Xiaomi
Mobile phone offers: Media Markt and Saturn lower the price of the iPhone 11 and Huawei P40 lite
BARGAIN
The mobile phone offers from Media Markt and Saturn await you again this weekend. Among other things, the iPhone 11 and the Huawei P40 lite are included.
Hardly a weekend comes without the mobile phone offers from Media market and Saturn out. Strong ones await you this time too Smartphone-Deals. We have selected the best for you and present them to you in the overview.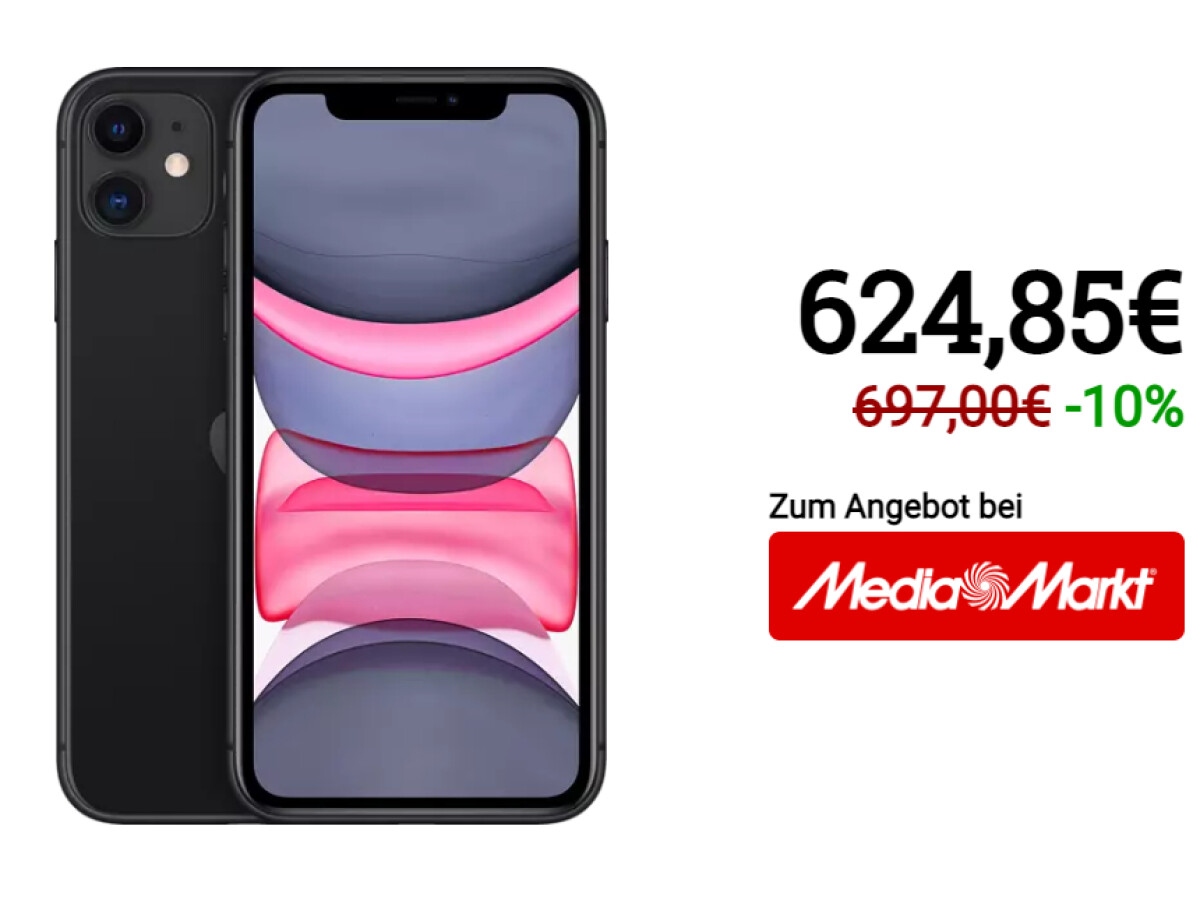 Apple iPhone 11 – 128 gigabytes of storage

Media Markt is currently offering the Apple iPhone 11 with 128 gigabytes of storage for 624.85 euros. Other dealers call a price of 697 euros for the cell phone. For this money you get a high-end smartphone with a 6.1-inch LCD display, lots of power, Face ID and a very good camera. Only the iPhone 11 Pro has a slightly better camera.
To the offer at MediaMarkt ›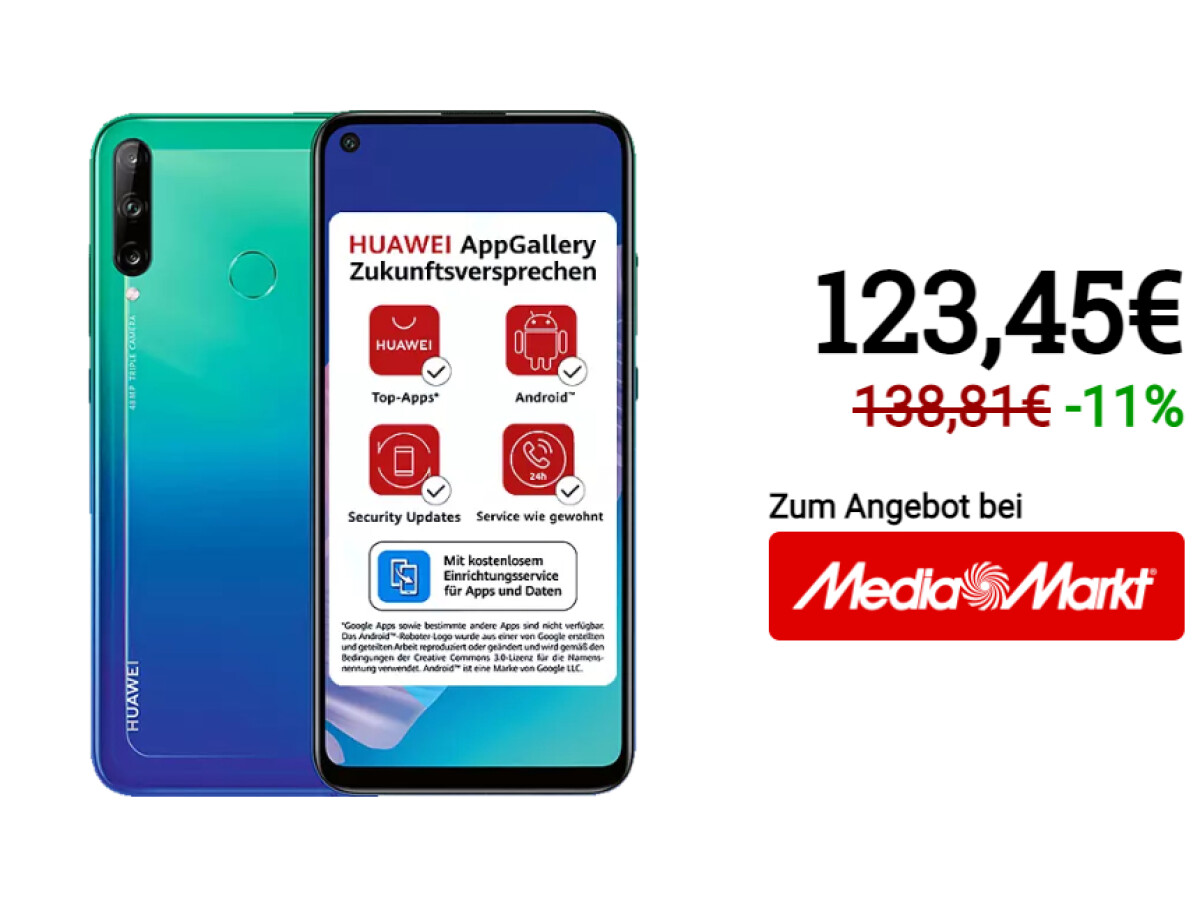 Huawei P40 lite

6.5 inch screen

128 gigabytes of main memory and six gigabytes of RAM

Kirin 829 processor
The Huawei P40 lite offers you a 6.5-inch screen that has a resolution of 2,400 x 1,080 pixels. Inside, a powerful Kirin 829 processor works together with six gigabytes of RAM. The main memory is generously dimensioned with 128 gigabytes. At Media Markt you can buy the cell phone for 123.45 euros at the current best price. Other dealers charge at least 138.81 euros.
To the offer at MediaMarkt ›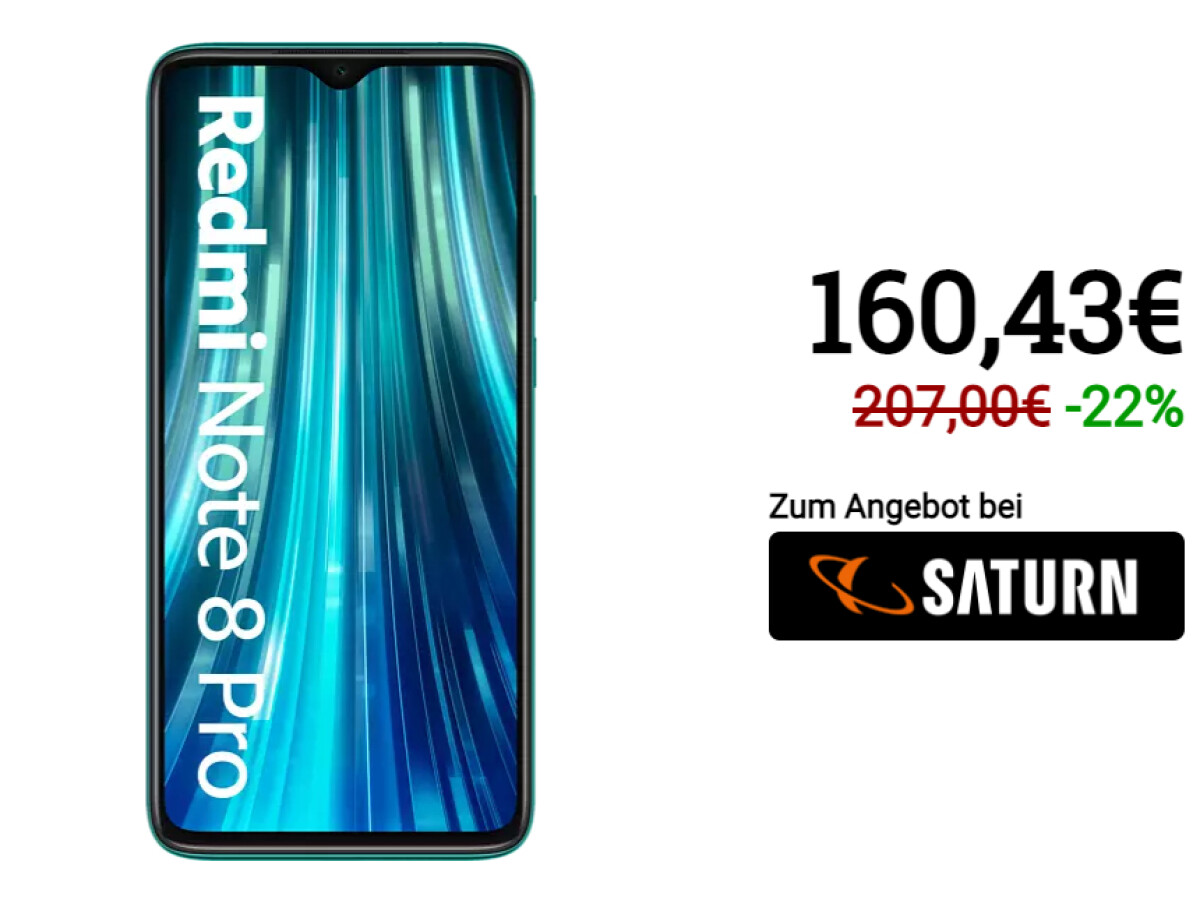 Xiaomi Redmi Note 8 Pro

128 gigabytes of main memory and six gigabytes of RAM

64 megapixel camera

Mediatek Helio G90T processor
You can buy the Xiaomi Redmi Note 8 Pro with 128 gigabytes of storage and 64 megapixel camera at Saturn for 160.43 euros at the weekend. You save almost 50 euros, because other retailers only start their prices from 207 euros.
To the offer at Saturn ›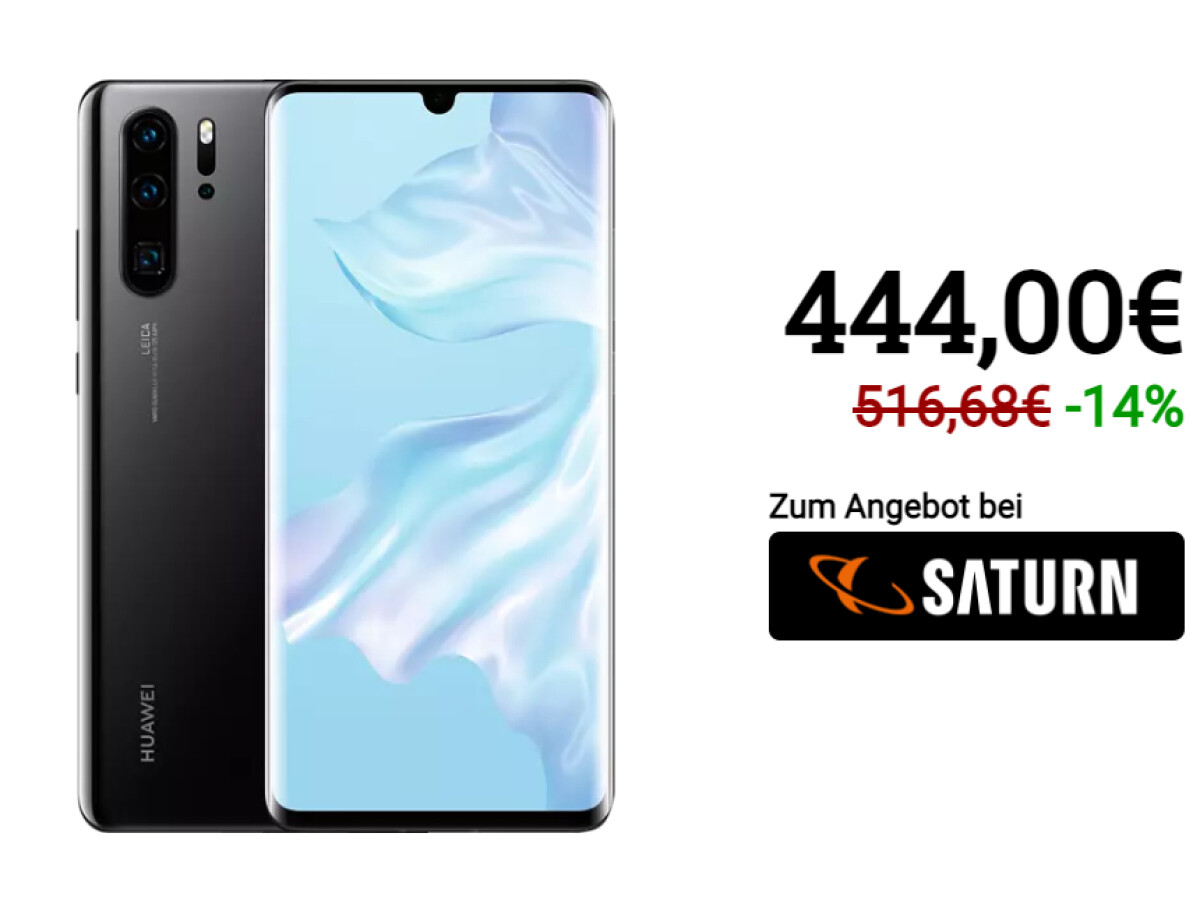 Huawei P30 Pro at Saturn for 577 euros

Innovative camera with 5x zoom

OLED-Display

128 gigabytes of storage space
You can currently buy the premium model of the Huawei P30 series, the Huawei P30 Pro, from Saturn for only 444 euros. A tough deal. At other retailers, you have to dig deeper into your pockets for prices starting at 516.68 euros.
To the offer at Saturn ›

In addition, Media Markt and Saturn will run until 6th of December the Cyber Week, in which the dealers give you VAT on many different products. So you can expect many more great offers.
In the online shop and in the branches you will find many other good offers from the technology dealers. We do the deal check and show you in the following guides which offers are really worthwhile.
Offers at Media Markt

All current offers from Media Markt we have ready in the linked article. You can find the current top deals in the list below.
Offers at Saturn

The Offers at Saturn can partially overlap with those at Media Markt. This does not apply to all products, but has the advantage that sold out products are sometimes still in stock at the sister company.
Tip! You can secure additional benefits from both retailers by becoming a free club member. How it works and what advantages these are, we explain to you here for Media market and here for Saturn.
Never miss an offer

Current deals can be found in our section "bargain". In order not to miss a deal, you should also subscribe to our bargain newsletter. In this we regularly provide you with the best offers from the technology sector.