Apple
Siri in the test: Hey Siri, hello light?
APPLE SIRI
Siri is one of the oldest voice assistants on the market. Siri has been on iPhones since 2011 and has now arrived on almost every Apple device, from smartwatches to iMacs. Time to take a look at what we can expect from Siri today.
Apple Siri im Test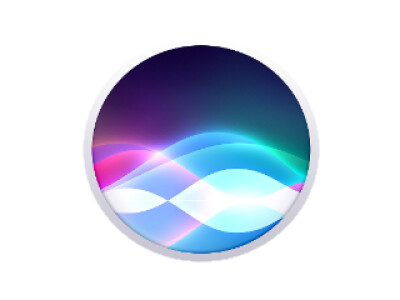 Editorial rating
6,0
Reader reviews
17 ratings
Deeply involved

Siri is not that different from other voice assistants, but it has a unique selling point. Since it was deeply integrated into Apple's operating systems, it enables barrier-free operation of the corresponding devices. Other assistants are not that far yet.
We liked that
Real hands-free operation
Integration in the operating system
Voice input possible in every menu
Short commands enable complex chains of commands
We didn't like that
Opaque data protection
Very noisy
Not context sensitive
The best voice assistants in comparison
In the comparison of the voice assistants, we have compared different services for you with each other. Here you can see at a glance which language assistant is best for you.

»For a detailed comparison of the language assistants

current news
Siri is available on almost every Apple device. On iPhone, iPad, Macbook, Mac, Apple Watch, Apple TV, HomePod as well as the AirPods is the Voice assistant everywhere it could be needed. Apple promises a learning software that remembers your preferences and reacts to you better and better over time. Since Apple Siris functions to the in-house devices, their help can only be used by Apple users.
Siri in the test: the facility

Setting up Siri is easy, but not as quick as, for example, the Google Assistant. But that's not a disadvantage, because it allows you to make some adjustments that we think make sense. In the settings of your iPhone, iPads or Macs you can find Siri as a separate menu item. Activate Siri by either selecting the item "Hey, Siri" or choosing a keyboard shortcut to activate Siri. Then follow the on-screen instructions and specify in the menu when Siri should answer, for example by voice output.
A little digression: Siri and the so-called voice-over function are not the same thing. You can find the latter in the accessibility menu. Activate the Voice-Over Function and you can have any object on the screen read to you. That way you can be yours Smartphone operate almost blind. In this way, an iPhone is not only handicapped accessible, but also suitable for all situations in which you do not have a hand free.
Siri in the test: the functions and commands

Siri can be used on any compatible Apple device. Activation with "Hey, Siri" is only available on current devices. The command works from the iPhone 6, iPad Air or iPad Mini 5, MacBooks from 2018, iMacPro, Apple Watch Series 0 and the second generation Airpods. Apart from that, Siri does all the tasks of a smart assistant reliably. Creating and moving appointments, writing e-mails or playing music, everything works quickly and reliably, at least in German. When playing English-language music, the search sometimes leads nowhere. Siri is sometimes a little inaccurate when it comes to searches. When asked about opening times, for example, your own location is not reliably included in the answer.
In the test, it is noticeable that Siri reacts very quickly to voice activation. Probably the aim is to ensure that Siri responds reliably with a certain fault tolerance. Since an iPhone in your pocket can also be activated with "Hey, Siri", unwanted entries, calls or settings can also occur. You can specify whether Siri should react when the screen is locked in the menu of the voice assistant. Note that "Hey, Siri" is only continuously available from the iPhone 6s and iPad Pro. The iPhone 6 still had to be connected to the mains in order to be able to perform Siri's full range of functions. In our article on the Siri voice commands you will find an overview of practical questions and commands that you can ask Siri.
There is a special feature of the Apple Watch Series 4. It is no longer necessary to start a voice command with "Hey, Siri". It is sufficient to activate the display and speak the command directly. If you don't like Siri answering loudly or if you don't like speaking with your Apple device in public, you can switch off the voice output or write with Siri. This can be activated in the settings under "Accessibility" and "Siri". From then on, Siri writes the commands or questions to her.
This is how it works with third-party apps

Since 2018, Siri has also opened up to third-party apps. They can enter their own commands that you can use without having to open the app. The Postbank banking app, for example, enables transfers to be made by voice. The DB Navigator of Deutsche Bahn will also provide information on your connection on request. In the practical test, however, the use of Siri in third-party apps did not work reliably in some cases.
Siri shortcuts

With iOS 12, Siri has another handy new feature: Siri shortcuts. With these you can do everyday tasks by voice command. Based on your behavior, Siri suggests shortcuts for various tasks. For example, if you drive to work every day with a navigation app, the voice assistant will suggest you create a shortcut. If you speak your keyword or a sentence afterwards, you can use the command. For example, our command "Go home" causes the navigation app used to open and the route to the home location to be started. The command "laundry timer" starts a countdown for the Washing machine. That works reliably.
Commands can also be added manually with which entire chains of commands can be processed. These can be created using the Apple "Shortcuts" app. There is already an active community for this area that offers ready-made shortcuts for download. The possibilities are many. You can use the shortcuts to change the size of a photo, start an eBay search or download a YouTube video. Like you Siri shortcuts created, we explain to you in the linked instructions.
Siri in the Smart Home test: Apple stays with Apple

Of course you can also use Siri to do your Smart home devices Taxes. But these must be included Apples HomeKit be compatible. This is the only way you can operate lamps, sockets and heating thermostats with voice commands. Siri understands a series of commands with which you can activate so-called scenes. For example, with the phrase "I'm at home", lights can be switched on, the heating turned up and the television activated. As I said, an Apple HomeKit is required for this.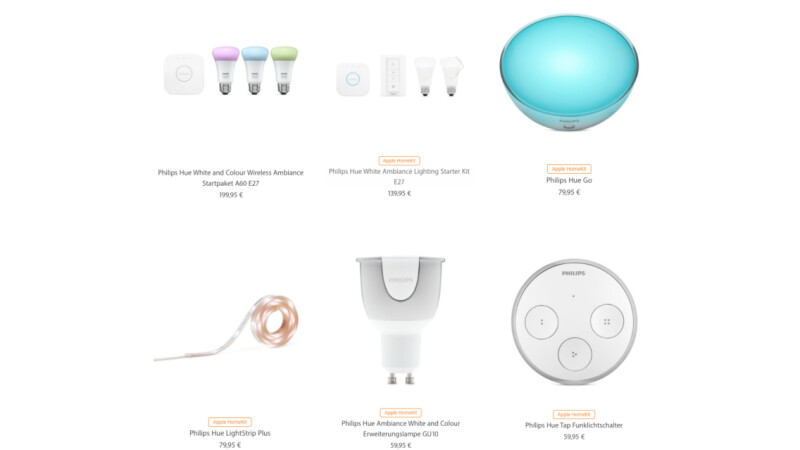 Photo gallery
These devices support Apple HomeKit
These devices support Apple HomeKit
Until now, manufacturers of smart home devices had to go through a lengthy certification process for Apple's HomeKit. As a result, the available, compatible products were mostly limited to devices of larger companies. Since August 2017, however, smaller developers have also been able to access Apple's HomeKit and thus implement open source projects. The number of devices that can be controlled using voice commands with Siri could therefore increase significantly in the future.
Siri in the test: data protection

Siri transmits every voice command to Apple servers as an audio recording. There the language is analyzed and the corresponding command is sent back to the device. Apple does not link any data from Siri with other Apple products, for example HomeKit. Each transmitted request is given a unique identification and stored for six months on Apple servers. In addition, information on contacts, location, music library, calendar and names of reminder lists are transferred.
We find it problematic that the user has no choice which data he wants to transfer. It is also not clear when the transmission starts. For example, if you only want to use Siri to write emails, data will still be transferred to Apple via your music library. But that doesn't just apply to Siri. With all language assistants of the "big" providers you have to reveal your data.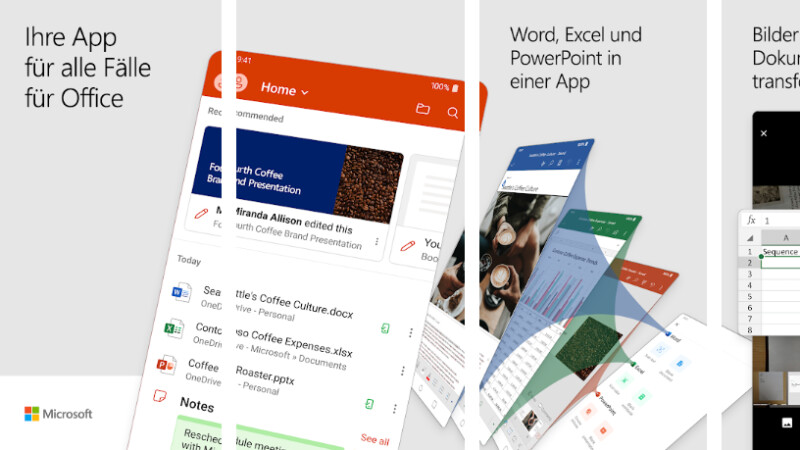 Photo gallery
The 10 top apps and games of March 2020
The 10 top apps and games of March 2020
After six months, the identification is removed and the data is anonymously transferred to a large data pool, which is intended to improve the general functioning of Siri. The data will remain there for up to two years. In contrast to Amazon Alexa and Google Assistant you cannot access the transmitted data via your Apple account. As a result, you cannot understand what data is stored about you and you cannot delete it – a disadvantage in our eyes.
Siri in the test: price and availability

Siri has been available on many Apple devices since 2011, but with voice output for on the go only from the iPhone 6, iPad Pro and newer models. We'll show you in a separate article the most important voice commands for Siri. We also present you the 72 funniest Siri answersthat are guaranteed to make you laugh.
Apple Siri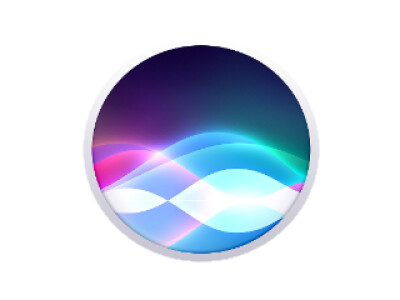 Editorial rating
6,0
Reader reviews
17 ratings
Apple Siri: the best alternatives
Don't you agree? Are you looking for suitable alternatives? Below are the best Apple Siri alternatives.
We also recommend you take a look at our Voice assistant– Leaderboards. You can find comparable products, for example, in the list of the best
"Voice assistants in comparison: Siri, Alexa, Bixby and Co. in the test"
Apple Siri: data sheet
Here you can find the technical data for Apple Siri. You can easily compare size, weight and other properties with other products.
Registration obligation

✔

And
Context sensitive

✘

No
Expandable functions

✔

And
Smart home operation

✔

And