Xiaomi
Samsung and Huawei beaten: Xiaomi is already the market leader here
XIAOMI
Xiaomi is the number 3 mobile phone manufacturer worldwide behind Samsung and Huawei. But in one country, Xiaomi is already the undisputed market leader.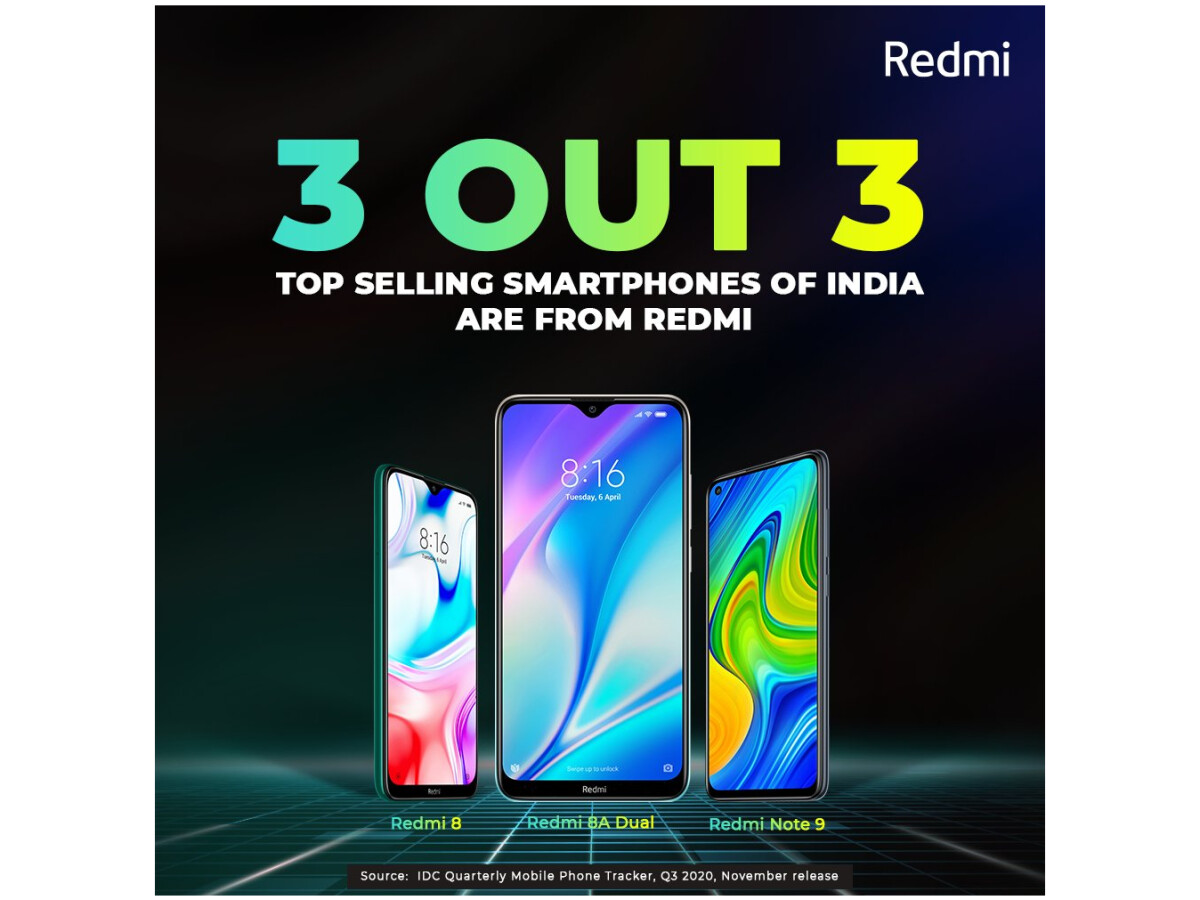 Xiaomi is gaining market share in smartphones worldwide.
The Chinese manufacturer is already the undisputed leader in India.
The three best-selling phones in India are from Xiaomi.
The name Xiaomi you should remember. The Chinese manufacturer is on the advance in the mobile phone market worldwide and has already replaced Apple as number 3 in the third quarter of 2020. Market researchers also see an upswing for Xiaomi in 2021, because that Company benefits greatly from Huawei's downturn.
Xiaomi could soon shake Samsung's throne as well. In one country, the company is already the undisputed top dog when it comes to cell phones. As Xiaomi manager Manu Kumar Jain announced on Twitter, according to ICD market researchers, the 3 best-selling phones in India all come from Xiaomi.
External content
from Twitter
At this point you can find one Tweet, which complements the article. You can display it with one click.
I consent to external content being displayed to me. This allows personal data to be transmitted to third-party platforms. More on this in our Privacy policy.
Not surprisingly, the Redmi 8A Dual, the Redmi 8 and the Redmi Note 9 are three Redmi models. The Redmi Note series has developed into a mega-seller for the company. Over 140 million were sold worldwide.
The Indian market is extremely important for cell phone manufacturers. After all, unlike many European markets, this is not yet saturated and has very high potential due to the size of the population.