Apple
iPad mini 3 in the test: With a built-in 100 euro key
APPLE IPAD MINI 3
In the test of the iPad mini 3, we try to find out any differences to the previous model. Apple does not change the dimensions, weight, display, resolution and even the CPU. We find what we are looking for in a small detail – and in the price. Not enough for a recommendation.
Apple iPad mini 3 im Test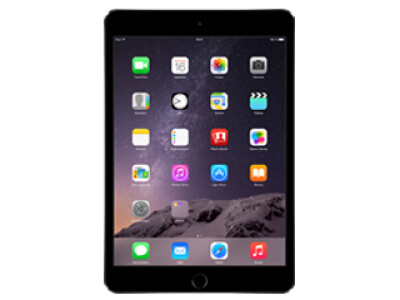 Editorial rating
7,6
Reader reviews
46 ratings
Better to use the predecessor

The first iPad mini was a good compact tablet. Only the screen resolution is no longer up-to-date as things stand today. It is still available at a price of 239 euros. Pay 50 euros more and you get the basic version of the iPad mini 2 with Retina display. The basic version of the iPad mini 3 with 16 gigabytes of memory costs 100 euros more than its predecessor. You pay this surcharge for Touch ID alone (and the option of getting the mini iPad in gold). In our opinion, these are not enough innovations to prefer the iPad mini 3 to the iPad mini 2. The latter therefore remains our favorite among the mini iPads. And the in-house competition is lurking from another side. The Apple phablet iPhone 6 Plus has the better processor, supports more wireless standards and, with a diagonal of 5.5 inches, is at least close to the iPad mini screen.
We didn't like that
Price-performance
Hardly any changes compared to its predecessor
Memory cannot be expanded
Apple still offers all three generations of the iPad mini. The first generation with a display that is not recommended costs only 239 euros. You pay 50 euros extra for the iPad mini 2 (which Apple long called the "new iPad mini with Retina") and get a faster processor and the Retina display. Apple charges another 100 euros extra for the iPad mini 3 test device.
Faster, lighter, higher resolution – this is the recipe that is used to sell tablet PCs. With the iPad Air 2, Apple did a good job. The resolution of the display was not increased, but the "adult" iPad with a 9.7-inch display has become lighter, flatter and more powerful.
Technical data of the iPad mini 3 with LTE modem

CPU: A7 with M7 coprocessor
RAM: 1 Gigabyte
Display: 7.9 Inches
Resolution: 2,048 x 1,536 pixels
Memory sizes: 16, 64, 128 gigabytes
Fingerabdruckscanner: Touch ID
Cameras: 1.2 / 5.0 megapixels
Weight: from 331 grams, test device: 341 grams
Connections: Lightning, SIM card slot
Wireless: WLAN (802.11a / b / g / n), Bluetooth 4.0, LTE modem, aGPS (cellular version only)
Choice of colors: silver, black, gold
Prices in Germany WLAN version: 389/489/589 euros
Prices in Germany LTE version: 509/609/709 euros
Test device price: 709 euros
The mini iPad, which we praised so much last year, had a little effect during the last keynote as if lost. Foils with the technical data were unwound in a fast run. We almost got the impression that Apple didn't want people to look so closely.
iPad mini 3 in 360-degree view
iPad mini 3 from all sides – click on "Play" to start the 360-degree view.
If we now examine the iPad mini 3 in detail, we know why. There is hardly any difference to the previous model. The most important innovation is the admittedly very well-functioning Touch ID fingerprint scanner, which we have already found on the iPhone and recently also on the iPad Air 2 know from here. With the iPad mini 3, it will soon be possible to go shopping and pay by fingerprint. However, due to the lack of an NFC chip, this only works in online shops and not in stationary retail.
processing

The unibody case is still made of robust aluminum. As usual from Apple, it is flawlessly processed, but even in detail it resembles its predecessor like a hair to another. Fortunately, we are looking for gaps in vain. We know: by force everything can be bent. However: Even when we encounter the iPad mini 3 with two hands and a lot of pressure, it cannot be twisted.
It looks more stable than the iPad Air 2. The scratch test leaves fine, permanent scars on the back, which is silver in the case of the test device. It is better to put the iPad mini 3 in a protective case.
Unboxing: Apple iPad mini 3
Display

There is hardly anything to complain about with the 7.9 inch (20.07 centimeter) display. The high resolution of 2,048 x 1,536 pixels results in an extraordinarily sharp display of the content. Even if you look at the display from an extremely acute angle, there are no annoying color inversions or falsifications.
The brightness and contrast are also convincing. In the case of unfavorable incidence of light, for example outdoors and in sunshine, you can hardly see anything on the screen even at maximum brightness. It's a shame that Apple doesn't at least have the anti-reflective display in the new iPad mini of the iPad Air 2.
Performance and battery life

Apple's A7 processor with support from the M7 coprocessor is still inside the iPad mini 3. The stronger A8 (X) CPU is reserved for the iPad Air 2. Of course, the review sample is not really slow. Most apps open quickly, and graphics-heavy titles from the App Store also run smoothly.
It will still be some time before the Apple App Store is gradually filled with programs that the iPad mini 3 has to surrender to. But the difference in performance between the A8X and A7 processors is already becoming clear – in games like Asphalt 8 or Beach Buggy Racing, for example. Compared to the iPad Air 2, the iPad mini 3 takes about two seconds longer to load the latter title.
iPad mini 3 im Test
Apple iPad mini 3 im Test
The benchmark tool Geekbench 3 detects the well-known ARM chip with a core, a maximum clock frequency of 1.29 gigahertz and spits out 1,306 single-core points. In the multi-core evaluation it is 2,327 points. Still good values, which, however, have already been exceeded by many tablets and smartphones. We were able to understand the battery life specified by Apple of around ten hours when playing an HD video in the test. On average, with reduced screen brightness, the runtimes were even slightly longer.
The two stereo speakers on the bottom do their job well. They are suitable for brief background music for a YouTube clip, but not too much more. Anyone who expects decent sound from a tablet should better connect good headphones anyway.
The rear camera, whose sensor still has a resolution of five megapixels, is suitable for snapshots. You can get a full-size test recording download it here on netzwelt.
Too small? Here it goes to the test report of the iPad Air 2.
Apple iPad mini 3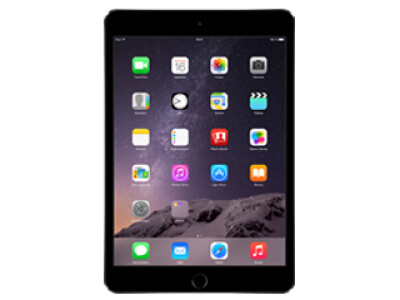 Editorial rating
7,6
Reader reviews
46 ratings
Don't you agree? Are you looking for suitable alternatives? We have an extensive list of Apple iPad mini 3 alternatives for you in ours Tablet-Overview ready.