Apple
Apple: Can Fitness + also be used in Germany?
APPLE
Apple launches Fitness + on December 14th, a fitness service in the United States. Can the service also be used in Germany? We'll tell you.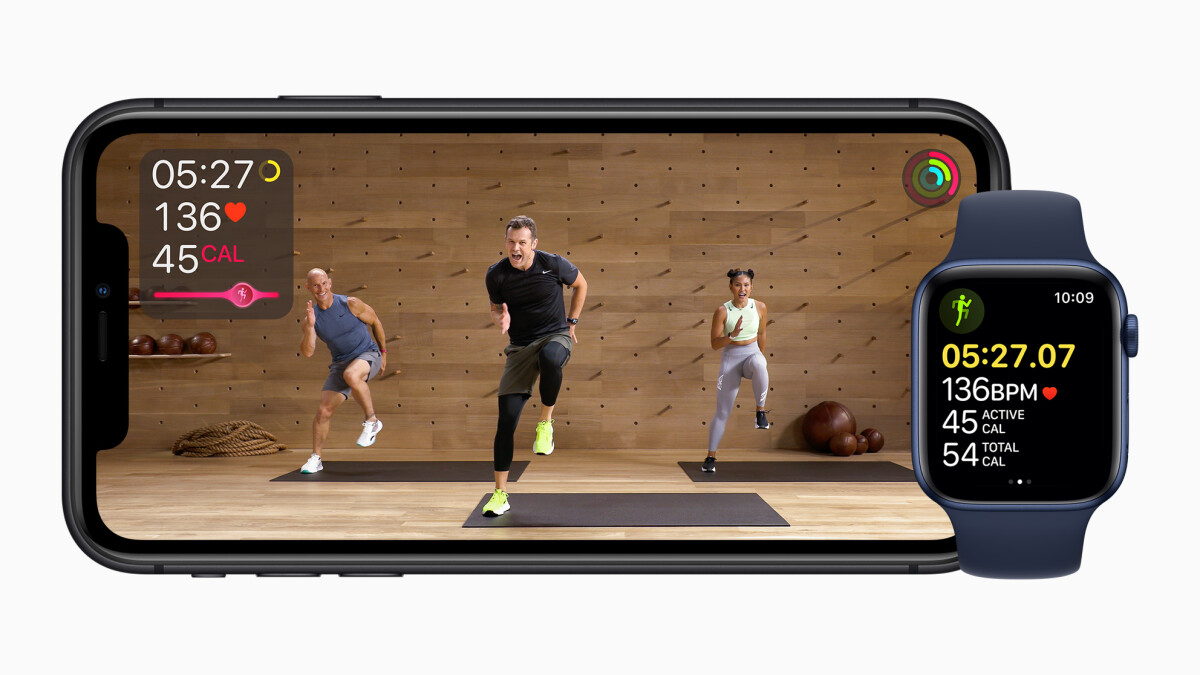 Apple launches Fitness + on December 14th.
The service is initially only available in Australia, Canada, Ireland, New Zealand, Great Britain and the USA.
Access from Germany may be possible, but there are hurdles.
Apple featured on his "Time Flies" keynote in September 2020 Apple One and Apple Fitness + announced two new services. The latter is a species Online gym.
You can watch video workouts by well-known trainers via iPhone, iPad or Apple TV. The highlight: The selected exercises are started directly on your Apple Watch, and Apple Fitness + uses the health data collected via the Smartwatch to suggest suitable workouts and create training plans. Apple ensures that your data is safe. Processing and evaluation take place exclusively on the device and not in the cloud.
Are you interested? Then you will surely be disappointed when you visit the Apple website, because the service will be different from Apple One for the time being NOT be available in Germany, but only in Australia, Canada, Ireland, New Zealand, Great Britain and the USA. The service is scheduled to start there on December 14, 2020. It remains to be seen whether and when Apple Fitness + will come to Germany.
But with a trick you will probably still be able to use Apple Fitness + in Germany. Services such as Apple News + could be used in Germany after performing the following steps:
According to Apple Fitness +, you can test for 30 days free of charge. However, the manufacturer from Cupertino may still require a means of payment to be stored when the app is started. In this case you should top up your US iTunes account with credit. Since Apple does not allow a US account to be topped up with German credit cards or a PayPal account, you have to buy US prepaid cards for iTunes, you can find corresponding offers on eBay, among others.
Note: We will update the guide as soon as Apple Fitness + is available. Don't you want to wait that long or is the effort involved in using the service in Germany too great? Then these are Online fitness studios suitable alternatives.