Apple
Apple iWork Cloud im Test: Apples Office-Alternative
APPLE IWORK FOR ICLOUD
Apple's own office solution iWork is primarily intended for private users. Although the cloud software has numerous practical functions, it is not as extensive as Office 365, for example. It is completely free of charge.
Apple iWork for iCloud in the test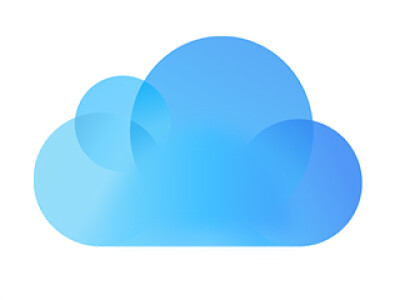 Editorial rating
7,8
Reader reviews
11 ratings
Operating system availability
8,0
Beginner-friendly, but still with weaknesses.

Apple's iCloud Office iWork is slowly but surely maturing into a fully comprehensive online office environment. The solution, which is completely free with an Apple account, is beginner-friendly, but takes getting used to for users who do not know iWork as an app. Nevertheless, iWork is a good alternative for everyone who only needs a cloud office from time to time – whether on MacOS, iOS, Linux, Windows or Android.
We liked that
Apple iWork for all browsers and operating systems
Operation identical to iWork apps for Mac & iOS
Completely free
We didn't like that
Sometimes fails because of complex documents
US-Server
The iOS and Mac apps are required for maximum efficiency
The best Cloud Office services in the test
Also read our comparison of Cloud Office services and find out how Microsoft Office 365, Google Docs and other providers differ. In addition, you will find out which cloud office we particularly recommend.

»To the detailed Cloud Office service comparison

Although Apple was the first platform on which Microsoft Office ran in 1989, the Mac and iPhone manufacturer has been relying on its own Office solution for some time to bridge the gap between the high-priced Microsoft Office and very simple solutions like the text editor to close. Initially with Apple Works, later with iWorks, which was connected to the cloud a few years ago, Cupertino is aimed at everyday users: Professional work with iWork is possible, but the range of functions of the free Cloud Office is compared to Word and Excel , Powerpoint and Outlook online and offline significantly reduced. That doesn't have to be bad, however.
iWork is free – but can only be fully used on a Mac

Unlike Microsoft Office 365, which is a full office program in the browser even in the free version, iWork in the cloud version is based on the use of the iWork apps for MacOS and iOS. Under iOS, this does not quite have the functionality of the Mac solution, which means that iWork can only be fully used on Macs. However, the cloud now has a surprising number of processing functions. All apps are free, but only available for Mac and iOS platforms. With which Windows, Linux and Android users can automatically only fall back on the cloud version of the "Apple Office". This is done via the Apple account (the Apple ID) on the iCloud website, where, after a few clicks, a full Apple Office is hidden in the cloud. And that works without any problems in browsers other than Apple's Safari.
Functional range almost like on a Mac

First of all, iWork for iCloud is surprisingly slow and sluggish at first glance. Because it takes a few seconds for a document to be opened. That changes suddenly as soon as the browser version of the document is opened: Apple's cloud office is then extremely fast. Even inserting large images via drag & drop from the desktop does not pose too much of a hurdle for the tool, the photo is simply uploaded in the background, but is immediately available in the document after being inserted and can be moved and changed there to your heart's content. A small but nice sync option is really great: even if a document is opened with multiple browsers on multiple devices, changes are made automatically and almost instantly in all browser windows.
Apple iWork for iCloud in Pictures
Pictures of the test report Apple iWork for iCloud.
There is seldom the risk of accidentally editing the same document multiple times. The same thing happens with cloud documents that are open in the Mac or iOS app. However, if there is a version conflict, the apps indicate this and offer to adopt one version or to keep both versions. This shows the efficiency of Apples iCloud.
Pay attention to the iCloud folder

However, it is a bit annoying that documents are only saved in the folder of the program. Anyone who tries to load a spreadsheet or presentation document into the Pages interface and vice versa receives an error message: Only certain file types can be uploaded. This means that the respective sub-program of the iCloud Office Suite must already be active before the appropriate document can be uploaded. If the error message occurs, the program must be changed. That may be good for order, but file management is made more difficult – what is missing is a central folder for all Office document types, which is due to the logic of Apple's iCloud and the iWork cloud solution's growth from the individual iWork programs: Each program has its own folder. But those who understand the logic can work smoothly with word processing, spreadsheets and presentation software.
Import and export from MS Office problem-free

IWork also knows how to handle Microsoft's Office format in the iCloud: Word, Powerpoint and Excel files – including current versions – can be uploaded very simply by dragging and dropping them in the browser window. The upload itself is extremely fast, but iWork cannot use the documents directly, but has to convert them into its own proprietary iWork file formats. Even with a simple Word document, Apple's cloud solution sometimes comes to a standstill, but this can be remedied by simply clicking the document again. The cloud software then usually displays the documents as they were originally designed. However, there can be problems with fonts here and there – especially if exotic fonts were used in the original document.
IWork does not act like this when exporting: If you click the export button, the tool asks you in which file format the file should be downloaded. In addition to the proprietary Apple formats, depending on the application, these are Word / Excel / Powerpoint as well as ePub / CSV or PDF – iWork in the cloud is therefore not a dead end, the exchange with other tools works smoothly. Printing directly from the browser also works: just like Microsoft's Office 365, a PDF document is created that can be printed with the printer connected to the respective computer.
Basically, iWork for iCloud is strongly adapted to the look and feel of the Mac and iOS versions of Pages, Numbers and Keynote, which means that the operation is not a hurdle for Mac and iPad users. The situation is different for those who are new to or from other cloud office solutions or office programs in general: The greatly reduced surface is designed according to Apple's design logic, which means that the cloud version of iWork also has a large number of functions – for example a formula editor – owns. However, you may have to find this first: It is triggered by entering the equals sign in a table, the formula can then be created manually or by selecting and dragging. Unfortunately, some things do not work so well in the cloud, such as drawing up values ​​over several table cells – this is where the online office reaches its limits. On the other hand, the shared editing of documents with several users is absolutely smooth.
Additional functions for MacOS users

As already mentioned, iWork in the cloud is primarily to be seen as a supplement to the iWork tools Pages, Numbers and Keynote, which can be downloaded for free from the AppStore for MacOS and iOS. Since these programs are only available for Apple systems, Windows and Linux users have no chance of using anything other than Apple's cloud. This is sufficient for simple office work without any problems, but it only becomes really powerful in interaction with the Mac version in particular: It is functionally much more extensive than the iOS and cloud versions.
There are also functions that make the app more attractive to use on a device than in the cloud itself, including the Handoff system function, which allows you to continue working on a second Mac, iPad or iPhone without actively moving the file . No wonder, it has to be in the iCloud for Handoff. If you can, you should better install the desktop and mobile version of iWork from Apple's AppStore.
Apple iWork for iCloud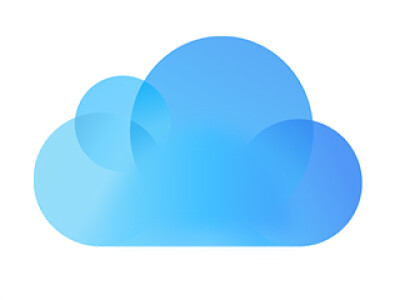 Editorial rating
7,8
Reader reviews
11 ratings
Operating system availability
8,0
Apple iWork for iCloud: The Best Alternatives
Don't you agree? Are you looking for suitable alternatives? Below are the best Apple iWork for iCloud alternatives.
We also recommend you take a look at our Cloud Office– Leaderboards. You can find comparable products, for example, in the leaderboard
"Comparison: The best Cloud Office services in the test"
Apple iWork for iCloud: Datasheet
Here you can find the technical data for Apple iWork for iCloud. You can easily compare size, weight and other properties with other products.
Storage space
5 Gigabyte
Writing program

✔

And
Spreadsheet

✔

And
presentations

✔

And
drawing program

✘

No
PDF-Export

✔

And
Offline use

✔

And
Apps

✔

And