Apple
Saturn Apple Days: Get discounts on HomePod, iPad and Co. only today
APPLE
Saturn's Apple Days are ending today. Get high discounts on iPad, HomePod and Co. quickly. We'll show you the top deals.
Apple devices stand for design and good quality, but they are also often not cheap. If you don't want to do without iPhone and AirPods, but don't feel like spending a fortune either, hit the Apple Days of Saturn to. These bring you up to 15th December Large quantities of reduced apple goods.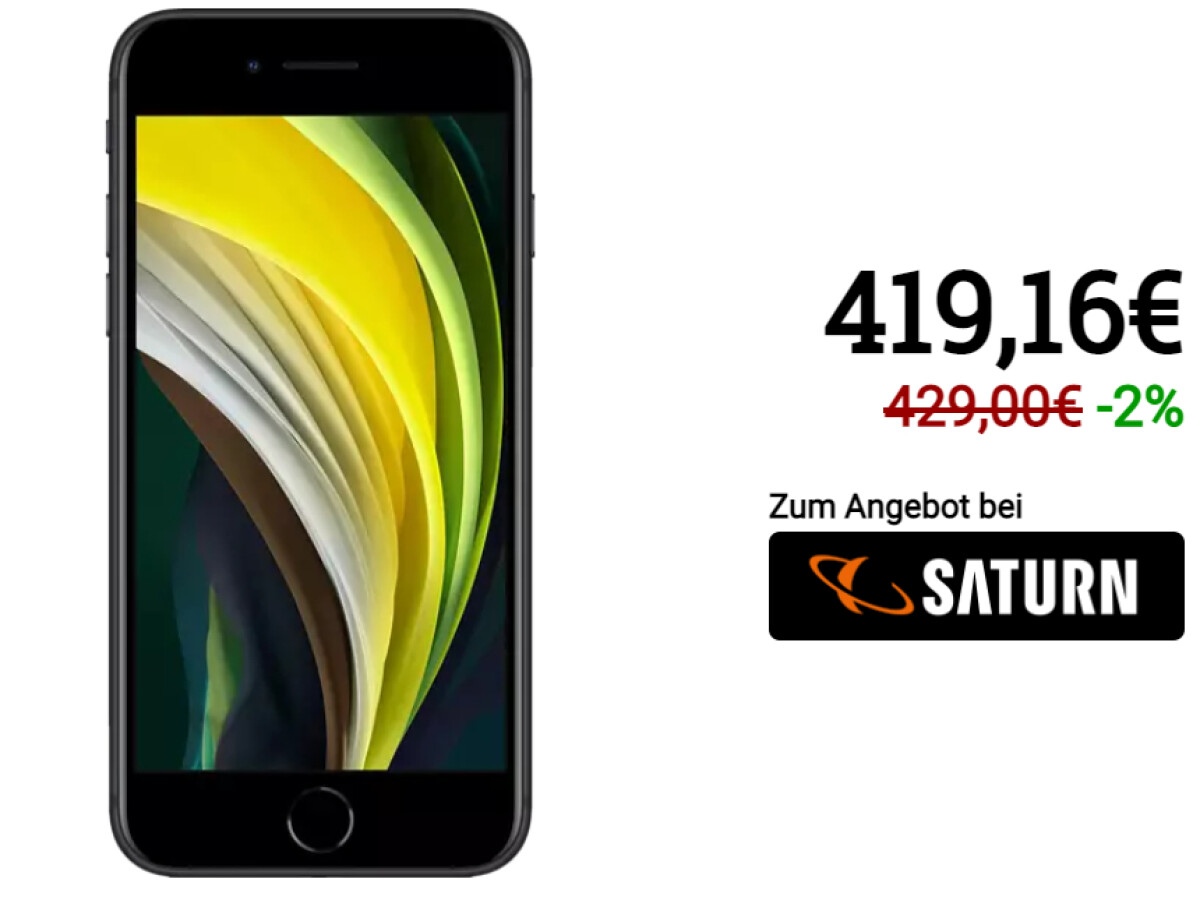 Apple iPhone SE (2. Generation) | 64 Gigabyte Speicher

4.7 inch diagonal display

Apple A13 Bionic Processor

64 gigabytes of storage space

Good single camera with twelve megapixels
The iPhone SE declares war on the large cell phones with its screen diagonal of 4.7 inches. At Saturn it is currently the cheapest at 419.16 euros. The prices of other dealers start at 429 euros.
To the offer at Saturn ›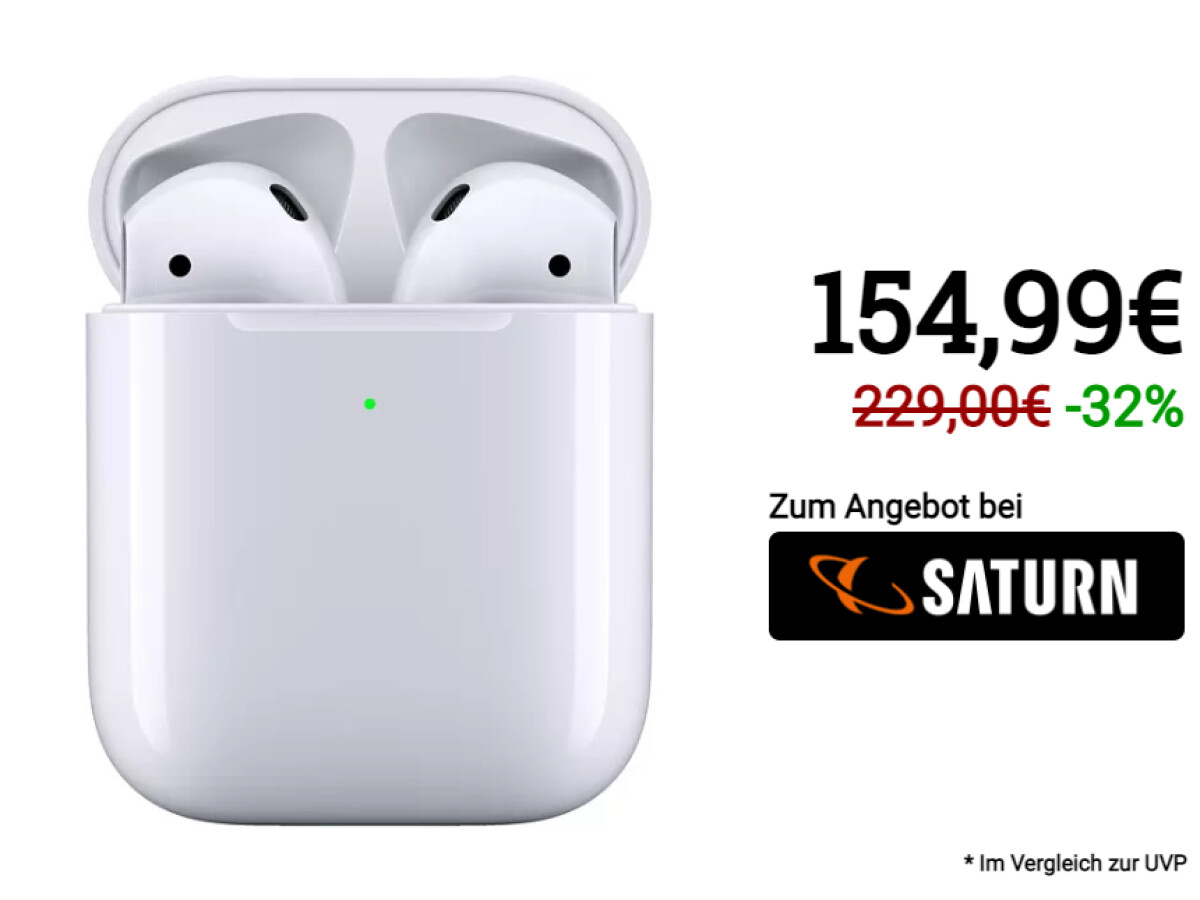 Apple AirPods 2 with wireless charging case

True wireless headphones

Charging via wireless charging mat or via a Lightning connector

Up to five hours of playback on a single charge

15 minutes in the case are enough for three hours of playback
During the Apple Days you pay only 154.99 euros for the Apple AirPods 2 with a wireless charging case at Saturn. Anyone who has long thought about getting the headphones now has the chance to buy them at a good price. You save almost 75 euros compared to the recommended retail price. The prices of other dealers start at 164.74 euros.
To the offer at Saturn ›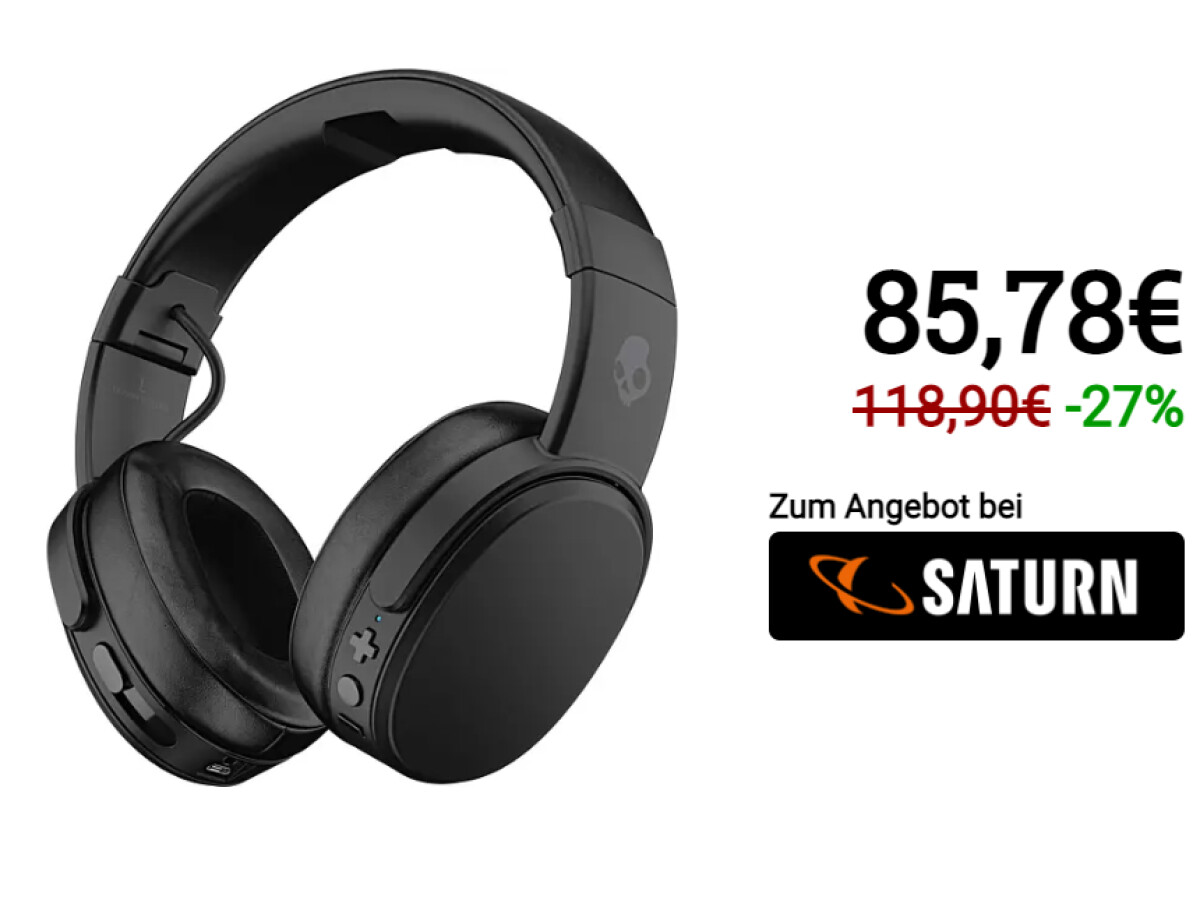 Skullcandy Crusher

Active Noise Cancelling

Stereo-Haptic-Bass-System

Up to 40 hours of music playback
The Skullcandy Crusher is equipped with active noise canceling and a stereo haptic bass system. Normally you don't pay less than 118.90 euros for the Bluetooth headphones. At Saturn you can currently buy for only 85.78 euros. A great deal.
To the offer at Saturn ›

Current offers at Saturn

Of course, many more await you Saturn offersthat can save you a lot of money. We'll show you the highlights below.
With the Saturn Card, Saturn's free loyalty program, you get many other benefits when you buy, such as the financing or that Shipping your purchases. More information about Payment Methods as well as the Return of products can be found in the linked article.
Never miss an offer

Current deals can be found in our section "bargain". In order not to miss a deal, you should also subscribe to our bargain newsletter. In this we regularly provide you with the best offers from the technology sector.