Apple
Apple AirPods Pro: At Media Markt at the best price and with a great gift
BARGAIN
You can currently buy AirPods Pro from Media Markt at the best price and also receive a great free gift. While the headphones cost 280 euros when they were released, you now only pay a fraction.
Because of Amazon has the best price! At Media Markt you secure the AirPods Pro cheapest from Apple. The price is the same as on Amazon, but you get the wired earpods as a free gift at Media Markt.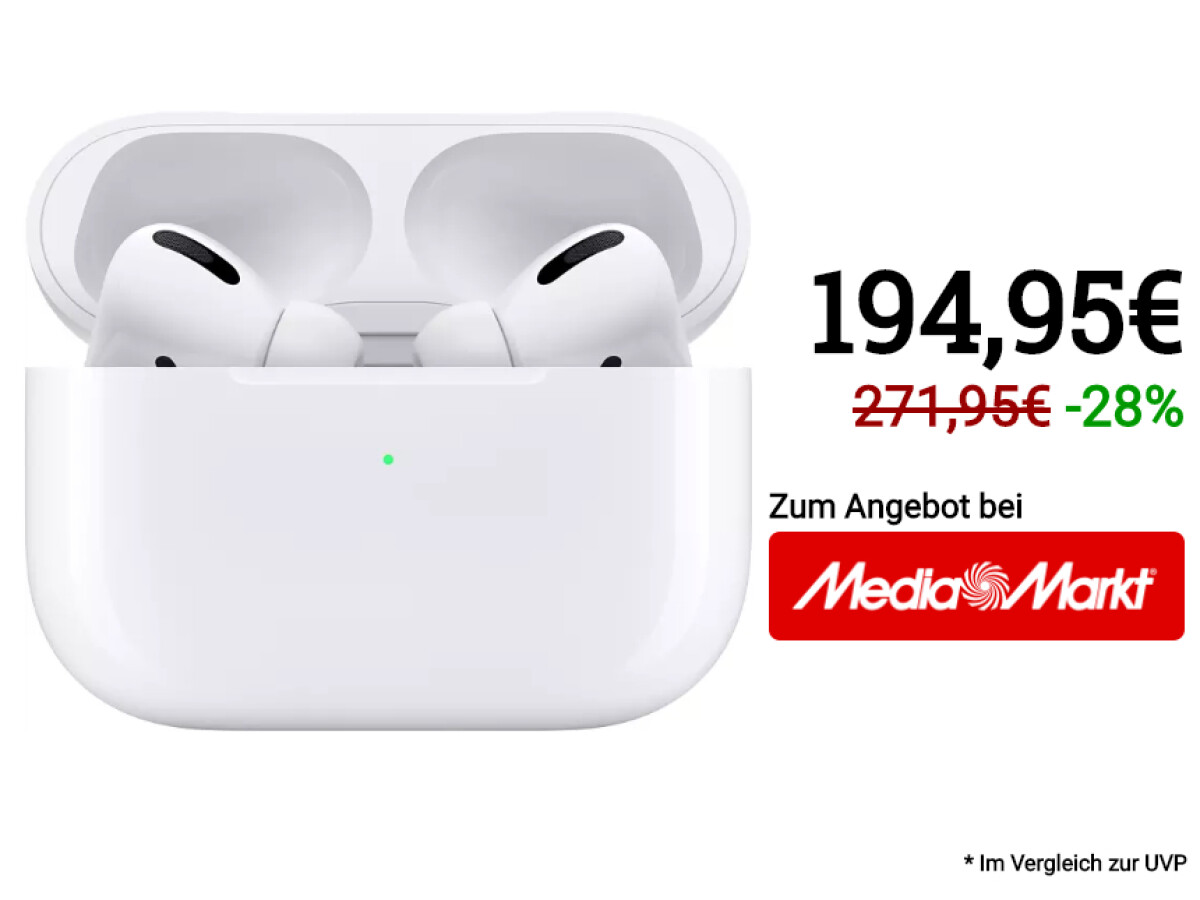 Apple AirPods Pro

Active noise cancellation

Transparenzmodus

Up to 4.5 hours of battery life on one charge
You can buy the popular Apple AirPods Pro at Media Markt for 194.95 euros. A good price, because Apple itself still charges a proud 271 euros for the true wireless headphones. At other retailers, the price is also just under 200 euros. If you buy from Media Markt, however, you will also receive the Apple EarPods for free. Their value is at least around 19 euros and maybe you know someone who can really use them.
To the offer at MediaMarkt ›

Of course you will find many more good ones Media Markt offers in the online shop and in the branches. We'll show you the current highlights below, where you can save money.
At Media Markt you can free club member and then benefits from many other advantages. Among other things, members of the loyalty program receive an extended Zero percent financing, there are also gift coupons. At a separate point we will provide you with further information Shipping, the Payment options as well as the Return your purchases.
Never miss an offer

Current deals can be found in our section "bargain". In order not to miss a deal, you should also subscribe to our bargain newsletter. In this we regularly provide you with the best offers from the technology sector.