Xiaomi
Xiaomi ends 2020 with a bang: the date for the Mi 11 launch is set
XIAOMI MI 11 (PRO, ULTRA)
Xiaomi wants to end 2020 with a bang. The Chinese manufacturer invites you to the presentation of the next top smartphone Mi 11 before the end of the year.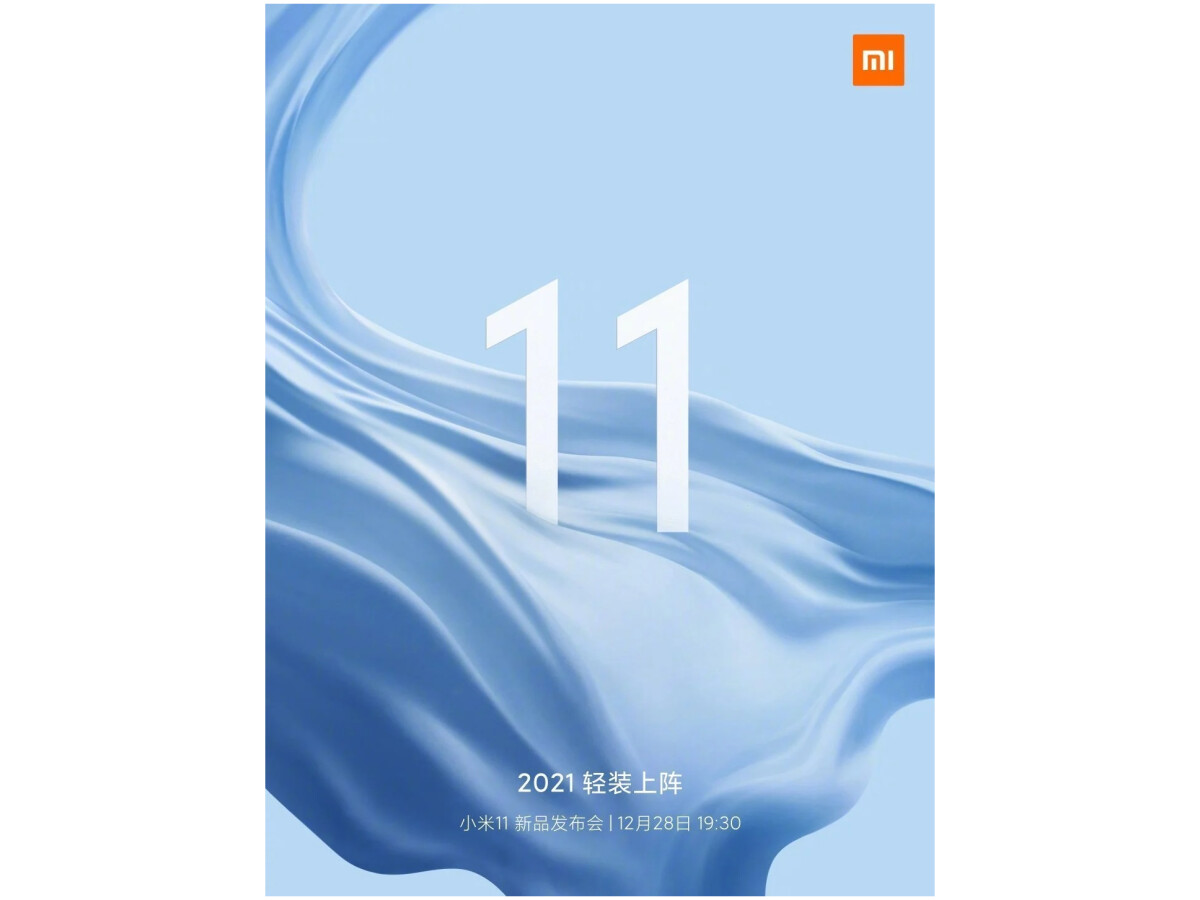 The Xiaomi Mi 11 will be unveiled on December 28th.
The launch event initially only refers to the Chinese market.
The international launch should take place in January 2021.
That the launch of the Xiaomi Mi 11 (Pro) will be done in December is an open secret. Well has Xiaomi the date for the presentation Weibo announced. So that will Xiaomi Mi 11 on December 28th to be revealed.
Xiaomi Mi 11: These pictures are circulating on the net
These pictures are supposed to show the Xiaomi Mi 11.
Like the blog Gizmochina reported, the launch event in China will start at 7:30 p.m. In Germany, the stream would start at 12:30 p.m. whether there will be a freely accessible live broadcast on the network is not yet known.
It also remains unclear whether the event on December 28th will be an international launch or whether Xiaomi will initially present the Mi 11 (Pro) only for the Chinese market. This is what the manufacturer had done in the past. Since there is no announcement about the event on the international Xiaomi channels so far, we assume that the launch on December 28th will initially only relate to the Chinese market.
Xiaomi Mi 11 (Pro, Ultra)

There are already many rumors circulating on the net about the Xiaomi Mi 11. We'll tell you what new features you can expect, when the cell phone will appear and how much it will cost.
If the international launch takes place at a later date, there could be a direct duel between Xiaomi and Samsung in January. After all, Samsung will most likely want its new top smartphone on January 14th Samsung Galaxy S21 to introduce.