News
discover the novelties of the mid-season
The new Zombie map "Firebase Z" is the star of this new update but is not the only novelty since a COD Black Ops 2 map is appearing as well as a new game mode.

As announced earlier in January, a mid-season update has arrived on COD Black Ops Cold War and it contains a lot of new content. There is as much for multiplayer fans as it is for zombie fanatics. It has been available since February 4 at 8 a.m. in France.
First, in multiplayer, a new map breaks in, although it may be familiar to you. This is the "Express" map, a map that debuted in Call of Duty Black Ops 2. A special playlist called "Express 24/7" has also been created to play only on this map. A new game mode is also available. It is applicable on the "Sanatorium", "Ruka" and "Alpine" cards. In this new mode called "Endurance", players can be up to 40 in a single game, the score limit is doubled, from 500 to 1000, and with each bomb that explodes, another replaces it which leaves always a total of 5 bombs on the map, ready to detonate.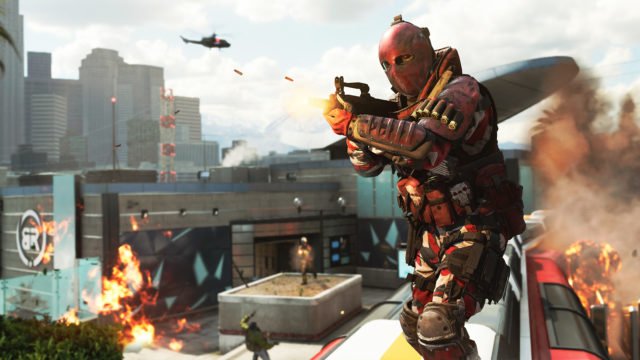 Regarding Zombies mode, a new map has been added, called "Firebase Z". Players will be able to experience the exotic environment offered by this map located in Vietnam, as well as a new creature with a spooky look. This is the first zombie card added after launching the game, and it won't be the last. Treyarch clarifies that this map is only the first of this week's zombie news. There are also a few tweaks or tweaks that come with this update. For example, in Strategic Point mode, the point-taking score goes from 50 to 25. A double XP weekend is also coming from February 5 to 8, and a day earlier for players on PlayStation.
Promo
Call Of Duty Black OPS Cold War (PS5)
79.99 €
64.99
€

Please wait … We are looking for the price of this product on other sites