News
LEGO announces upcoming Sonic Mania Green Hill Zone set
LEGO announces the arrival of Sonic the Hedgehog, the legendary supersonic hedgehog from SEGA, thanks to the project submitted on the platform LEGO Ideas by Viv Grannell, a 24 year old British LEGO fan!
Viv was inspired by the platform game experience Sonic Mania by SEGA (2017), to design a set presenting iconic characters and environments from the "Green Hill Zone" game level. His project then garnered the 10,000 votes from LEGO fans around the world necessary for its selection, before receiving the green light from Lego group for its achievement.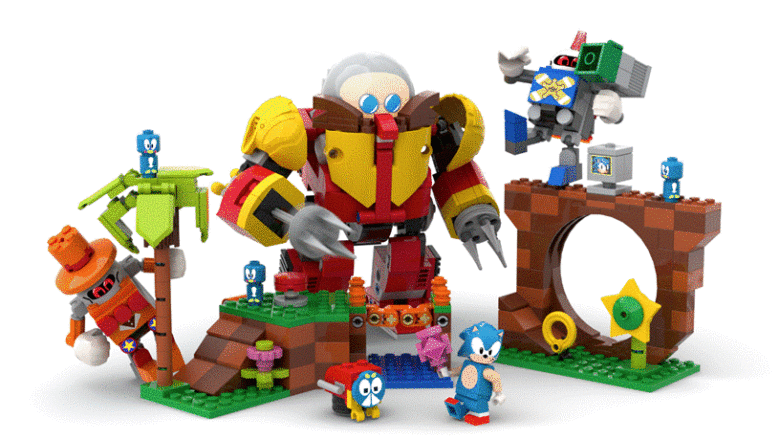 The Sonic Mania Green Hill Zone project will now enter the development phase, in partnership with SEGA. Once finalized, it will be available worldwide, possibly next June as Sonic the Hedgehog will be celebrating its 30e birthday! Featuring a huge assortment of Classic Sonic inspired elements, the set will offer LEGO collectors and Sonic fans a truly supersonic building experience.
Promo
LEGO 71360 Super Mario Adventures Starter Pack – Interactive Toy – Building Set including Minifigure
59.99 €
39.90
€

Please wait … We are looking for the price of this product on other sites