The European Parliament voted last Thursday for the arrival of a single charger for smartphones. An initiative that will make life easier for many users, but which already promises not to please Apple.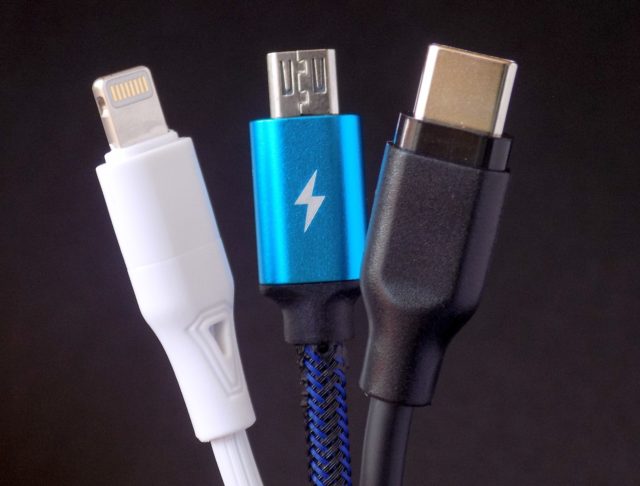 It was with a large majority of votes (582 against 40) that the European Parliament voted a few days ago a new resolution aimed at putting an end to a shippers war several years old. Harmful for the environment, unnecessary for consumers, the proliferation of chargers on the market should therefore definitely end in Europe, which will now focus solely onUSB-C, already adopted by a large number of manufacturers Android.
Apple, defender of Lightning
If this new measure voted by the European Parliament should not change much on Android smartphones, it is different for the Apple brand. Apple has always acted as a rebellion in the charger market, offering instead of the USB-C port, a home charging solution called Lightning. Faced with these new directives, the company did not hide its concern, hoping that "the European Commission will continue to seek a solution which will not restrict the capacity of the industry to innovate and to propose new exciting technologies. to customers, "reports the iPhoneSoft site. However, the Cupertino company may well be quickly forced to apply the European resolution even before its implementation by Brussels, in order to avoid being sanctioned in the future. A transition that seems difficult to avoid, at a time when the company has already opted for USB-C on iPad and Mac. However, Apple could also take advantage of this resolution to accelerate another technology close to its heart, by democratizing in the future the 100% wireless charging on his next smartphones. To be continued.
Promo
RAMPOW Cable USB Type C to …
📱 [Compatibilité Etendue] – Compatible with Samsung Galaxy S20 / S10 / S9 / S8 / Note 20 / Note …
🔋 [Synchronisation et Charge Rapide] – Take advantage of the transfer speed and …
💯 [Matériaux Premium] – The ultra-strong nylon jacket makes this usb c charger resistant to …
👍 [Qualité Contrôle de 24 heures] – Each of our cables is tested on 3 usb devices …