The feast of lovers is in a few days! In order to find the ideal gift for your other half, here is a selection of 10 original ideas for men or women at various prices …

A LEGO flower bouquet
Surprise your loved one with a gift of ever-renewed pleasure, a beautiful bouquet of flowers that is anything but ordinary that never fades!
This set of 756 pieces for 49.99 euros, includes a host of pretty flowers in a range of stunning colors that major builders will love to customize and see flourish under their fingertips. You will love these modular flower stems, which allow the flower arrangement to adapt to any vase. Snapdragons, roses, poppies, asters, daisies and twigs of all kinds are waiting to find their place in a bouquet that will constantly be renewed, according to the desires of the day and the surrounding environment. The set features a plethora of LEGO elements in new colors and shapes to help make the petals and flowers look exactly the same.
Available for € 49.99

Un Pegboard
The Pegboard is a modular wall shelf that allows you to organize your interior according to individual needs. Many accessories are available, from the Jewelry Holder to the Hanging Flowerpot, in order to create a Universe in the Image of your other half! The Pegboard will find its place in your home thanks to its practicality and its Minimalist design. The Pegboard is "made in France" is available from 59 euros.
Available from 59 €

#Nofilter Version Couple
Want to spice up your married life and warm up your long winter evenings? With #NOFILTER Version Couple, we have fun revealing ourselves, rediscovering ourselves thanks to funny questions, more or less daring and unexpected. Unbelievable about his half? It remains to be seen …
If love is a game, here are the rules: everyone must first of all bring their answer block and their confessional. Each member of the couple must answer secretly and correctly in an identical way 5 more or less naughty questions based on daily, social and intimate life: " What is the exact date of our first kiss?« , « The first thing that made me fall in love with you is?", Etc. For each round won, the couple wins a piece of the puzzle. The game ends when the couple has correctly answered 5 questions per round and has therefore reconstructed their puzzle " heart ".
Available for € 24.99

A craft workshop
Wecandoo is a collective of 800 artisans, chefs and producers who offer 1,500 workshops throughout France from 50 euros, addressing more than 100 different skills (ceramics, blown glass, leather goods, jewelry, wood lathe, beekeeping, viticulture, etc.). What to offer a unique and unforgettable experience to your better half on the occasion of Valentine's Day!
Available from 50 €

A Mug to say "I love you" differently
The Monsieur t-shirt site is known for its many funny t-shirts, but it also makes other products like this excellent "I love you Asshole / Asshole" Mug. A simple gift at 19.90 euros, to remind him every day that you love him <3
Available for € 19.90

A Dodow to sleep well
Dodow is as effective as a sleeping pill but without any side effects since, according to the manufacturer, the product allows you to fall asleep 2.5x faster than before. Not logged in (for once), Dodow, which works with AAA batteries, is a small pebble that emits a soft, blue light. It is responsible for indicating an optimal rhythm of 6 breaths per minute to put you in a state of rest and rebalance your autonomic nervous system, whose expiration is 50% longer than the inspiration to tire you. Synchronizing your breathing on a light which pulses at a slow and regular rhythm thus has a hypnotic effect. The exercise lasts 8 or 20 minutes and then Dodow turns off by itself.
Available for 43 €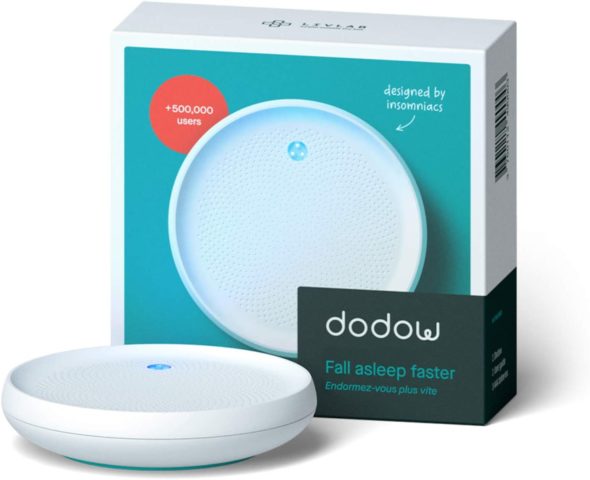 A ready-to-grow smart vegetable garden Lilo Connect
Once Lilo is installed in your kitchen, you can grow three different plants at the same time. The Lilo Connect is equipped with three environmental sensors, Smart Lilo analyzes its environment, detects the plants used and their stage of development, to give you the best advice and adapt the growing system. For example, the application warns you when there is no more water or Lilo can also increase the power of the LEDs if the light is far from the plants. Everything just needs to be watered two to three times a month. Lilo works with refills and you just have to change capsules to discover new varieties among the dozen available refills: basil, mint, parsley, chives, coriander … but also cherry tomatoes, chocolate mint, verbena and many more other.
Available for 99.99 euros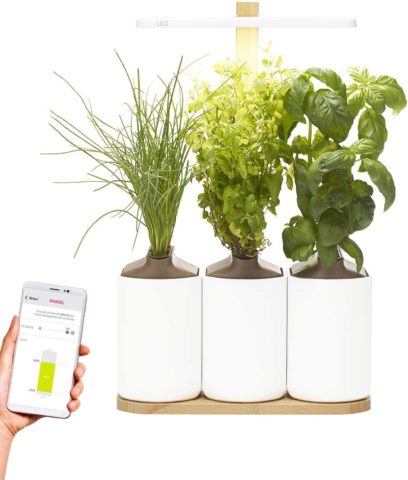 Un Amazon Fire TV Stick Lite
The Fire TV Stick Lite is a multimedia gateway that offers you many services. Its main advantage lies in its simple, fast and intuitive configuration. Just plug your dongle into your HDTV, plug your power cable into an electrical outlet, and connect your model to the Internet. You will then have access to a multitude of services, such as Netflix, YouTube, Prime Video, Disney +, Apple TV or MyCanal. Amazon requires, this multimedia gateway is compatible with Alexa voice assistance. Even more practical than previous generations, you can turn on your television and choose your content to watch directly using your voice thanks to the microphone integrated in the remote control.
The Fire TV Stick Lite benefits from an 8 GB storage capacity to store the data and media of your choice. Of course, this model is compatible with Wi-Fi and Bluetooth. Power is supplied through a USB cable that provides. On the video side, this dongle is compatible with most of the plug-ins used: HDR 10, HDR10 +, HLG, H.265, H.264 and Vp9.
Available for € 24.99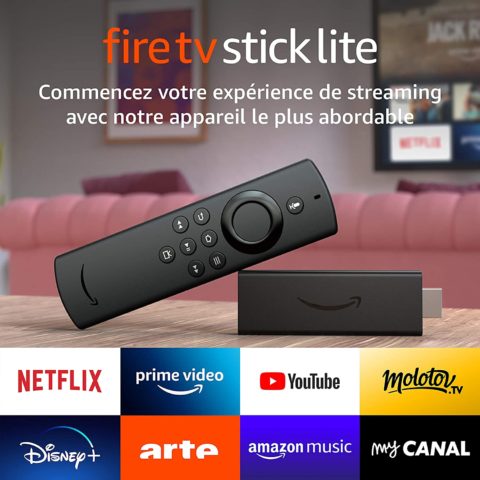 A recipe book inspired by geek culture: Gastronogeek 2 Le Retour
Gastronogeek 2 Le Retour invites you to dive into the most cult references of pop culture for a journey to the end of flavors and gluttony! 42 new recipes inspired by the great universes of pop culture: science fiction, fantasy, video games, manga, comics with references like The Mandalorian, Blade Runner, Star Trek, Jurassic Park, Stranger Things, Dr Who, Ghostbusters, etc. . We find in this new book, step by step photographed for technical gestures and basic recipes as well as tips and advice to succeed in all these recipes. Gastronogeek 2 Le Retour has been available since October 14 from Hachette Heroes editions, it is 192 pages long for an attractive price of 24.95 euros.
Available for € 24.95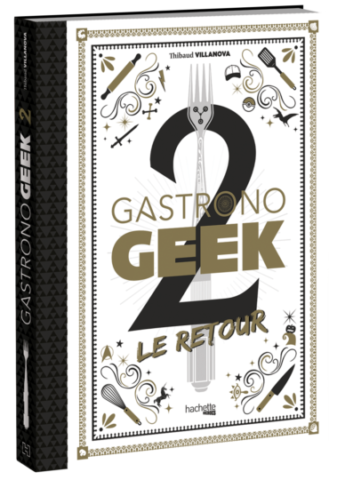 One year subscription to Disney +
Disney + allows everyone to offer annual subscriptions to their platform, at a unit price of 69.99 euros (before increase on February 23). This dematerialized gift could well come to save Valentine's Day for some of us with a lack of ideas that already imagined ourselves queuing in stormed stores, and this in the midst of a health crisis.
Available for € 69.99