News
Facebook would already prepare a competitor of Clubhouse
The web giant does not take offense at originality, and is already in the process of preparing its own version of the Clubhouse social network, which has been a hit since its arrival on online stores.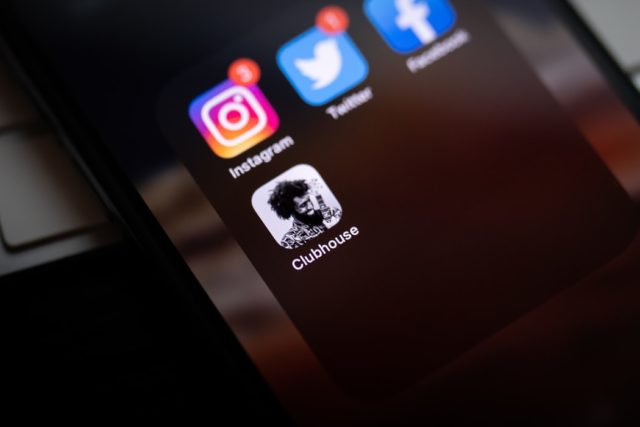 Facebook could soon add a new string to its bow. According to the New York Times, a spokesperson for the web giant would have indicated that the platform planned to integrate an audio lounge system to its communication tools: "We have been connecting people through audio and video technologies for many years and are always exploring new ways to improve this experience for people". And to carry out this project, Facebook would have found the perfect solution: integrate into its platform a copycat of the Clubhouse application, which has recently been a huge success with Internet users.
Clubhouse, what is it?
If you've never heard of the Clubhouse app, it's probably because the platform has had such amazing and unexpected success. Accessible – for the moment, only via a sponsorship system and on iPhone, the latter allows access to several virtual chat rooms, in which it is possible to exchange with a good number of users, and in particular a few celebrities. Among the big names already registered on the platform, we find in particular Jared Leto, Oprah Winfrey, Elon Musk or even Mark Zuckerberg on English shows. Concretely, the application relies solely on oral and live conversations between users.
Facebook, champion of the copy?
This is not the first time that Facebook has "borrowed" a successful feature from the competition. The social network did not hesitate at the time to copy Snapchat stories on Messenger and Instagram. More recently, Mark Zuckerberg's company formalized its Reels, drawing inspiration directly from TikTok. Regarding WhatsApp, the web giant even directly bought the platform in 2014, two years after its acquisition of Instagram.
Promo
Portal from Facebook (Noir) |…
Smart Camera and Smart Sound – Smart Camera automatically tracks, zooms and expands, …
Story Time and AR Effects – with the Tell Me A Story feature you can give …
Connection with Messenger and WhatsApp – make a video call easily with your …
Integrated Alexa assistant – your voice sets the tone: listen to your favorite songs, …