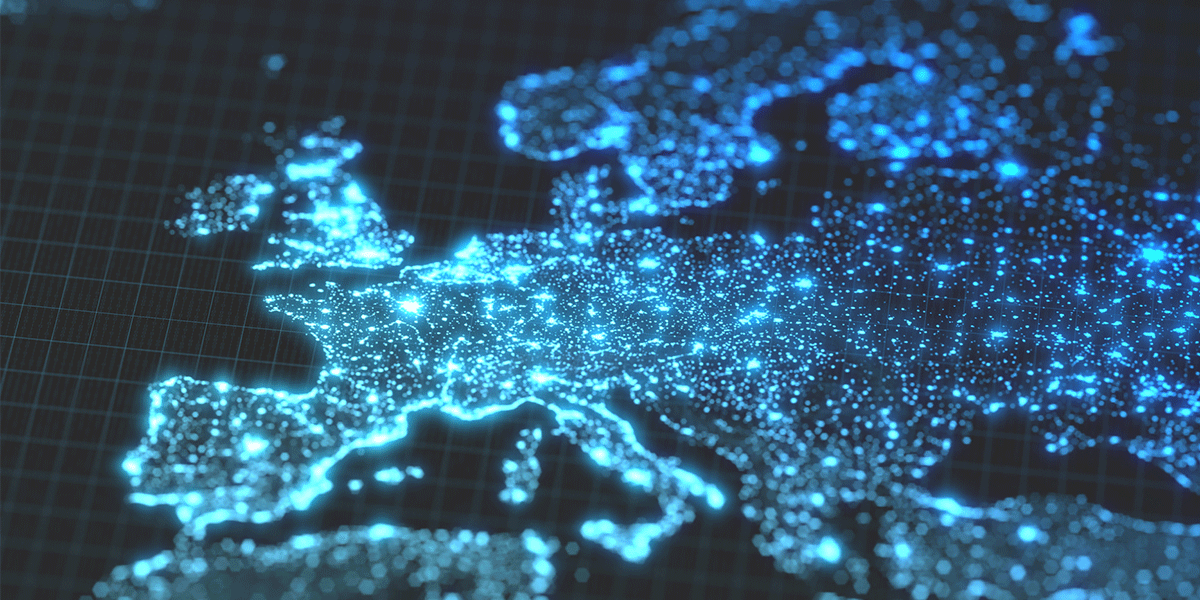 Huawei suffered a significant downturn, Samsung also, with Xiaomi pulling in a quarter of the market in Central and Eastern Europe.
Xiaomi achieved market leadership in the fourth quarter of 2020 in Central and Eastern Europe in the smartphone market. According to the latest analysis from Canalys, the result is due to 18 percent annual growth, which gave the manufacturer a 25 percent market share in the region. Over the same period, the company remained the third largest smartphone brand in Europe with a market share of 15 percent and annual growth of 34 percent.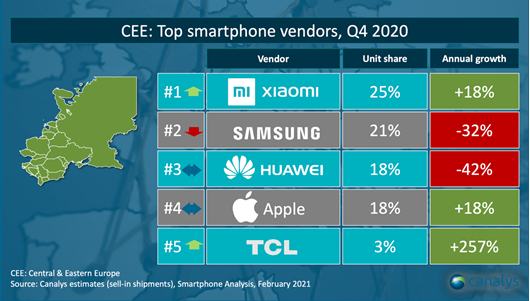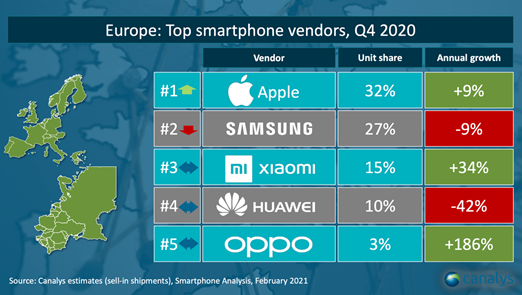 Huawei's downturn is not surprising, in the absence of Google the brand is not very competitive, but in Europe, Apple remained the dominant player in Q4 2020, with Xiaomi holding third place stable and Oppo 186% year-on-year. increased to fifth. Returning to the narrower region, the fifth place was taken by TCL, so Nokia, for example, was no longer in the top 5 in Europe or here, although three years ago they could still claim an obvious share.