News
Borderlands : Jack Black s'invite au casting !
Jack Black, actor, comedian and musician will lend his voice to the character Claptrap in Borderlands the film. He is already the fourth actor to join the cast!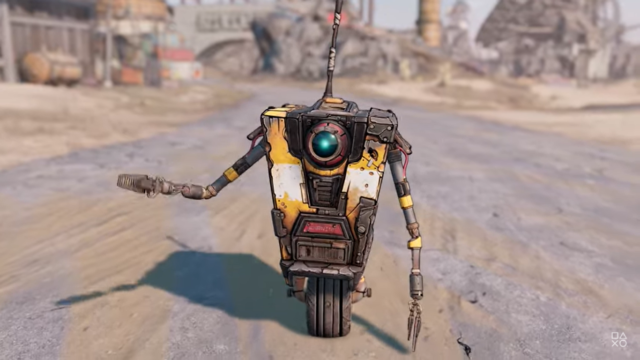 Jack Black is a name that we know well as the actor has chained the successful productions since the beginning of his career. We saw it in particular in the movies King Kong (2005), The Holiday (2006) or the latest films Jumanji (2017 and 2019). His new project is now focused on the world of video games since he joined the cast of the film Borderlands, adapted video games of the same name. He will interpret the voice of the character Claptrap, the little robot from the saga. This is not his first dubbing since he had lent his voice in particular to Po in the saga of animated films Kung Fu Panda. Something tells us that Jack Black's humorous talents will perfectly illustrate Claptrap's personality and that the role will fit him like a glove!
On the set, Jack Black will therefore join his colleague from the films Jumanji Kevin Hart, who will play Roland, but also Cate Blanchett who will play Lilith as well as Jamie Lee Curtis who will play the role of Dr. Patricia Tannis. The film's director, Eli Roth, says he's particularly excited to work with Jack Black on this project again. Indeed, they had already worked together on the film The Prophecy of the Clock. He notably declared that " Claptrap is the funniest character in the game, and Jack is perfect for bringing him to the big screen ».
Filming for the film has obviously not yet started and no release window has yet been announced. With the current sanitary conditions, many films have fallen behind and we hope that this will not impact too much on the shooting of the film Borderlands.
Promo
Figurine Cable Guy Borderlands Support pour Manette/Smartphone
29.99 €
26.17
€

Please wait … We are looking for the price of this product on other sites