News
Kingdom Hearts: The Game Saga is finally coming to PC!
Kingdom Hearts, Axiom Verge 2, Binary Smoke, World of Warships… These are all games that will land on the Epic Games Store this year, as well as sales that will last until February 25.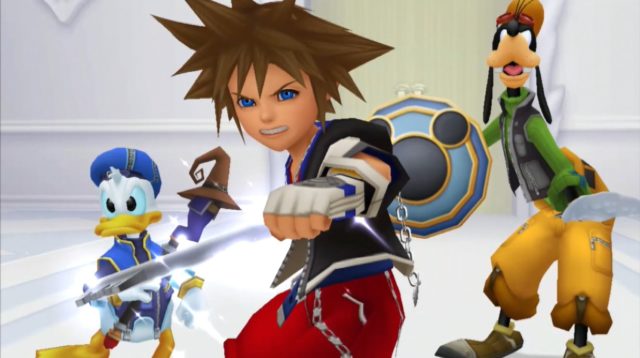 L'Epic Games Store Spring Showcase took place as planned on February 11 and many new features were announced. First off, Epic Games started with the exclusive games that are coming to the Store. The saga Kindgom Hearts will land on PC for the first time via the Epic Games Store. Four packs are available for pre-order today. First there is KINGDOM HEARTS HD 1.5 + 2.5 ReMIX priced at 49.99 euros, then there is KINGDOM HEARTS HD 2.8 Final Chapter Prologue priced at 59.99 euros, KINGDOM HEARTS III + Re Mind (DLC) at a price of 59.99 euros and finally KINGDOM HEARTS Melody of Memory also at a price of 59.99 euros. All of these compilations will be available on March 30.
Then Epic Games announced the arrival of the game Axiom Verge 2, the sequels ofAxiom Verge, critically acclaimed platform game. Then will also happen Binary Smoke, a dystopian game in which the player must fight against the dark side of digital. No date has been announced for these two games but they will arrive during the year. Finally, the Epic Games Store will welcome new games on its platform such as World of Warships, Core, and Magic : Legends, an MMO inspired by the famous card game Magic : The Gathering.
As we had announced, this event brings with it special sales on certain games. As a reminder, sales are for games Star Wars : Squadrons with 50% maximum reduction and Star Wars : Jedi Fallen Order with up to 55% reduction, if you already own the title Star Wars Battlefont II. Otherwise these reductions go to 40% and 50% respectively. There will also be a 10% discount on Cyberpunk 2077, popular title on PC, as well as 20% reduction on Assassin's Creed Valhalla, Ubisoft's latest masterpiece. Finally, Epic Games announced a 20% discount on the game Hades and up to 40% on the game SnowRunner. These sales will last until February 25.
New Xbox Wireless Controller – Carbon Black
59.99
€

Please wait … We are looking for the price of this product on other sites