Xiaomi
Xiaomi Mi 11 Ultra: deleted video shows secret feature on the back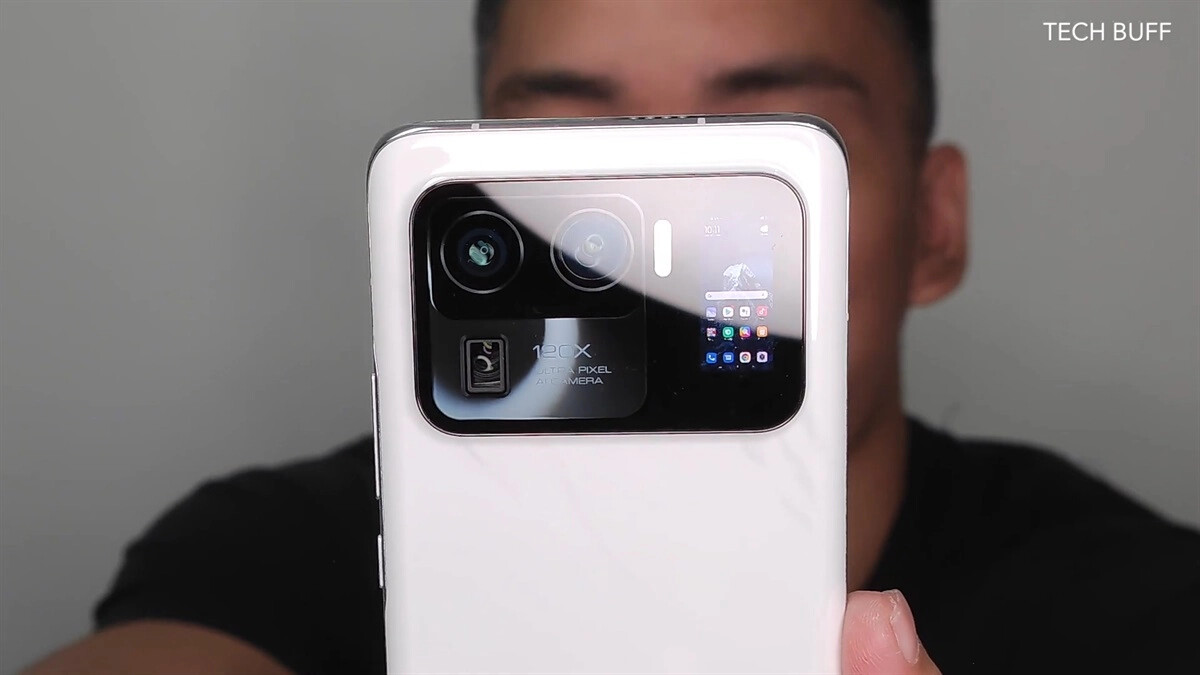 A YouTube video shows a secret feature on the back of the Mi 11 Ultra.
A second display can be seen there, which even reflects the home screen.
Shortly after the hands-on, the video is deleted again.
The Xiaomi Mi 11 has long been introduced, but there will soon be a replenishment in the form of two better equipped models. The focus here is on a possible Mi 11 Pro and a top model called Xiaomi Mi 11 Ultra. The last was actually already seen in a YouTube video, which the creator deleted very quickly. Now more pictures from the video show a secret feature on the back.
The moment the YouTuber Tech Buff PH holds the back of the Mi 11 Ultra into the camera, the housing of the built-in triple camera can be seen in close-up. A second display is clearly visible to the right of the lenses, on which the complete home screen of the Xiaomi Mi 11 Ultra is shown.
Xiaomi Mi 11 in pictures
These pictures show the Xiaomi Mi 11.
However, it is unclear what this second display could be used for. The display seems to be detailed and maybe apps can be started and operated from there. For example, if you want to take selfies with the rear camera and want to change a few settings or filters again. However, this is still pure speculation.
It is also unclear when Xiaomi will present the Ultra model. The question of a market launch in Europe also remains open, because the Mi 10 Ultra officially never made it onto dealers' shelves in this country.