Xiaomi
eBay promotion: Xiaomi devices are only available for a short time
BARGAIN
On eBay there are Xiaomi devices at bargain prices. For a short time you can get Redmi Note 9 Pro, Mi Band 5 and Co. for up to 50 euros cheaper.
At eBay There is currently an action in progress in which you can register with the voucher code "PRACTICALLY"A discount of up to 50 euros on a wide range of Xiaomi devices is guaranteed. Whether it's a mobile phone, fitness tracker or a practical household helper – there is something for everyone here. We have taken a close look at the offers and show you the deals with a savings guarantee in the overview.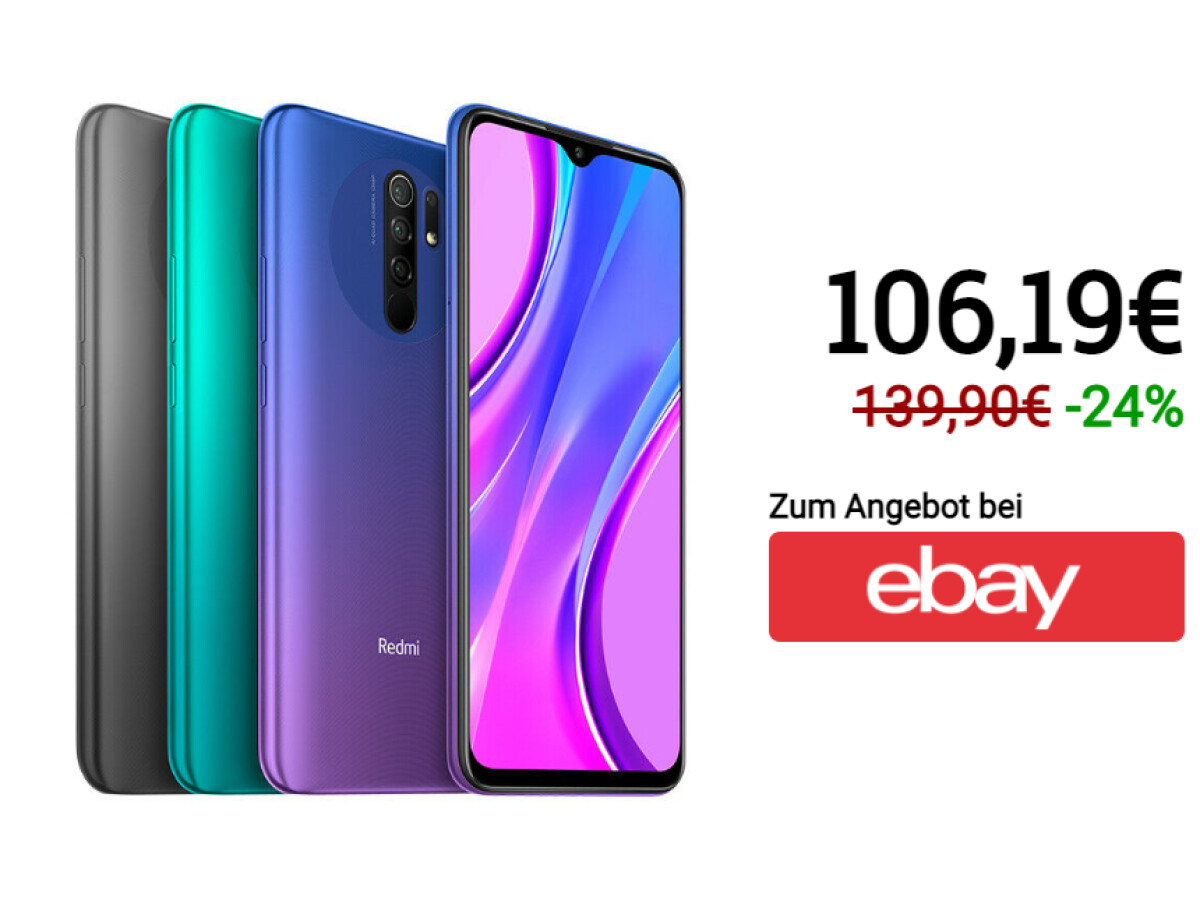 Xiaomi Redmi 9 | 32 gigabytes of memory

32 gigabytes of main memory and four gigabytes of RAM

Quad camera with 13 megapixel wide-angle lens

Mediatek Helio G80 ProcessorMediatek Helio G80 Processor
The Xiaomi Redmi 9 is available on eBay at the current best price. If you give the voucher code "PRACTICAL" when buying, you will only pay 106.19 euros. At other retailers you will only find it from 139.90 euros. This is also available with 64 gigabytes of memory Mobile phone with the voucher code at the best price.
To the offer on eBay ›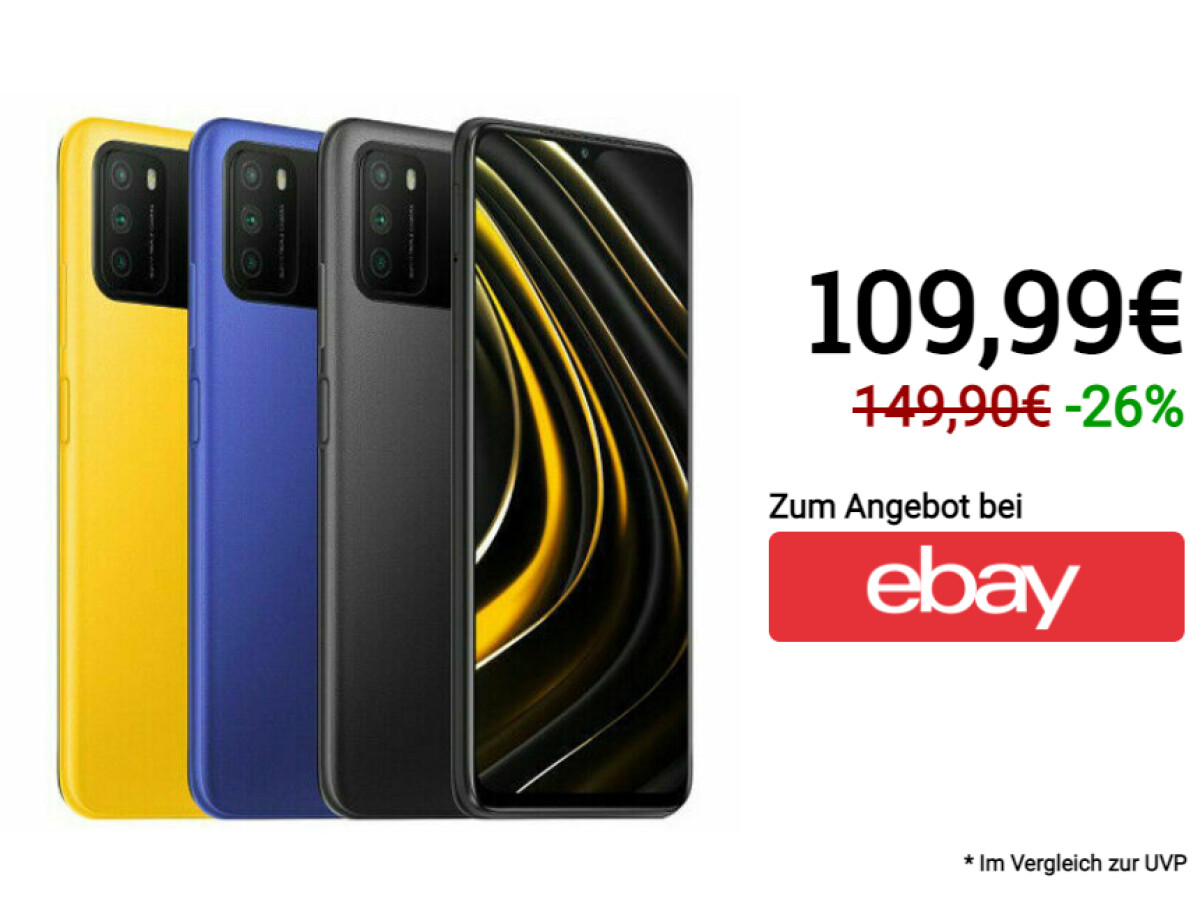 Xiaomi Poco M3 | 64 Gigabyte Speicher

6.53 inch display with FullHD resolution

Snapdragon 662 processor

6,000 mAh battery
You can get the Poco M3 with 64 gigabytes of memory on eBay for a low price of 109.99 euros if you use the voucher code "PRACTICAL" when buying. At other retailers, prices start from 139.99. Directly from the manufacturer, the cell phone costs you 149.90 euros.
To the offer on eBay ›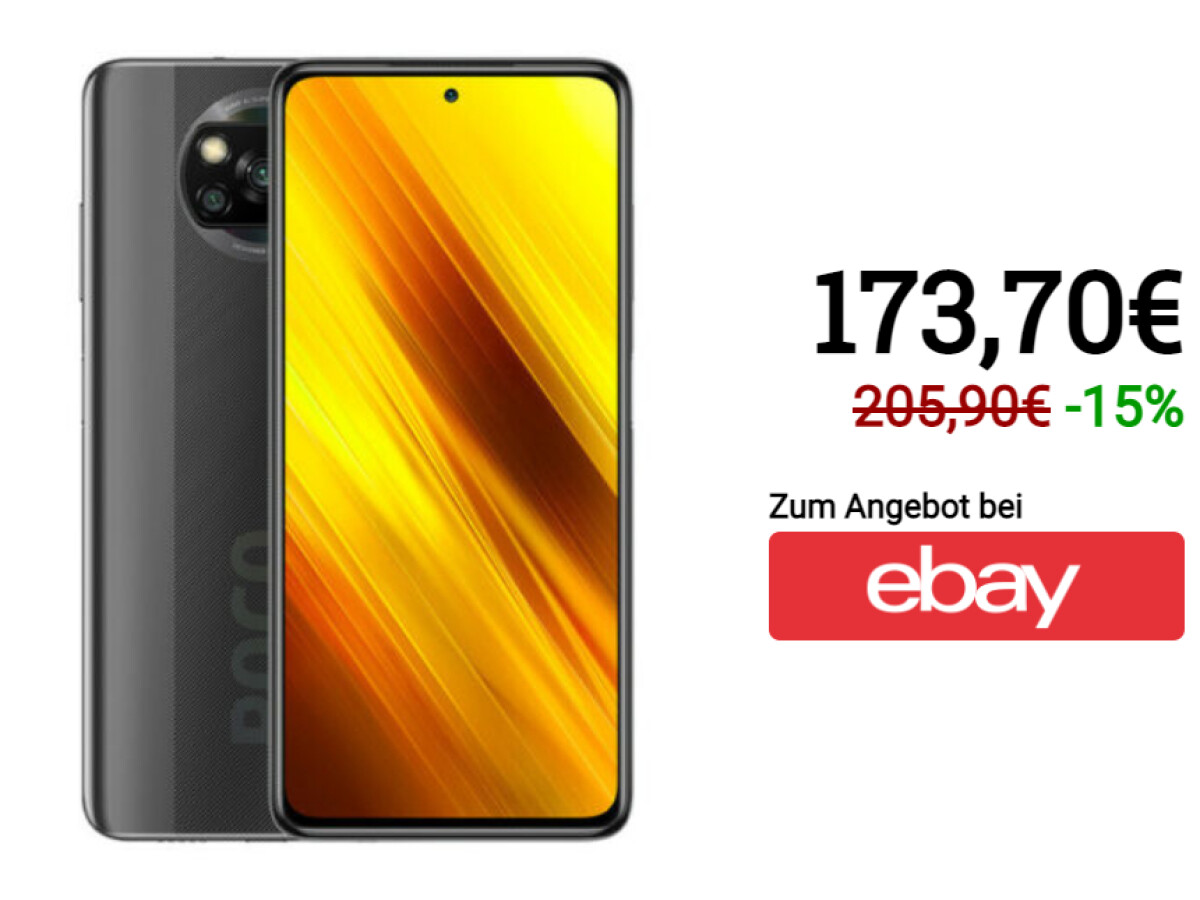 Xiaomi Poco X3 NFC | 64 Gigabyte Speicher

NFC-Chip

6.67 Inch Display

5,160 mAh Battery
The Poco X3 is the M3's big brother. The cell phone offers a little more power and an NFC chip, which among other things enables payment with the cell phone. You can get hold of the smartphone on eBay for only 179.99 euros. For this you have to enter the code at the checkout PRACTICALLY enter. Other retailers still charge 205.90 euros for the X3.
Also the You can buy the 128 gigabyte version of the Poco X3 NFC on eBay Thanks to the voucher, it's cheaper than at any other retailer currently.
To the offer on eBay ›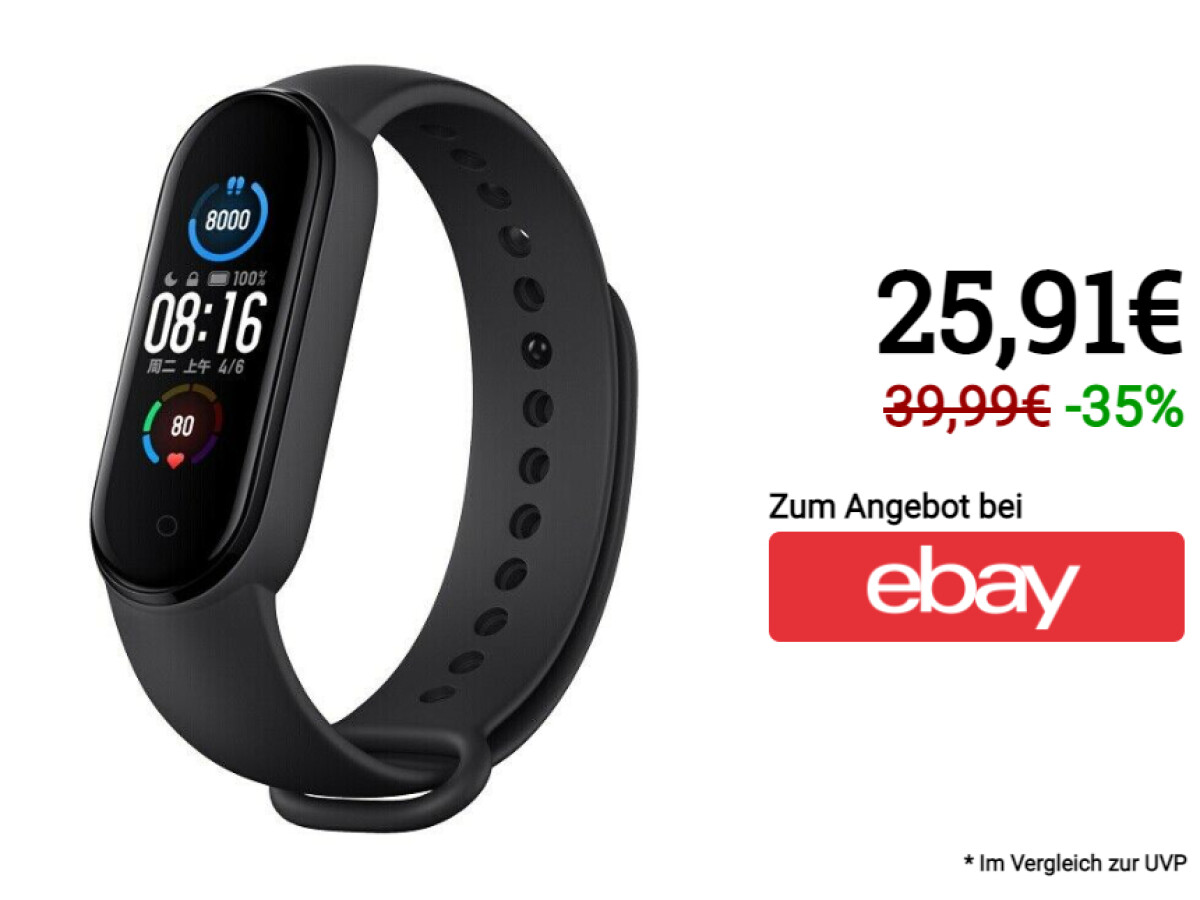 Xiaomi Mi Band 5

Display: 0,95 Zoll AMOLED (120 x 240 Pixel)

Fitness tracking: biking, jogging, swimming, and more

Waterproof up to 50 meters (suitable for swimming)
You can currently buy the Mi Band 5 on eBay for only 25.91 euros. Simply enter the voucher code "PRACTICAL" when purchasing. A good price that is only a few euros below the offers of other dealers. However, you cannot currently get the fitness tracker cheaper anywhere.
To the offer on eBay ›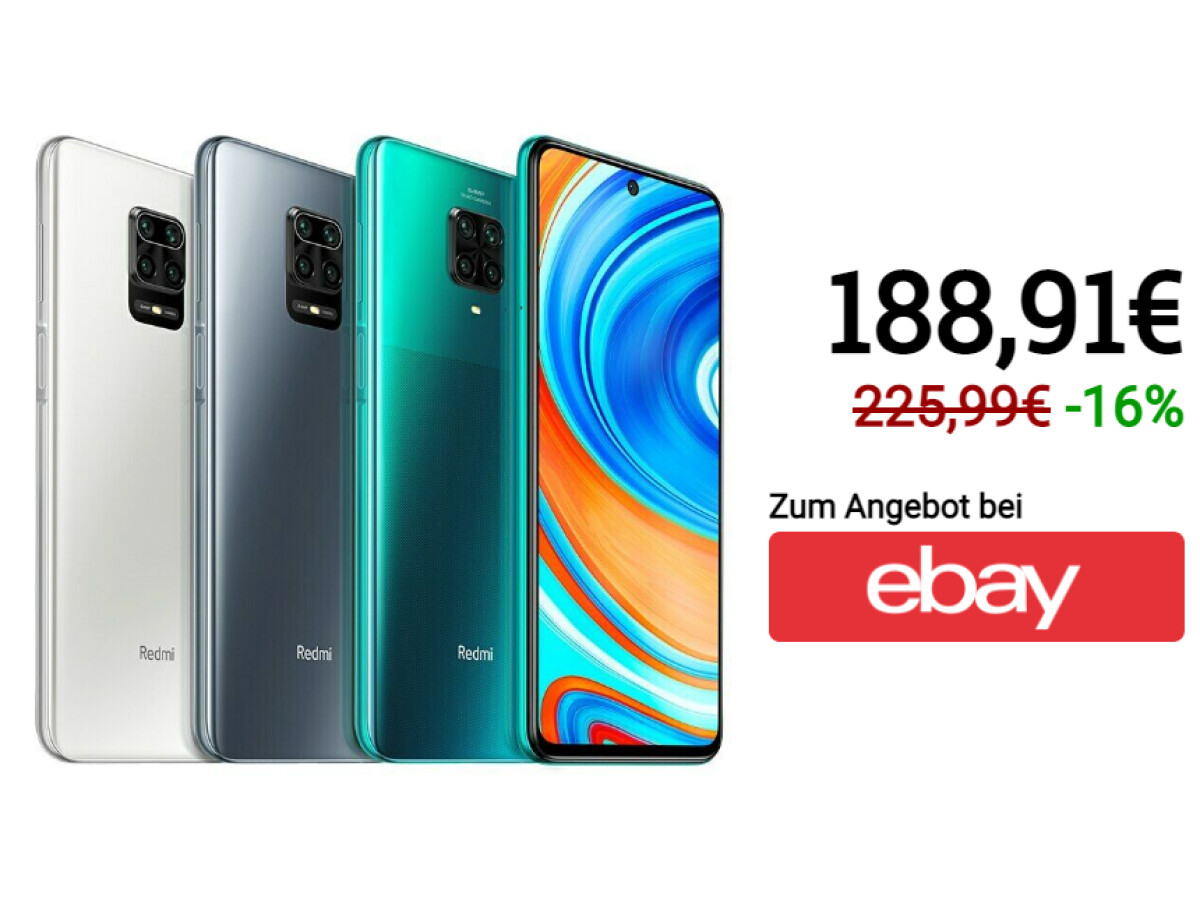 Xiaomi Redmi Note 9 Pro | 128 Gigabyte Speicher

Quad camera with 64 megapixel main sensor

Snapdragon 720 processor

6.67 inch screen
The Xiaomi Redmi Note 9 Pro impresses with its good everyday performance. The features of the smartphone are also impressive. The display is large, as is the battery and the camera takes quite good pictures. You can buy your mobile phone on eBay with the voucher code "PRACTICAL" for only 188.91 euros. A good offer. At other retailers you have to pay at least 225.99 euros.
To the offer on eBay ›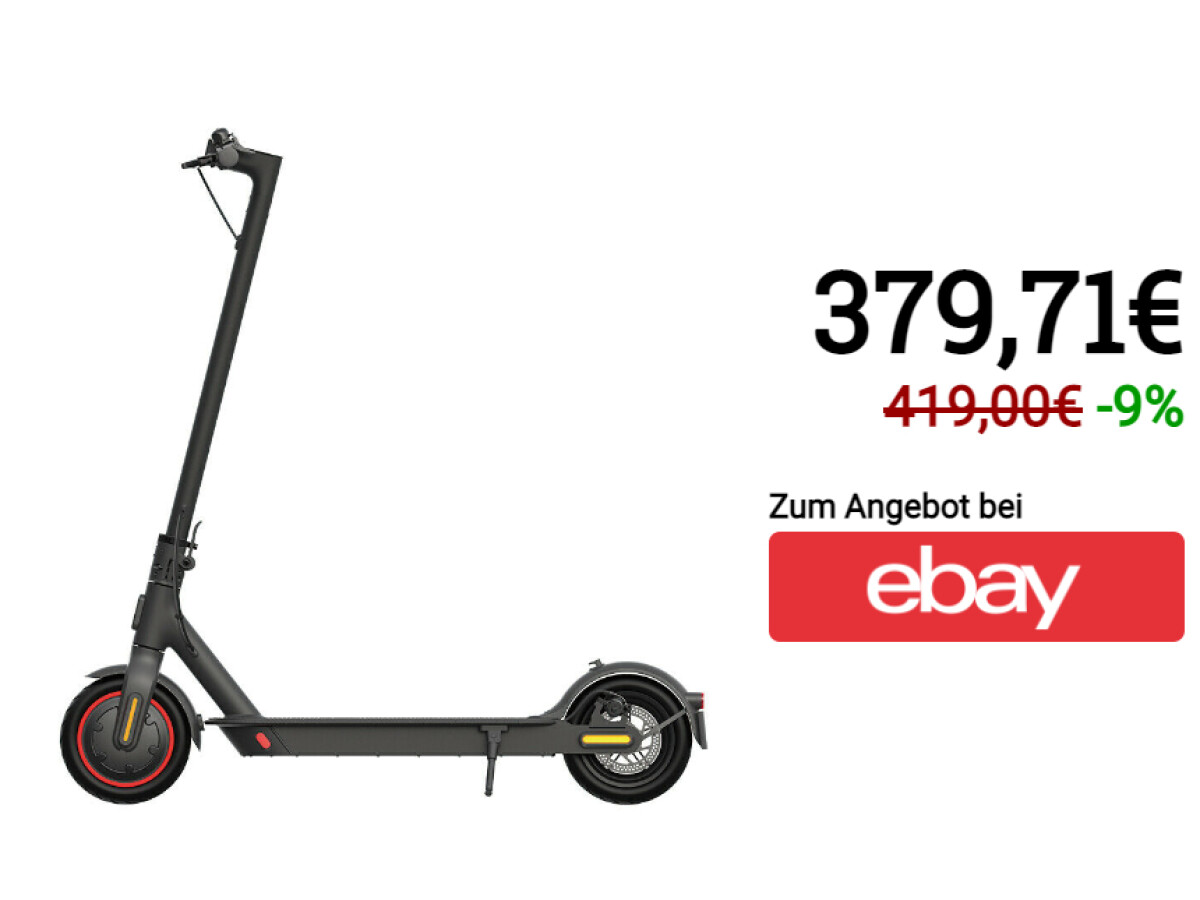 Xiaomi Mi Scooter Pro

Foldable

tire

Maximum speed of 25 kilometers per hour
On eBay you can currently buy the Xiaomi Mi Scooter Pro e-scooter for only 379.71 euros. Simply use the voucher code "PRACTICAL" in the ordering process. When comparing prices with other retailers, you save around 40 euros.
To the offer on eBay ›

The voucher can be redeemed ten times per customer. So if you want, you can provide friends and family with Xiaomi phones. The campaign runs through February 17th. So you only have a few days left to secure your dream device.
Wasn't the right one for you among the offers shown here? Then visit the campaign directly. Maybe you will find your dream deal there.
At
to the action
By the way, you can currently find other cheap Xiaomi phones directly in the manufacturer's online shop. A big campaign to celebrate Valentine's Day is currently underway.
Current offers on eBay

In addition to this top deal, there are of course many more currently available eBay listingsthat you can save on. We'll show you the highlight offers from the technology area below.
With eBay More the online marketplace offers its own loyalty program. With the paid service you will receive, among other things, free premium shipping and exclusive offers. Questions regarding Shipping costs on eBay, the B-Ware-Center such as Financing options we answer you in the linked articles.
Never miss an offer

Current deals can be found in our section "bargain". In order not to miss a deal, you should also subscribe to our bargain newsletter. In this we regularly provide you with the best offers from the technology sector.