Google, Qualcomm and Microsoft have asked the antitrust authorities to carefully examine the file before validating the takeover of ARM by NVIDIA. They fear that the passage of these technologies to the foundry could hinder access to many patents widely used in the industry.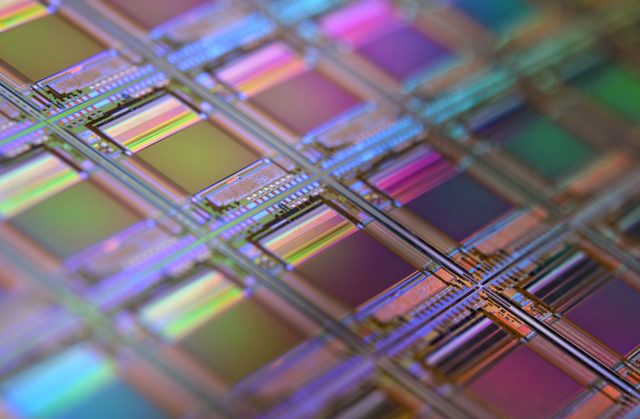 Last summer, we learned that SoftBank was going to separate from the ARM architecture, widely used in the tech sector by companies like Apple, with its M1 chips for Mac, but also Qualcomm with its Snapdragon, and many other. In September 2020, NVIDIA announced its intention to buy ARM for the modest sum of 40 billion dollars, despite the reluctance of many other manufacturers regarding this acquisition. We learn today in the columns of Bloomberg that Google, Microsoft and Qualcomm strongly opposed this takeover, going so far as to ask competition regulators to examine this file in order to derail the sale.
According to Bloomberg, Google, Microsoft and Qualcomm would fear that the passage of ARM under the fold of NVIDIA hinders access to this technology. The creator of the Snapdragon chips meanwhile believes that this takeover could prevent some ARM customers from having access to the company's various patents, which would prevent them from continuing to rely on them to design their chips. The founder of Santa Clara wants to be reassuring, explaining to be convinced "That regulators and customers will see the benefits of our plan to continue ARM's open licensing model and ensure a transparent collaborative relationship with ARM licensees." " NVIDIA had already explained that it did not want to change the business model of this subsidiary, which obviously did not dissolve the fears. It remains to be seen whether the rebellion of other manufacturers against NVIDIA will play a role in the validation of this takeover. For the founder to officially get his hands on ARM, this takeover must still be validated by the competition regulatory authorities in the United States and Europe. Case to be continued.
New Apple MacBook Air with Apple M1 Chip (13 Inch, 8 GB RAM, 512 GB SSD) – Space Gray (Latest model)
1398.00
€

Please wait … We are looking for the price of this product on other sites