Apple
Apple Watch 5: Smartwatch at Media Markt in the Nike edition with LTE at a special price
BARGAIN
You can currently buy the Apple Watch 5 in the Nike edition with LTE at Media Markt particularly cheaply. If you've been toying with the purchase of the smartwatch for a long time, you should strike.
At Media Markt prices tumble in February. You are currently buying various technology products at low prices, such as the Apple Watch 5. In the Nike Edition with GPS and LTE, the smartwatch only costs 379 euros.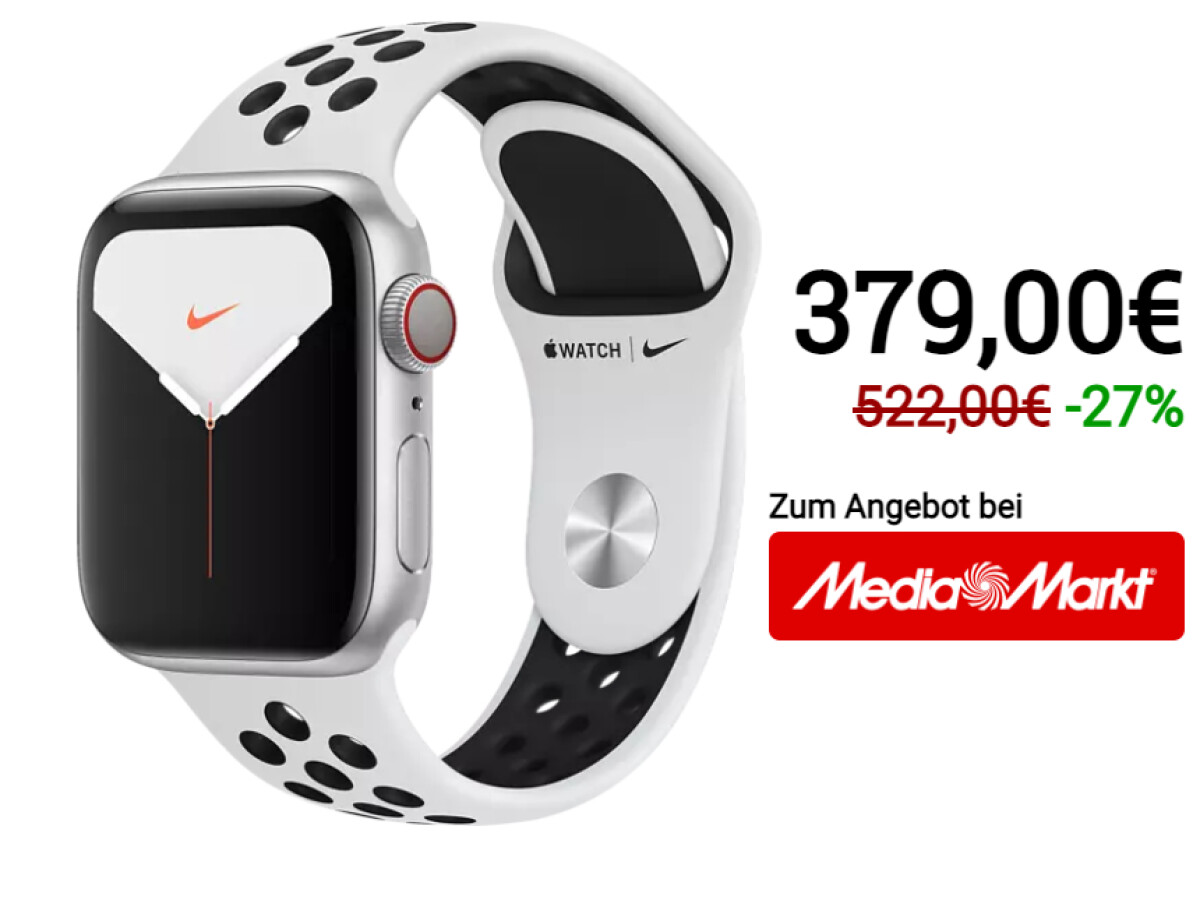 Apple Watch Series 5 | Nike Edition | 44 Millimeter | GPS | LTE

44 millimeter aluminum case

GPS and LTE

Heart rate monitor
With GPS and LTE, you currently only pay 379 euros for the Apple Watch 5 in the Nike edition at Media Markt. The Smartwatch is currently nowhere cheaper. The prices of other dealers only start at 522 euros. It is the 44-millimeter version with an aluminum case in the Nike Edition.
To the offer at MediaMarkt ›

Of course you will find many more good ones Media Markt offers in the online shop and in the branches. We'll show you the current highlights below, where you can save money.
At Media Markt you can free club member and then benefits from many other advantages. Among other things, members of the loyalty program receive an extended Zero percent financing, there are also gift coupons. At a separate point we will provide you with further information Shipping, the Payment options as well as the Return of your purchases.
Never miss an offer

Current deals can be found in our section "bargain". In order not to miss a deal, you should also subscribe to our bargain newsletter. In this we regularly provide you with the best offers from the technology sector.