News
Seagate Barracuda 2TB hard drive is less than $ 50
Ideal for boosting your computer's storage space, the Seagate BarraCuda hard drive in its 2000 GB version is now falling below the 50 euros mark.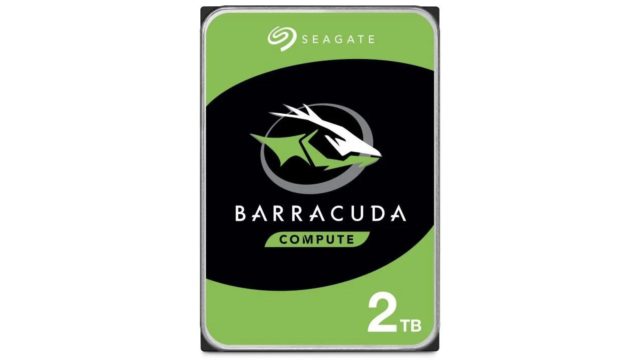 While it is usually offered at 69 euros, Cdiscount applies a very attractive discount on the Seagate BarraCuda hard drive in its 2 TB and 7200 rpm version. It currently drops to 49 euros, which is excellent value for money.
Find the Seagate Barracuda at 49 euros on Cdiscount

The Seagate Barracuda hard drive in detail
Seagate Barracuda hard drives have been around for several years now, and have been steadily improved. Today they are very reliable and efficient models on a daily basis. It's obviously not the runtime speed of an SSD, but they are good enough to run video games and do massive file transfers. This is an SMR model with 7200 rpm, better than the 5400 rpm. This technology is especially suited to "long term" storage, much less for intensive read / write cycles.
The manufacturer's sheet announces theoretical speeds of 6 Gb / s, but in fact it is impossible to achieve them with a speed of 7200 rev / m. On the other hand, we can reach 210 MB / s which is far from being ridiculous and will suffice for certain applications or uses. This hard drive therefore incorporates a storage capacity of 2 TB, which will blend perfectly with a faster main drive. You will be able to store any type of file, be it photos, videos or video games.
Remember that this is a 3.5-inch model, so it will have to be accommodated in a specific bay of your desktop computer and connect it in SATA. This hard drive benefits from a two-year warranty from the manufacturer Seagate, which gives you peace of mind. Great value for money that doesn't happen that often.
Find the Seagate Barracuda at 49 euros on Cdiscount