News
Reggie Fils-Aimé knew the console was going to be a hit
Reggie Fils-Aimé recently looked back on the success of the Nintendo Switch console, which prompted him to retire, knowing Nintendo in a prosperous situation.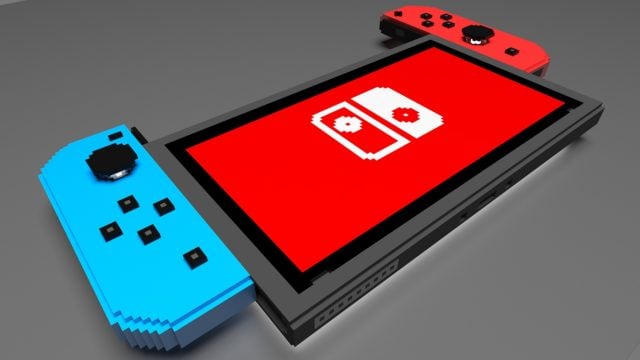 Reggie Fils-Aimé, or more intimately known as " Regginator", Was the president of the American subsidiary of Nintendo for more than 13 years. Since his retirement, the former president has not been less active since he has chained TV shows and other public appearances to talk about his experience in the Japanese company. Recently in a signed podcast Gamertag, Reggie Fils-Aimé reflected on what motivated him to retire almost two years ago. It is in a dialogue about the success of the Nintendo Switch that he revealed to have been influenced by the console release. Indeed, Reggie Fils-Aimé claims to have left his position as President at Nintendo America with the future success of the Switch in mind. He knew that Nintendo would be prosperous for several more years thanks to the console.
And he was right since, since his release, the Nintendo Switch has sold nearly 80 million copies. The big advantage that the Nintendo Switch offers is its multifunction side, which adapts to the lives of consumers. According to him, it meets a specific need that active people have which is to be able to continue playing, or resume playing anywhere and anytime without having to deprive themselves of games compatible with classic home consoles. . The Nintendo Switch is also a console that is suitable for both experienced players and casual players, or even families, the platform being particularly accessible to children. From the moment he understood the stakes of this new console, he knew that it would achieve excellent performance in the market because of its practicality.
But in the podcast, Reggie Fils-Aimé didn't stop there. In addition to having sensed the success of the Switch, he also admits to having immediately noticed the potential of the Nintendo DS and Nintendogs, as well as the Wiimote and Wii Sports, games that have all had great launches and good longevity as well. Suffice to say that he has a fine nose and a sharp eye!
Nintendo Switch with pair of Neon Red and Neon Blue Joy-Con
348.92
€

Please wait … We are looking for the price of this product on other sites