News
You can go on an expedition with Garmin's new watch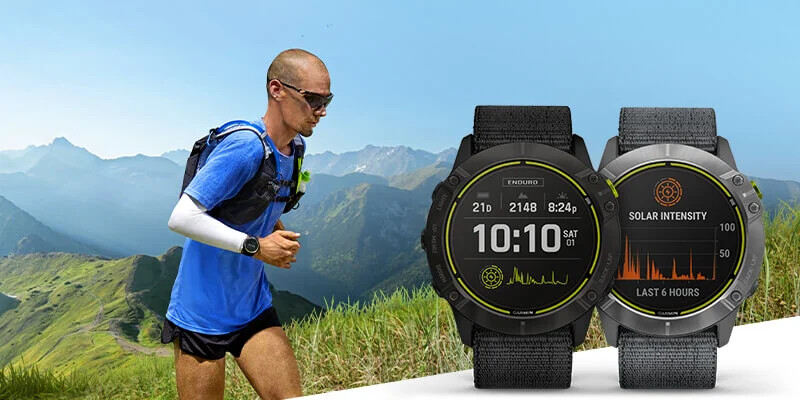 The Enduro runs for up to two months on a single charge in smartwatch mode to make sure the athlete runs out of souffle first.
A Garmin Instinct Solart actually never need to be charged if you spend enough time per day in direct sunlight, of course this is not a realistic way to use and the monochrome display comes with a simpler system. Here comes the picture of the Enduro, which does not save on knowledge and display: the Power Glass solar display with 280 x 280 pixels and a colorful, transflective panel that is perfectly visible in sunlight.
Around it, the watch can be operated with the five standard buttons on the fiber-reinforced polymer and titanium body, and a metal plate on the back protects the 10 ATM-certified watch body with an optical pulse oximeter and charger connector. And then the uptime: in smartwatch mode, you can expect 50 days of use, or 65 if your Enduro literally meets the sun. In energy-saving mode, this increases for 130 days and with a solar cell for a year (!), Obviously without a mobile connection and active Bluetooth. The operating mode of the GPS mode is 70/80 hours, which increases to 200/300 hours during energy-saving satellite navigation, and to 65/95 days in the expedition mode.
Although this time there is no built-in music player and 64 MB of storage space is required, more importantly, there are blind maps with a range of navigation functions and a three-axis compass, barometric altimeter, gyroscope, accelerometer, thermometer and or a dozen different body values, including blood oxygen. You can't miss Garmin Pay mobile payments, swimming support, plus a couple of new ClimbPro ascent and descent features that fit into the picture, not just for cycling recreation.
There are, however, two critical points: one with a 51 x 51 x 14.9 millimeter and a 72-gram, chunky weight along with a braided nylon strap, which is also considerable among men's watches. The other is the starting price of HUF 300,000 in the absence of HUF 100. So you may have to collect even more persistently than Enduro to get one, in exchange for the hard court and uptime.