News
Boost your PC with this fast 1TB NVMe SSD for 99 euros
Cdiscount is now offering a nice reduction on the 1TB NVMe SSD. Powerful, reliable and giving your PC a good boost, this storage solution falls below the 100 euros mark.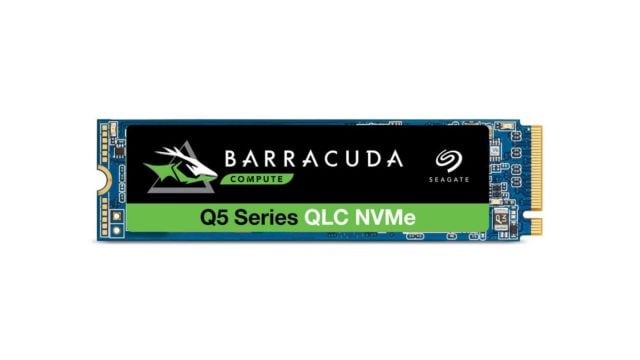 If you are still using a hard drive as primary storage, replacing it with an NVMe SSD is highly recommended to improve responsiveness and smoothness. The BarraCuda Q5 is affordable, fast and compatible with a lot of motherboards. Usually offered around 130 euros, it now falls to 99,99 euros at Cdiscount.
Find the Seagate BarraCuda Q5 (1TB) at 99.99 euros

The Seagate BarraCuda Q5 1TB in detail
Unlike traditional hard drives and SATA SSDs, M.2 SSDs connect directly to the motherboard via a dedicated PCIe port for this format. They then benefit from a fast memory, which allows them to achieve particularly high read and write speeds, much more than on traditional formats. This is measured in particular when starting your machine, but also in game since they considerably reduce loading times.
The BarraCuda Q5 is therefore an internal M.2 SSD that connects to the 2280 format slot on your motherboard. The installation only takes a few seconds, since you just have to connect it by plugging it in the same way as a USB device and then screw it in. This model takes advantage of the PCI Express 3.0 x4 interface and offers fast internal transfer rates: 2400 MB / s read and 1700 MB / s write. For comparison, traditional SSDs typically run around 550MB / s.
With a storage size of 1000 GB, you can easily install Windows, dozens of video games are basically all of your office programs. You will then benefit from better responsiveness, much shorter loads, especially if you switch from a hard drive to this model.
Find the Seagate BarraCuda Q5 (1TB) at 99.99 euros