Every week, or almost, the Mac M1 are talked about again because of the excellent performance of their M1 chip. This time, a photographer has made a series of comparisons between a MacBook Pro M1 and a hormone-boosted PC … and the Apple computer manages to beat it under certain conditions.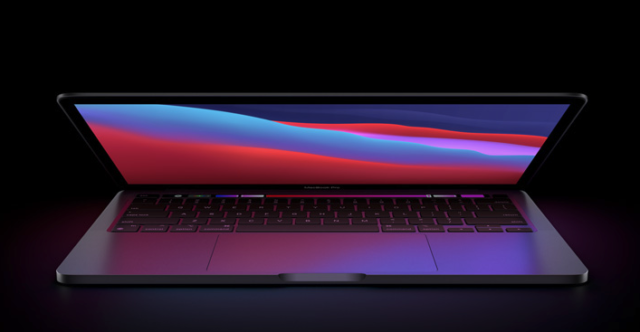 With its Mac M1, Apple has surprised more than one. Since the release of the MacBook Air, MacBook Pro 13 and Mac Mini M1, testers from all walks of life have had a blast to determine the limits of Apple's first Mac chip… and the results are amazing. For a first generation, the M1 was extremely swift, even on heavy tasks, and this despite being only entry-level machines. When writing the Journal du Geek, we had the chance to test a MacBook Pro M1 and a Mac mini, used daily since, and we can only confirm these statements. It is even more impressive that a lot of software is not yet adapted to this new ARM architecture, and yet it manages to run wonderfully on these machines thanks to a house emulator from Apple, Rosetta 2.
But if most tech sites have praised the Mac M1, what are they worth compared to extremely fast PCs, such as, for example, a PC equipped with a 16-core AMD Ryzen 9 3950X, 128 GB of RAM and an Nvidia RTX Titan graphics card (24 GB GDDR6)? Yes, it's accurate, and that's precisely because it's the machine used in a comparison with a MacBook Pro M1 made by photographer Andrew Hoyle. Despite the PC's decidedly high-end specs, the MacBook Pro M1 managed to beat it … in some tasks.
MacBook Pro takes advantage over Photoshop and Lightroom
With the beta of the optimized version for M1 of Photoshop, the MacBook Pro was able to accomplish a task in 1 minute and 9 seconds, against 1 minute and 13 seconds for the PC, which was however entitled to a reliable version of Photoshop. Under Lightroom, the same observation: the MacBook Pro M1 managed to import 100 photos in RAW in just 6.4 seconds, against 7.1 seconds on the PC. Not bad for an entry-level machine. On the other hand, as soon as we switch to video – Premiere Pro in this case – things are reversed. On an identical project, the MacBook Pro M1 exported video in 204 seconds, while the PC did so in just 80 seconds. This is still rather impressive, when you consider the price difference between the two machines, which is (for once) largely to the advantage of Apple. It will be necessary to carry out new tests when Adobe launches the final versions of its software optimized for Apple's chips, but also when the Apple decides to release the heavy artillery with a new in-house processor for its next high-end machines. , such as the 16-inch MacBook Pro or theiMac.
New Apple MacBook Pro with Apple M1 Chip (13 Inch, 8 GB RAM, 256 GB SSD) – Space Gray (Latest model)
1391.00
€

Please wait … We are looking for the price of this product on other sites