Mojo Vision delights in making the public dream with futuristic videos featuring its concept of lenses equipped with augmented reality. The company is still very far from having a finished product but its alliance with the Japanese Menicon is moving it in the right direction.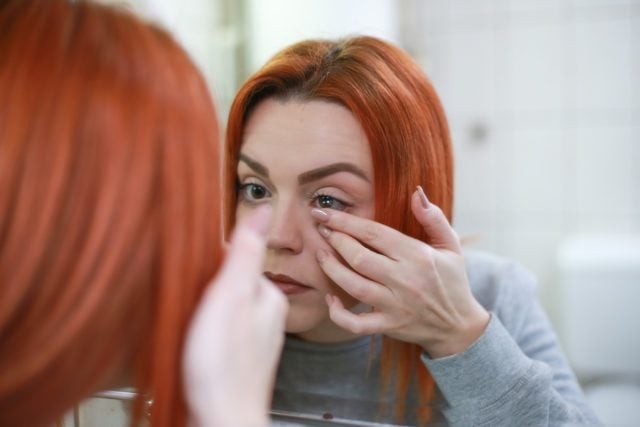 The Mojo Vision smart lenses had intrigued us in 2020. Since then, we had hardly heard of it. As recalled RMCMojo Vision, however, continues to work on its product. The company created by former Apple and Google was, in fact, again at CES this year. And the previous month, she had announced an alliance with the Japanese Menicon, big name in the manufacture of lenses. Thanks to this partnership, Mojo Vision hopes to take its device always from the prototype stage to that of a finished product. It remains to be seen whether it will succeed.
Mojo Vision likes to make the public dream with futuristic videos. Inside, users see augmented reality information such as GPS indications, the names of people they've met or – more poetically – the location of constellations in the sky, in an ultra-fluid and aesthetic way. However, there are still many challenges to be overcome in order to achieve such experiences.
In 2020, the journalist from Wired who had been entitled to a demo also pointed out that he had not been able to wear the prototype lens directly. The preview of the future interface was given through good "old" virtual reality glasses. And if the prototype shown at the time already included an integrated miniature screen, it did not yet include all the sensors that such a machine would need to function properly.
Mojo Vision's partnership with Menicon, however, is an encouraging sign. The two companies will in fact study the possibility of industrializing lenses with AR functionalities, analyzing both the materials and the type of cleaning product that such products would require. Asked by VentureBeat, Mike Wiemer, does not hide his hope that this development agreement with Menicon will turn into a commercial agreement if the product proves to be viable. The fact is that, depending on the AR options they manage to offer on it, this kind of lens could open up interesting prospects, especially in the medical field. Mojo Vision is currently focusing on the functions likely to help visually impaired people.