Apple
Apple AirPods 3: Leak indicates pro functions and presentation date
APPLE
The Apple AirPods 3 are said to be seen in a picture on the network. The photo coincides with past rumors that suggest a strong functional update.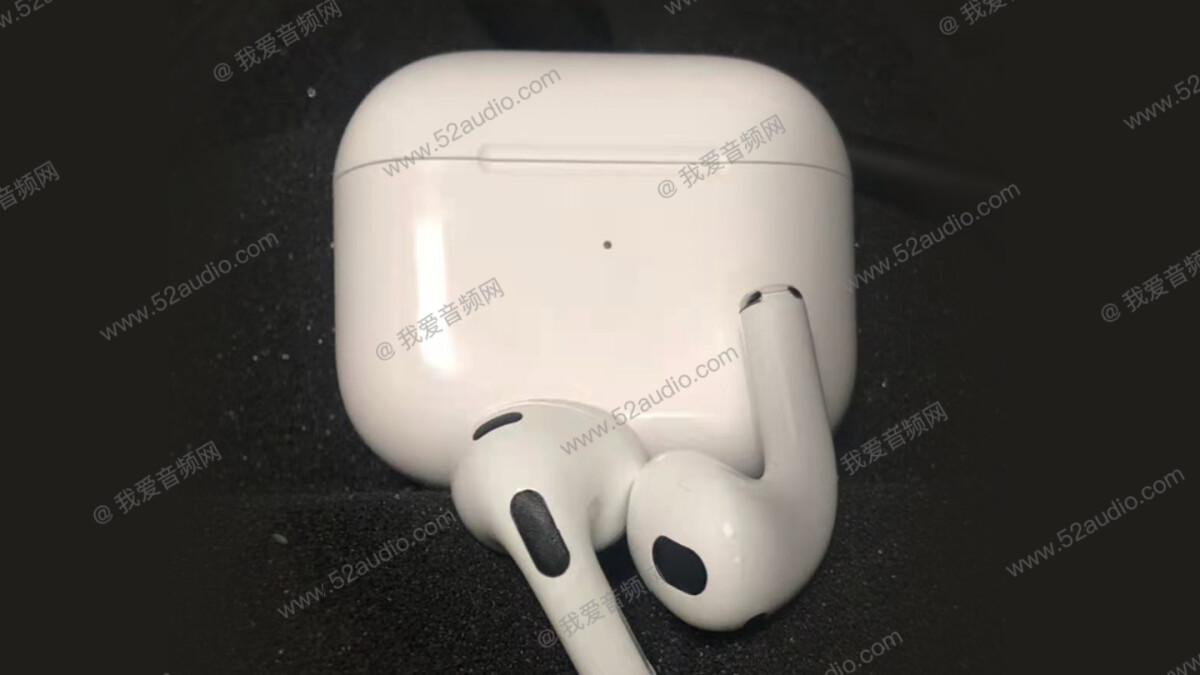 The Apple AirPods 3 can now be seen in a photo on the network.
The design is reminiscent of the AirPods Pro.
The AirPods from Apple have appeared in a new revision in the meantime, but have not received any major changes in appearance or function. That could change with the AirPods 3. A leak on this shows significant changes to the design of the small Apple knobs, like the Chinese magazine 52audio reported.
The pictures show the Apple headphones with a shorter "stem". The new design is also reflected in the charging cradle, which appears a bit wider and therefore slightly shorter. You can also see two new sensors on the top of the AirPods 3. According to the report, the pressure equalization feature is also built in. So far, this has only been in the AirPods Pro for use.
Apple AirPods Max
This would give the potentially cheaper AirPods functions of the Pro models and also inherit part of the design of the more expensive plugs. In any case, the shape is clearly based on the Pro-Knubbel and coincides with it Rumors of the past few weeks.
It is unclear whether the picture actually shows the real AirPods 3. But according to the report, the official presentation should take place in March 2021. Eventually, the new Apple plugs will go along with the new ones iPads mit Mini-LED-Display presented. However, the leak from China does not provide information on the price and a release date.