News
Nubia Red Magic 6 will be unveiled on March 4th
The manufacturer promises the Red Magic 6 will be faster than a Formula 1 race car.
A Ni Fei an official preview shared by Vice President Weibon confirms the premiere date for Nubia Red Magic 6, which is March 4, 7 p.m., local time. We expect the device in two versions, the Pro model in principle 120 watt fast chargesel comes, while the basic version attacks with a maximum of 65/66 watts. We do not know of any other differences so far. Speed ​​is, of course, guaranteed by the Snapdragon 888, which can have up to 12 GB of system memory, and the concept is built around four main parameters.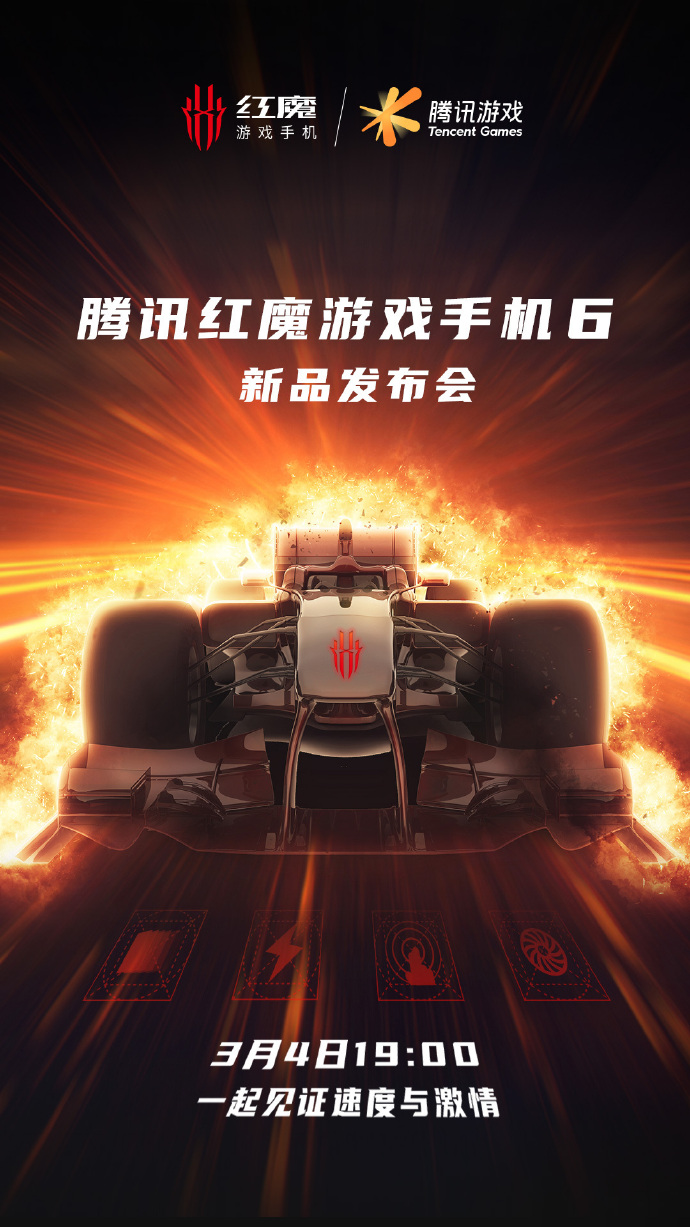 The pre-four icons are highlighted by Google Translate Four fastest technologiestranslated slogan. Based on the image, this suggests a display with a high refresh rate, fast charging, improved touch sensitivity and more efficient cooling technology. Let's say there has been no objection to hardware so far With Red Magic models on the contrary, it probably won't be now either, but there is room for improvement in software for now. We hope the 6 Series comes with a more mature system.