News
This 27-inch, 165Hz, 0.8ms IPS monitor is just $ 219
If you are currently looking for a screen for video games, in a good format and at a reasonable price, this good plan should appeal to you. Indeed, the 27-inch Iiyama G-Master Red Eagle G2770HSU-B1 model falls today at 219.99 euros.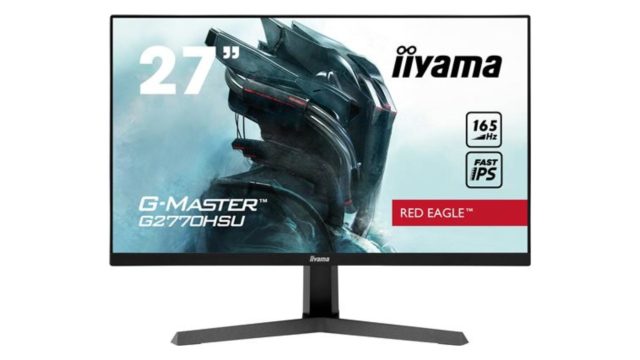 While it is usually offered at around 260 euros, now this gaming screen benefits from a nice promotion at Fnac to drop to 219,99 euros. Above, we find all the essential components of a good quality screen, which will serve you for demanding video games, for office automation or for more classic titles.
Find the Iiyama G-Master at 219.99 euros at Fnac

The 27-inch Iiyama G-Master in detail
This screen consists of a 27-inch IPS panel, offering a diagonal of 68.6 cm. As a reminder, this type of tile has the highest range of colors. In other words, it is the latter that most faithfully represent the graphics of your video games. Finally, this technology also has the advantage of offering wide viewing angles, to have a clear image, even if you are not in front of your screen.
We may regret the fact that the screen does not offer a higher resolution than 1080p (Full HD), but in fact, this allows less pull on your graphics card and offers better performance. Above all, the monitor finds its arguments on the side of fluidity. Indeed, the screen delivers a scanning frequency of 165 Hz, and a response time of only 0.8 ms. Enough to ensure foolproof responsiveness.
The monitor also has FreeSync Premium technology, which allows you to sync your graphics card (if compatible) with the monitor's 165Hz, to remove visual tearing and give you a smoother experience. Some other features are inherent in this screen, in particular its black tuner which allows you to give you more details in shaded areas and a good enough customization to adapt according to several profiles.
Regarding the connection, we are doing here in the classic, since there is a Display Port video input, an HDMI input and 2 USB 2.0 ports, which will be used to connect peripherals, it is always practical.
Find the Iiyama G-Master at 219.99 euros at Fnac