During a conference given in China, Huawei has just formalized the successor to its folding smartphone. Here is the Huawei Mate X2, and it reminds us of the star of the foldable world, Samsung's Galaxy Z Fold 2.
The brand was one of the first to present its folding smartphone concept with the Huawei Mate X, unveiled just a few days after the presentation of Samsung's Galaxy Fold in 2019. It is therefore logical that we expected the second iteration of the device, now that Samsung has taken to the large with its Galaxy Z Fold 2, launched last September. Huawei has just presented its Mate X2, a smartphone still impressive, but which is reminiscent of its Korean competitor.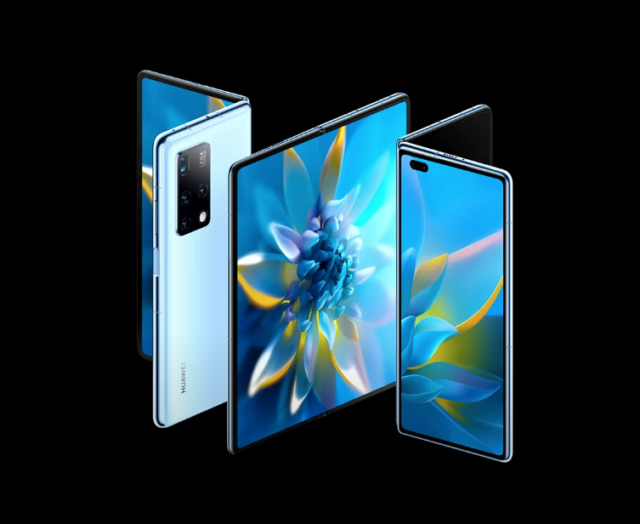 Unlike the first iteration of the Mate X, which had opted for a single folding screen that folds outwards, Huawei changes its mind and takes up the concept of the smartphone from Samsung with an internal folding panel and a second screen to outside. The foldable screen measures 8 inches and displays a resolution of 2,480 x 2,200 pixels, while the front screen measures 6.45 inches with a resolution of 2,700 x 1,160 pixels. Both take advantage of a 120Hz refresh rate, and the outer panel features a pill-shaped double punch located in the upper left corner, just like on the Huawei P40 Pro.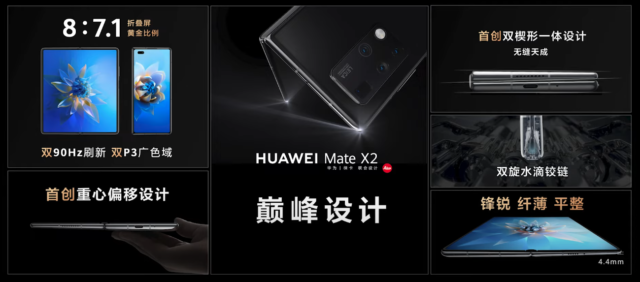 The photo paraphernalia is at the back, where we take advantage of four sensors: a main 50M RJJB sensor, a periscopic telephoto lens with 8 MP x3 optical zoom, a 12 MP ultra wide-angle and a sensor macro. Inside, we are entitled to a Kirin 9000, accompanied by a 4,500 mAh battery, and the smartphone can be recharged at the speed of 55W. Unfortunately, like its little brothers, the Huawei Mate X2 does not take advantage of Google services, and will only have Huawei Mobile Services and the App Gallery to download applications.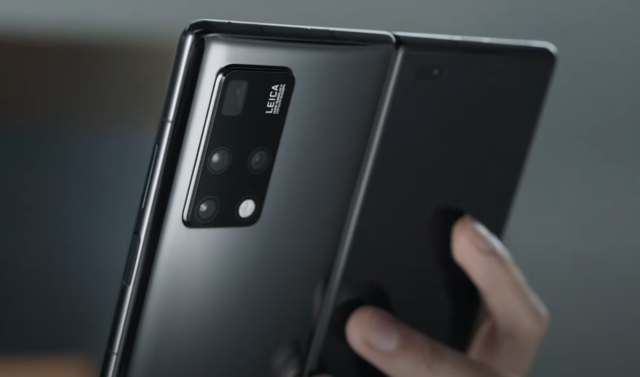 This presentation conference took place in China, and it is therefore quite logical that the folding smartphone will first be launched in this country. There are three colors – blue, white and pink – and the Huawei Mate X2 is sold from 17,999 yuan in its 256 GB variant, or a little less than 2,300 euros. For now, we do not know if the smartphone will be launched in our regions.