Charging a smartphone or a connected object wirelessly, and remotely, is the project of the Oppo brand, which will present a new concept of contactless charging called Over The Air.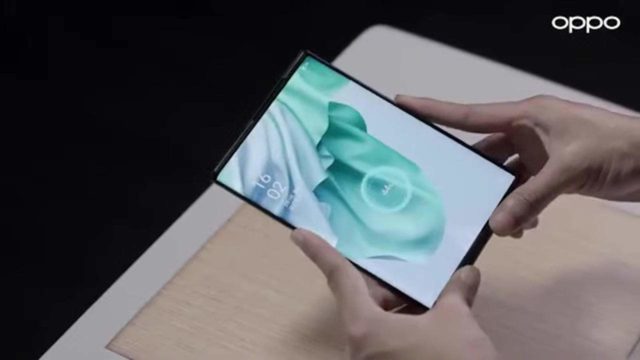 After Motorola and Xiaomi, which presented a few weeks ago a innovative wireless charging concept, capable of powering a compatible contactless device, it is the turn of the giant Oppo to present its own charging solution supposed to revolutionize our daily lives. The brand has indeed unveiled a short video published on the Chinese social network Weibo, in which we can discover the rollable phone. Oppo X1 2021, as well as a new generation charging prototype, called OTA, for Over The Air. As can be seen in the video, Oppo's charging stand doesn't really differ from the Qi chargers currently on the market. Apart from its larger size, it allows classic wireless charging, which has the particularity of not being interrupted when the user lifts his smartphone to use it. Unlike Xiaomi, on the other hand, the distance allowed between the holder and the device to be charged seems much more restricted.
The idea seems promising, and although less impressive than Xiaomi, which allows several meters of distance between a smartphone and its Mi Air Charg remote charging box, this new OTA concept presented by Oppo could prove to be very practical on a daily basis, by offering more flexibility when charging wirelessly. At the moment, very little is known about the project. It is not known, for example, whether the charger will require smartphones designed for Over The Air charging, or whether simple compatibility with induction charging will suffice. The company should however offer us some insights this week on the occasion of the MWC in Shanghai, which begins today, and will last until Thursday.
OPPO A53s Fancy Blue – 128 …
90HZ IMMERSIVE SCREEN: Thanks to the 90Hz refresh rate, you can browse, …
UP TO 2 DAYS OF AUTONOMY: The long-lasting battery allows you to leave your home …
TRIPLE CAMERA WITH AI: With its triple camera equipped with AI, capture photos …
DUAL STEREO SPEAKER: Equipped with two speakers and Dirac calibration, the …