News
The Galaxy Z Fold 3 would come with an S-Pen, signing the death of the Galaxy Note?
Samsung's next folding smartphone could be entitled to a stylus, thanks to improvements to its flexible panel and its coating. After the Galaxy S21 Ultra, Samsung would therefore begin to generalize the main advantage of the Galaxy Note to other ranges… until the abandonment of its famous phablet?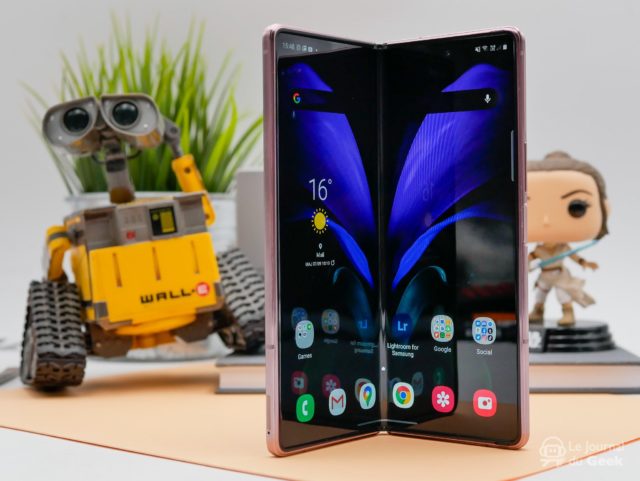 For several months, rumors have been linked to affirm (or not) that Samsung's Galaxy Note lineup could soon bow out. A new rumor which concerns this time the next folding smartphone of the firm, the Galaxy Z Fold 3, comes to add fuel to the fire of this announced death. According to Korean media ETNews, Samsung would indeed have planned to offer an S-Pen to its next folding smartphone. The firm would have drastically improved its foldable slab and its coating in Ultra Thin Glass, so that it does not yield to the pressure generated by a stylus. To do this, ETNews explains that the screen will have two specific layers: one will be for finger detection, and the other for the stylus. Also, Samsung will have a lot to do to allow its S-Pen to work on the entire screen, even on the central part, where the panel folds in half.
This information clearly calls into question the future of the Galaxy Note, already threatened by the arrival of an S-Pen (optional) on the Galaxy S21 Ultra. If, on the other side of the range, there is a Galaxy Z Fold 3 with a large tablet screen and compatible with the stylus, the Galaxy Note would then have no great interest. But if this announced death is probably inevitable, Samsung should not bury it anytime soon, the cost of a folding smartphone like the Galaxy Z Fold blithely exceeding 2,000 euros here. But when foldables become more democratic, the Galaxy Note should probably disappear for lack of specific utility. As a reminder, the first Galaxy Note was launched almost 10 years ago, in 2012. It was then the smartphone with the largest screen on the market, a trend that was widely followed throughout the industry until it became a characteristic inherent in virtually all devices on the market.
Samsung Galaxy Note10+ Argent 256 Go Note 10+ 4G Version italienne
748.12
€

Please wait … We are looking for the price of this product on other sites