If you are looking for a laptop to play the latest titles available, wherever you are, then this deal should be for you. The Lenovo Legion Y540-15IRH gaming laptop drops today to 899.99 euros at Cdiscount.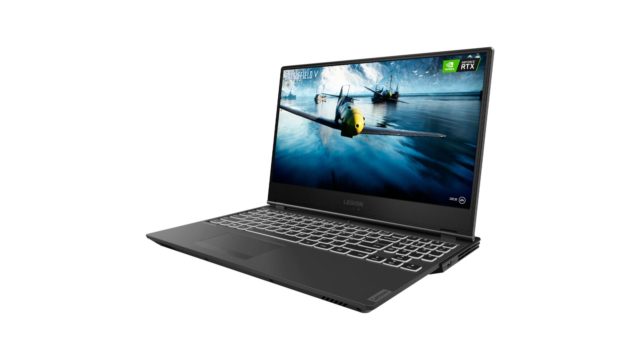 While it was still recently offered at 1299 euros at certain merchants, Cdiscount operates a nice reduction on a powerful laptop, efficient, capable of meeting any need for office automation. It is now found at 899,99 euros, a very competitive price.
Find the Lenovo Legion Y540-15IRH at 899.99 euros at Cdiscount

The Lenovo Legion Y540-15IRH in detail
Conceived and designed for the greedy needs in terms of video games, the Lenovo Legion Y540-15IRH is a complete computer. It is based on a 15.6-inch screen, offering you Full HD definition in 1920 × 1080p. For a screen of this size, the fact of not going for a 2K definition seems justified, insofar as it makes it possible to be less greedy with the graphics card. In fact, this laptop allows you to play the latest titles without problem, and watch multimedia content of all kinds without slowing down.
Its technical sheet is particularly muscular here, with a 9th generation Intel Core processor, the Core i5 9300H and its 4 cores clocked at 2.8 GHz, including a turbo up to 4.5 GHz. As for the graphics, we find the famous RTX 2060. It has since been relayed by RTX 3000 graphics cards, but it still allows all video games to run in excellent conditions, whether in terms of framerate or quality of graphics.
Moreover, we can be happy that Lenovo has shown itself particularly generous on the other components. Nothing was done in a hurry, and we find in particular 16 GB of RAM which allows to launch several applications simultaneously, or a main storage of 512 GB in M.2 SSD for ultra-fast speeds.
This is often the case with laptops and this model is no exception to the rule, autonomy is not the strong point here. The manufacturer promises up to 3.4 hours of operating time, which will be very limited for watching movies while traveling. Likewise, no export system is provided here, leaving you free to install Windows or Linux, depending on your preferences. This laptop comes with a 2 year warranty.
Find the Lenovo Legion Y540-15IRH at 899.99 euros at Cdiscount