News
This unfinished Nintendo 64 title has just leaked in a playable version!
The group of retro game collectors Forest of Illusion just leaked a playable version of the unfinished title Dinosaur Planet, which served as the basis for Star Fox Adventures.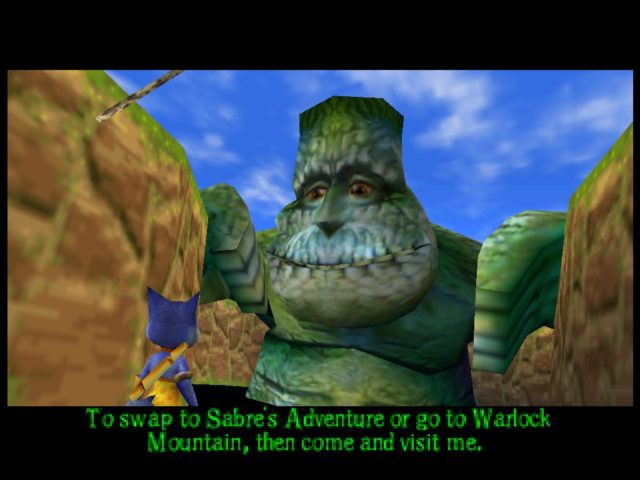 Retro gaming fans can once again thank game collectors since a new nugget has just leaked. This is the game Dinosaur Planet, a title of Rare never published. Dinosaur Planet was a game originally designed for the console Nintendo N64, but which was later transformed into the game Star Fox Adventures, playable on GameCube. The original game was therefore published by Forest of Illusion which specifies that, although this version is playable, it is far from perfect.
Today we have released Dinosaur Planet by Rare for Nintendo 64. The development was halted and moved to the GameCube, where it was then released as Star Fox Adventures. Enjoy! (More info in this thread).

Link to the dump:https://t.co/gQGGcU4vJK pic.twitter.com/Orub7RU3fa

— Forest of Illusion (@forestillusion) February 20, 2021
The group of collectors notably declared on Twitter that " the game will not run perfectly through an emulator. Expect lots of graphical glitches with highlights and shadows, and slowdown. However, it should work very well on flashcarts. ». Dinosaur Planet is a game that has never been finished, with a retro feel that fans love. The released version appears to be a late version of the title since Fox McCloud's character is already present as the main protagonist, replacing the original Saber character. The group bought the build from a Swedish collector which appears to be dated December 1, 2000.
Some think that Dinosaur Planet had enough potential to become its own franchise, if only Nintendo hadn't made it into Star Fox. If you're interested in seeing footage from the game, ShiryuGL has posted a 50 minute gameplay video on his Youtube channel. Forest of Illusion has also posted some images of the game on Twitter.
Not available

Please wait … We are looking for the price of this product on other sites