News
why this video game in collaboration with the duo was aborted?
The Lumines Elecronic Symphony game was to be made in collaboration with Daft Punk, but the band did not have time to devote to the project because of the movie Tron: The Legacy.
While the Daft Punk just announced their separation after 28 years of career, a nugget has just come to the surface concerning the failed acts of the French duo. James Mielke, producer at Q Entertainment, reminded their fans that a game Lumines in collaboration with Daft Punk was in preparation more than 10 years ago. At the time, Daft Punk had already made a name for himself in the world of electronic music internationally, before taking it to another level with the release of their latest album, Random Access Memories, in 2013.
Mielke's project with the game Daft Punk Lumines would have been to put the character in the band's place, in a pyramid-shaped DJ booth. The atmosphere of the game would have been adapted with lighting and scenery à la Daft Punk. The player could have moved the audience according to the combos he would have achieved in the game. James Mielke actually seemed very excited about the idea of ​​making a game centered on the image of Daft Punk. He and Q Entertainment would have even managed to have the validation of Ubisoft in 2010 for this project.
Unfortunately, at the same time, Daft Punk had been chosen to direct the soundtrack for the film. Tron: Legacy, the sequel to the hit movie released in the 1980s. James Mielke explains that the duo didn't want to reuse old songs to make the game, but didn't have the time to devote to creating new titles while 'he was already working on who they were going to nominate for the film Tron. This is how the project Daft Punk Lumines was abandoned, much to Mielke's disappointment. Lumines was entitled to a musical edition with Lumines Electronic Symphony, released in 2012, but it's up to us to imagine what it would have given with a Daft Punk vibe.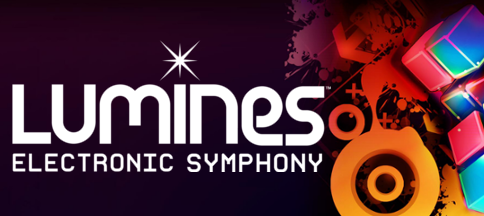 Iron-on or Sew-on Daft Punk Embroidered Patch for Souvenir Cosplay Costume
5.99
€

Please wait … We are looking for the price of this product on other sites