In the last quarter of 2020, Apple ousted Samsung from its throne as the world's biggest smartphone seller, with nearly 80 million iPhones sold. Samsung nevertheless remains first for the entire year.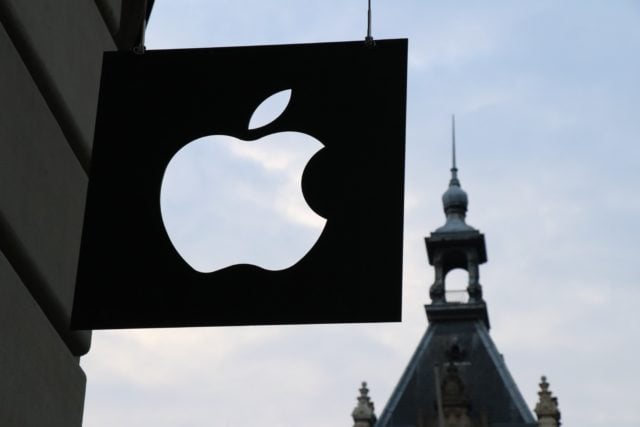 Apple has definitely successfully launched theiPhone 12, if we are to believe the record figures communicated at the end of January on its turnover for the last quarter of last year. Better yet, for the first time since 2016, Apple managed to dislodge Samsung and take the first place of the biggest smartphone sellers in the world in the last quarter of 2020, as indicated by a fresh study by the firm Gartner. "IPhone 5G 12 Series Launch Help Apple Achieve Double Digit Growth in Q4 2020" explains the study.
In the fourth and last quarter of 2020, Apple will have sold nearly 80 million smartphones, against 70 million in the same period in 2019. With this record figure, the Cupertino company manages to increase its market share from 17.1% to 20.8%, and to take first place ahead of Samsung, which has sold 62 million devices. Following this ranking, we find Chinese manufacturers in full expansion: Xiaomi, with 43.4 million smartphones sold, OPPO, with 34.4 million devices sold, and finally Huawei with 34.3 million devices sold.
But if Apple took the lead in the ranking at the end of last year, Samsung remains the leader for the entire year, with nearly 253 million smartphones sold, despite sales which fell by 14.6%. Apple still scores the second place of the biggest smartphone sellers in the world in 2020, with nearly 200 million iPhones sold, and finally finds Huawei on the bottom step of the podium, down sharply by 24.1% due to the American embargo decided by Donald Trump, which still prevents him from using Google services on his latest smartphones.
New Apple iPhone 12 (128GB) – Blue
959.00
€

Please wait … We are looking for the price of this product on other sites