News
Orange, Bouygues and SFR launch 5G in Paris tomorrow
Kick-off for 5G in the capital! This Friday, March 19, Orange, Bouygues and SFR will be able to activate their first intramural 5G sites, on the 3.5 GHz frequency band.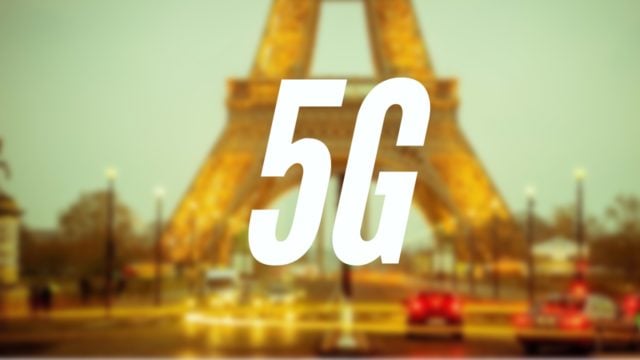 After one citizen consultation and many twists and turns, 5G is finally launching in the capital! This Friday March 19, the three operators Orange, Bouygues and SFR will officially be able to launch into the new generation of mobile networks and activate their intramural 5G sites, after an agreement concluded with the City of Paris.
It must be said that after the activation of 5G in many cities in France, and even in the cities bordering Paris, the capital took on the air of an impenetrable fortress to 5G waves. During this time, the operators have not been idle, and explain that they are ready " for many months " with a few hundred ready-to-use 5G sites in Paris. However, the activation of all these sites should be done gradually. From this Friday, March 19, 80 5G sites will be activated per operator, while waiting for the Mobile Telephony Consultation Commission (CCTM) to validate the other sites in the capital.
However, this does not mean that 5G will be little present in Paris from March 19. For its part, SFR announces that it can "Cover 80% of the Parisian population" from D-Day, while Bouygues Telecom claims to be able to offer 5G to three out of four Ile-de-France residents, or nearly 9 million users in total. Orange insists on the 3.5 GHz frequency – considered the most efficient – whose activation should make it possible to "Consolidate the mobile network and maintain the quality of the 4G network, which is already in high demand by Ile-de-France and Parisians. "
All the sites opened in Paris by Orange will be at 3.5 GHz. They will thus provide theoretical maximum speeds up to 3 times faster than 4G https://t.co/68k1ILZkpu pic.twitter.com/Ymi2rRbu7U

– Orange France (@Orange_France) March 18, 2021
As for Free, the operator did not specify that it was part of this first wave of activation since it makes much less use of the 3.5 GHz band than its competitors. The director general of Iliad nevertheless declared at the beginning of the week that he wanted to activate 5G this weekend between the walls of the capital, so it will not be long. If you want to switch to 5G, but don't know which plan to choose, you can consult our comparison of best 5G plans.