News
Pornhub, Xvideos… Why could these porn sites be shutting down?
Eight famous pornographic sites risk closing their doors soon if they do not change their conditions of access to minors.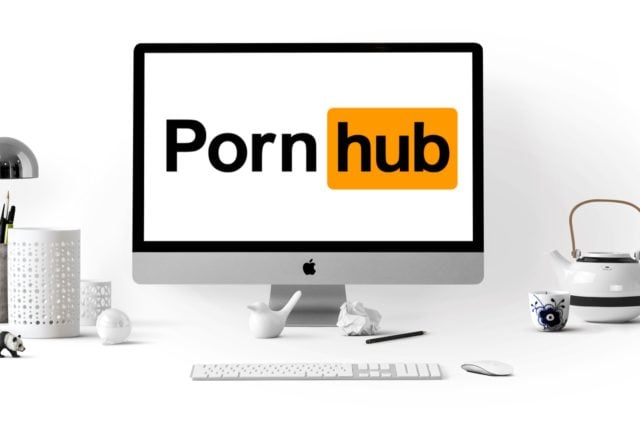 Iconic sites like Pornhub, Jacquie and Michel or Xvideos soon to be closed? This may seem unthinkable given their high attendance, but yet, they are well under the threat of an imminent blockage from the CSA, as indicated. the Parisian. On social networks, many of them relay messages from the sites visited, which warn that they could well become inaccessible. " in less than a month ".
ptdr how's that ?? pic.twitter.com/S1QApNjCdp

– 𝕕𝕚𝕤𝕘☔ (@Medisyx) March 12, 2021
Why would the Superior council of audio-visual come to put in residence these sites? This is a decision in connection with the law against domestic violence decided last summer, and article 23 of which allows the formal notice of sites allowing "Minors to have access to pornographic content". As a result, pornographic sites should have strengthened their tools to control the age of their visitors, but still continued to offer age verification based on a sworn statement upon entry to the site. . This is why at the end of the year, three associations seized the CSA so that it looks into the situation of pornographic sites.
Pornhub, Xnxx, Xvideos, Xhamster, Tukif and Jacquie et Michel are therefore under the influence of this imminent threat, and have a period of 15 days to present new tools to verify the age of their users. After these 15 days without valid solutions, the CSA will convene the Paris court which could require them to close their doors, while the owners of the sites would risk nearly three years of imprisonment and a fine of € 75,000. .
What solutions do they have to avoid shutting down?
In order to avoid having their doors closed, sites will necessarily have to strengthen their tools for verifying the age of their visitors. But how ? In this regard, Jacquie et Michel intends to bet on My18Pass while Pornhub offers a control of the ID card user thanks to the webcam of his device, and even suggests the idea of ​​proposing « pass Pornhub » in a tobacco shop. It remains to be seen whether users will dare to go to their tobacconists to ask for this type of pass …