News
This Aukey Webcam, ideal for teleworking and streaming is 29 €
If you are looking for a beautiful, very affordable webcam with good video quality, this good plan should be for you. Amazon offers a discount on the Aukey PC-LM1E which now falls to 29.99 euros.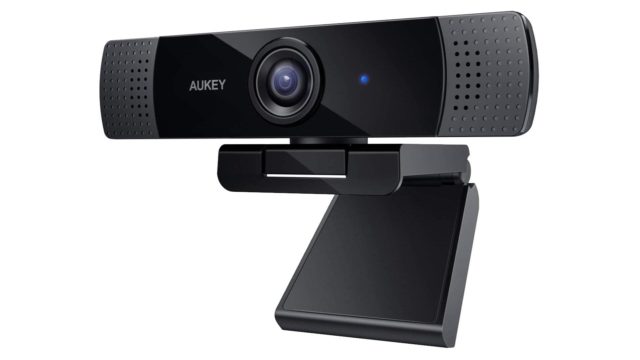 Capable of filming in high resolution, with a stereo microphone, the Aukey PC-LM1E is a good quality webcam at an affordable price. It is certainly the best value for money available today. Amazon applies a 25% discount via a check-off coupon on the product page, which drops the webcam from 39.99 euros to 29,99 euros.
Find the Aukey PC-LM1E at 29.99 euros on Amazon

The Aukey PC-LM1E in detail
This small webcam has been very popular since the start of 2020. With the lockdowns that hit countries around the world, and the rise of streaming, many have opted for the Aukey PC-LM1E. It must be said that with its compact size, its attractive design and its visual quality, there is something to seduce. It is thus able to film in high definition, ie 1920 × 1080 pixels, with its 1 / 2.9 ″ CMOS image sensor. Whether for video chats or to use it as a capture for streaming, this model is particularly suitable.
Even if it is limited to 30 images per second, the quality is there, there is never a drop in speed and the webcam performs even in a dimly lit room. In addition, it has a built-in stereo microphone, which ensures clear and natural sound while considerably reducing background noise. For streaming, the quality is obviously not comparable to a real microphone on a stand, but for videoconferencing, this is more than sufficient.
Finally, this small webcam can be plugged directly into a computer screen, and is compatible with all Windows operating systems since XP, on Macs, but also on Smart TVs. It will work great for Facebook Messenger, FaceTime, Skype, Zoom, and Discord. You just have to plug it into a USB port.
Find the Aukey PC-LM1E at 29.99 euros on Amazon