News
This gaming chair, ergonomic and equipped with 4D armrests is 199 €
In the ideal arsenal of a player, there is always a good chair, which must easily endure long sessions of several hours of play. If you are looking for a good model, know that this GTRacing office chair is available at only 199, 99 euros on Amazon.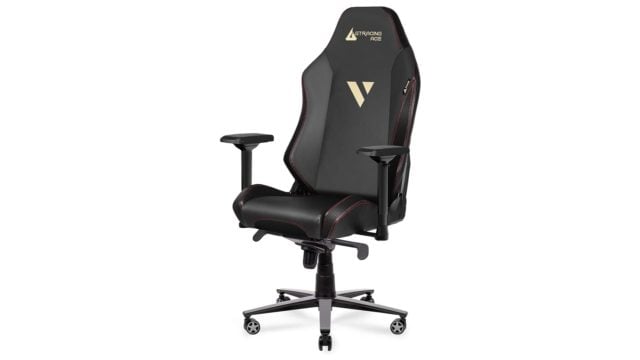 Usually offered at 289.99 euros, this GTRacing swivel office chair is now enjoying a nice discount of 80 euros, or 31% off its recommended price. To take advantage of it, you must check a small box on the product sheet, causing the assembly to drop to 209,99 euros for a limited time.
Find the GTRacing armchair at 209 euros on Amazon

The GTRacing armchair in detail
Let it be said, this armchair is a beautiful copy of the famous SecretLab Titan. The design has been completely taken up here, with the same colors, but above all the same design. There is therefore no question here of flamboyant colors and eccentricities. Everything is sober, with a solid aluminum base, and a design based on imitation leather and of carbon fiber. This provides a good seat for the user, which will comfortably support his back for long hours.
The chair rests on 5 separate wheels, distributing the weight evenly. It supports a mass of up to 150 kg, and suitable for people under 1m90. This model arrives with many qualities, all inspired by the Titan. We will therefore benefit from a adjustable lumbar cushion via a wheel, which replaces the traditional physical cushion, often inadequate and more annoying than anything else.
The incline can be up to 170°, for a position that will delight regular naps, or even to watch movies. Finally, the chair has4D armrests, which allows you to lower, raise, tilt them, in short, position them according to your preferred position or according to your desk. In use, this is a real difference compared to "gamer" chairs that do not have this mechanism.
The design of this model is rather solid, evidenced by its class 4 hydraulic piston. The manufacturer offers up to 5 years warranty, suggesting that this chair should last over time and withstand the many frenzied sessions of video games that you will put it through.
Find the GTRacing armchair at 209 euros on Amazon