News
Razer presents its sustainability plan
As part of its #GoGreenWithRazer initiative, the manufacturer presented its 10-year sustainable development plan, and also invites players to get involved with it.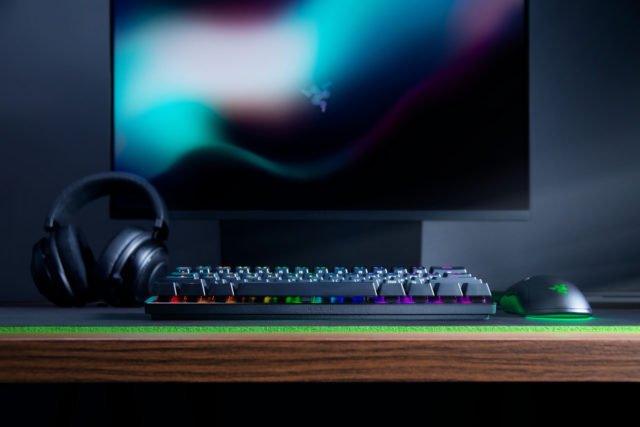 After the car manufacturers, it's the brand's turn Razer to go green. The manufacturer, specializing in gaming equipment, presented yesterday its action plan for the next 10 years, in order to limit its ecological impact and to commit to future generations. Baptized #GoGreenWithRazer, the initiative foresees several ambitious objectives, and in particular the use of 100% renewable energy by 2025. By 2030, the brand also wants to achieve carbon neutrality, and use recycled or recyclable materials. "Awareness of our impact on the environment is essential. That's why Razer has developed a sustainability campaign, to continue to fight against environmental and climate change. We are determined to make the world a better place for all of its citizens to live and play ".
In addition to its ambitious sustainable development plan, Razer also took advantage of his speech to invite all of its users to become aware of their ecological impact, and to act accordingly, by promoting recycling and more responsible consumption. Internally, the brand also presented its goal of eliminating single-use plastic from its offices, and save 1 million trees thanks to the sale of soft toys bearing the effigy of its mascot Sneki Snek and its eco-responsible products. Razer is also committed to supporting projects in favor of reforestation, in order to consolidate its role in favor of a more environmentally friendly future. New Sneki Snek and Razer products are expected to be announced in the coming months, in order toenrich the builder's ecosystem while meeting the brand's new environmental commitments.
Promo
Razer Wireless Gaming Mouse …
Razer HyperSpeed ​​lightning-fast wireless technology: Thanks to low latency and high speed …
Razer 5G advanced optical sensor for exceptional precision
Super Long Battery Life: When gaming, Razer HyperSpeed ​​technology lets you …
Razer Mechanical Mouse Buttons: Designed to provide fast and precise clicks, the buttons …