In Brazil, the consumer policeman fined Apple almost $ 2 million for not providing a charger unit in the box of the iPhone 12.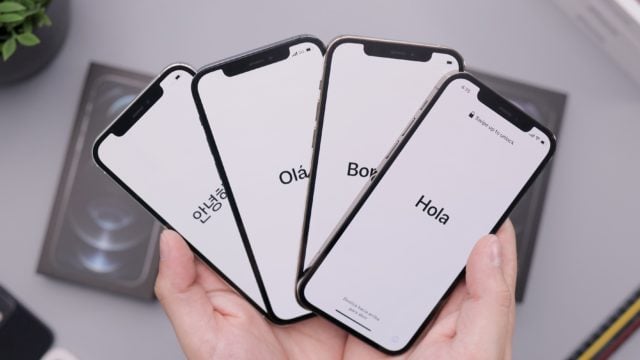 In October 2020, at the time of the presentation of theiPhone 12, Apple had explained that it would no longer provide a charger unit or headphones in the box of its iPhones. The reason cited by the Apple is ecological, the firm believing that most users now have this type of accessory at home and that it is not necessary to provide them in every box. If these arguments are valid, we can imagine that this also represents a substantial saving for Apple, which was able to drastically reduce the box of its iPhone 12 compared to the previous generation. Moreover, the removal of the power supply from the iPhone box has made its competitors talk, Samsung and Xiaomi in mind, who ultimately decided to do exactly the same.
In Brazil, $ 2 million fine against Apple
This decision was not well received on the Brazilian side either. Last December, the consumer protection agency Procon-SP had already warned Apple that the absence of the charger from the iPhone 12 box was a violation of Brazil's consumer code. But Apple still launched its new models without taking into account their recommendations. Consequence: Procon-SP has just fined Apple almost $ 2 million. "Apple needs to understand that in Brazil there are strong laws and institutions for consumer protection. The company must respect these laws and these institutions " explained Fernando Capez, executive director of Procon-SP, relayed by Tilt.
The absence of a charger in the box of the iPhone 12 is not the only element criticized by Apple. The Brazilian consumer policeman also believes that the Apple firm would slow down its old models, and that it would make "Misleading advertising" for the water resistance of its iPhones, while it would not support dysfunctional devices after being submerged, even when they are still under warranty. In this case, Apple can still appeal the judgment to a judge, but it will undoubtedly have to make compromises. It would not be the first time that Apple has adapted its packaging to the legislation in force in a country. The company does this in France, where the law requires smartphone manufacturers to provide a hands-free kit with their devices. As a result, in France, the iPhone 12 box is itself contained in a second box which contains Lighting headphones.
And besides, Apple is not the only company to be in the sights of Procon-SP. Samsung, which delivers its Galaxy S21 without a charger unit, was also pinned in Brazil, but could have finally made a deal by offering the charger during its pre-orders.