News
A three-wheeled electric car was dreamed up by an e-bike company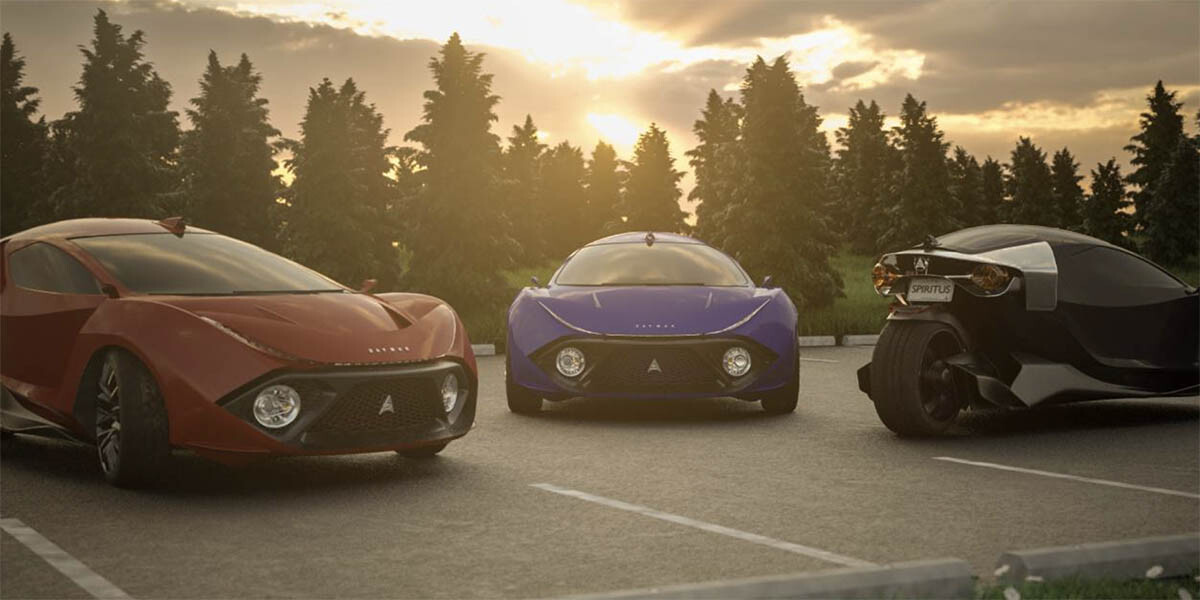 Daymak Spiritus looks like nothing else, but the big question is whether it will become an actual product. They pre-order.
Daymak is not a fresh company, not just founded, but has been manufacturing all kinds of electric bikes and scooters since 2002, and has now produced more than 100,000 such devices ranging from relatively simple bikes to the quite serious EM4 engine. Of course, they only look motor-like on the outside, the range of 60-90 kilometers and the top speed of 32 km / h show that two-wheelers with roller skills are dressed in a shapely exterior.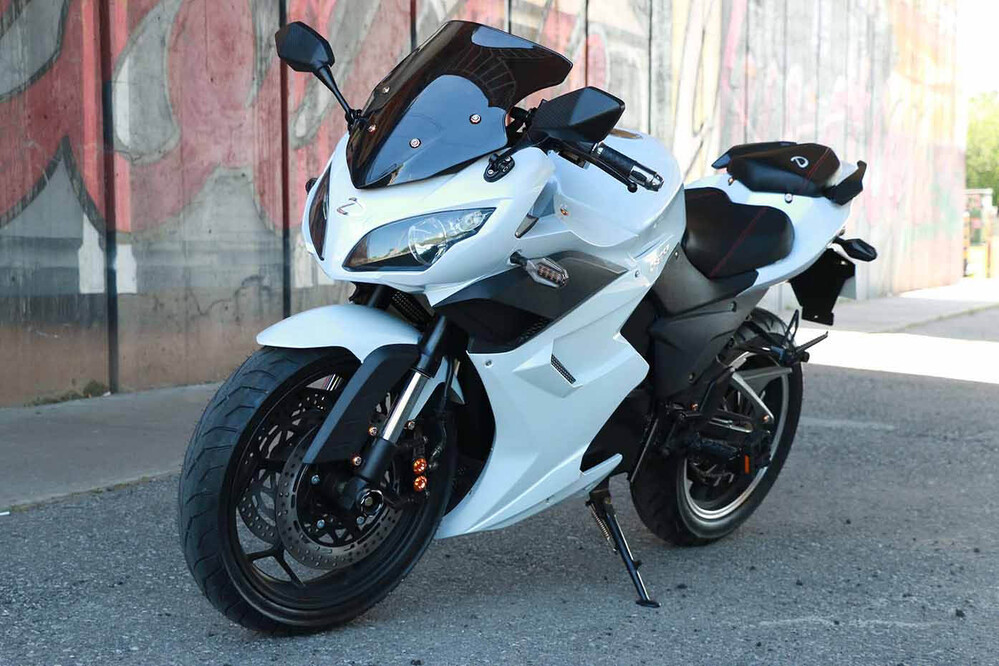 A Daymak EM2 [+]
Daymak has now launched a new product line called Avvenire, which means vehicles that are at least two levels more serious, but not a single product is ready yet, even though there is a bike here (Terra), which promises a range of 100 km, recumbent e-bike (outside), fastens known as some strange crossing of a scooter and a golf cart, the rough and an offroad mump. The top and most interesting piece of the announced product line on the ground is the Spiritus, which is more of a car, at least completely from the front, half from the side and an engine from the back, as it is a three-wheeled construction. (There 's even a flying bitch Skyrider but this six-rotor thing really can't be taken seriously anymore.)

[+]
There's no question that the product is unique and futuristic, and Daymak also provides technical info on vehicles that are immediately available with two types of powertrains. Oddly enough, the cheap ($ 20,000) Spiritus Deluxe knows little less than the Spiritus Ultimate offered for $ 150,000. According to the product page, both models reach speeds of 60 mph (96 km / h) in 6.9 seconds, the Deluxe can only cover a distance of almost 300 kilometers with a 100-horsepower, designed 36 kWh battery. The Ultimate gets an 80 kWh battery with a range of 480 kilometers and a 200-horsepower engine, yet it's lighter because it uses a carbon-fiber body. Solar panels are available on both models, but the Ultimate provides drive on all three wheels and also gets a self-steering function, and the upward-opening doors are motorized.
However, there are some strong question marks about the product. Now pre-order they are hired ($ 100), production is promised by 2023, but the great thing is that even the prototype isn't very much, all the pictures and videos are something rendered, internal photos aren't published at all and the introductory video above is especially funny ) At 1:57, where the company manager gets into a Spiritus just rendered there so that the car springs when seated but the door does not, but pulls it in with his hand so that he visibly catches nothing in the process. If this becomes a car that can be bought by 2023, they will really do a great miracle, we are quite skeptical about the future of the product and its realization at all.