News
Amazfit presents its new T-Rex Pro connected watch
Robust and ultra-enduring, the new Amazfit T-Rex Pro has been designed for sports enthusiasts who love the outdoors and extreme conditions.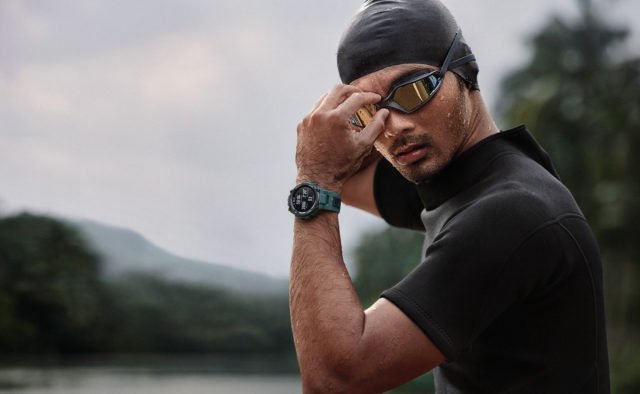 Inspired by its predecessor, the new Amazfit T-Rex Pro benefits from many new features, intended to satisfy the most intrepid backpackers and sportsmen at heart. Far from the sleek design of the GTR 2, the Chinese manufacturer gives us here a massive wearable, with a record battery life of 18 days thanks to its built-in 390 mAh battery. Ideal for treks or hikes with its 40 hours of autonomy announced in active GPS mode, the T-Rex Pro succeeds the T-Rex by offering increased resistance to "Extreme conditions", up to 100 meters deep under water in particular. The brand also indicates in a press release, having successfully passed 15 military tests to his connected watch, in order to ensure optimal resistance.
Among the features announced on the T-Rex Pro, we find in addition to the GPS, a blood oxygen saturation sensor (SpO2), a continuous analysis of the heart rate, including an arrhythmia detector, as well as a tool. intended for sleep monitoring. The watch's AMOLED Always on Display screen offers a 1.3-inch round display, in 360 × 360 pixel definition. Intended for athletes, the watch incorporates more than 100 pre-recorded physical activities, ideal for multitasking. Designed primarily for outdoors, the brand nevertheless promises to take care of most indoor activities.
Where to buy it?
Available since yesterday on the brand's official website and at some online retailers, the connected watch Amazfit T-Rex Pro is available in three colors (black, blue and beige), and priced at € 169.90.
Discover the Amazfit T-Rex Pro for € 169.90