Xiaomi
Redmi Note 9: Xiaomi mobile phone only today at a special price
BARGAIN
You can only buy the Xiaomi Redmi Note 9 in the Xiaomi online shop today at a budget price. Compared to other retailers, you save real money.
At Xiaomi the 5G Days will run until March 31st. As part of the promotion, you can secure a Xiaomi mobile phone every second working day at a particularly low special price. Today it is the Redmi Note 9 with 128 gigabytes of memory.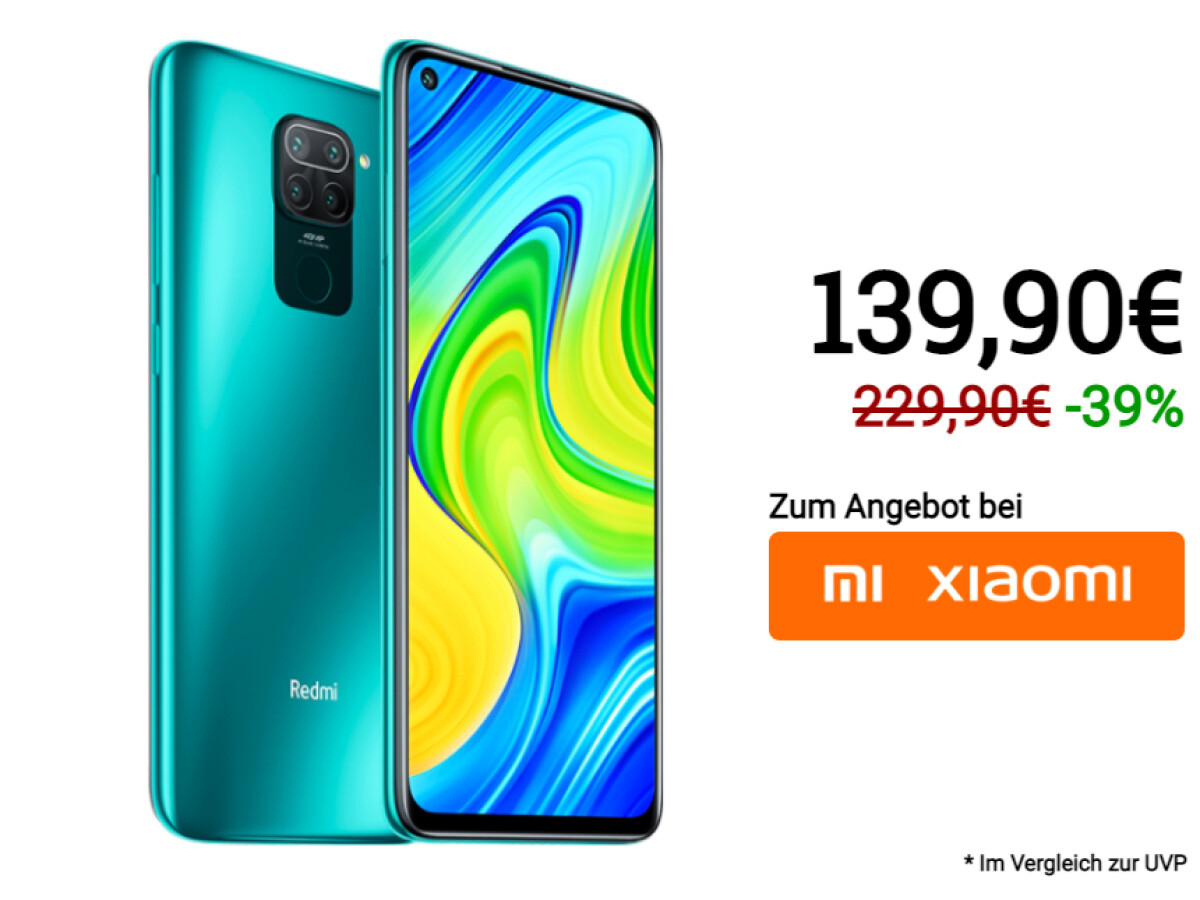 Xiaomi Redmi Note 9 | 128 Gigabyte Speicher

6.53 inch display

4 GB RAM and 128 GB device storage

48 megapixel main camera
The Xiaomi Redmi Note 9 with 128 gigabytes of memory is now available from the manufacturer for only 139.90 euros. A very good price that you can even cut by another 10 euros. To do this, simply buy the cell phone through the official Xiaomi app and enter the voucher code "MISTORE". At other retailers, the Xiaomi Redmi Note 9 is only available from 170 euros.
To the offer at Xiaomi ›

The Redmi Note 9 offers a 6.53 inch display with Full HD + resolution, inside a Mediatek HyperEnginge processor with eight cores is used. Four gigabytes of working memory and 128 gigabytes of device memory are also installed. A 5020 mAh battery with Fast Charge technology provides sufficient energy.
Never miss an offer

Current deals can be found in our section "bargain". In order not to miss a deal, you should also subscribe to our bargain newsletter. In this we regularly provide you with the best offers from the technology sector.
" Tip: The best VPN providers for more security and data protection