News
Save 200 € on this powerful gaming PC (i5-11300H & RTX 3060)
Are you looking to equip yourself with an overpowered laptop, featuring the latest generation components and capable of running the most demanding video games of the next few years without any problem? This is possible with the Asus Dash-TUF516PM-HN013T, available today at 1099.99 euros.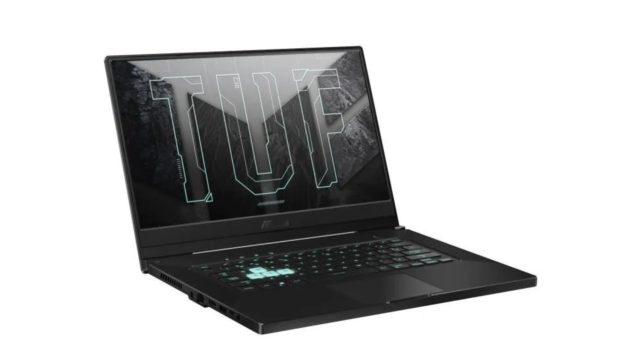 Embedding a latest generation Intel Core i5 processor as well as an RTX 3060 graphics card, this laptop has been designed for demanding video games, in optimal conditions. It remains nomadic, and has been designed to perform well over many years. Usually marketed at 1299.99 euros, it is currently listed at 1099,99 euros on Cdiscount.
Find the Asus Dash-TUF516PM-HN013T at 1099.99 euros at Cdiscount

The Asus Dash-TUF516PM-HN013T in detail
This powerful laptop was created for gaming. For this, we find a very muscular technical configuration, including an 11th generation Intel Core i5 processor, the 11300H model. It is a 4-core processor which is capable of boosting up to 4.40 GHz, which is very useful for video games. It is associated here with a very recent RTX 3060, which allows all recent video games to run in excellent conditions, whether in terms of quality or framerate. Moreover, we find 16 GB of RAM, to have peace of mind and launch several applications at the same time without suffering a slowdown.
With such a configuration, the computer will obviously be extremely efficient in office mode, or in the use of greedy software, whether for video editing or rendering. The general appearance is very neat, with a sober tone that makes it pleasing to the eye. The hinge is rather resistant and houses a 15.6-inch screen, deploying a resolution of 1920 × 1080 pixels and a frequency of 144 Hz. In use, everything will therefore be very fluid and responsive. This impression is reinforced by the main storage of 512 GB via an M.2 PCIe SSD.
The computer comes with an AZERTY keyboard, as well as Windows 10. Please note, this laptop does not have an integrated camera. For connectivity, this model is very complete with 2 M.2 slots (PCI Express / Sata), a headphone / microphone jack, 3 x USB 3.2 Gen 1, 1 LAN, 1 HDMI input and 1 USB-C 4.
Find the Asus Dash-TUF516PM-HN013T at 1099.99 euros at Cdiscount