News
Qualcomm could hurt Nintendo with a Switch clone
According to a source from Android Police, the founder behind the Snapdragon chips on our smartphones is developing a game console very similar to the Nintendo Switch.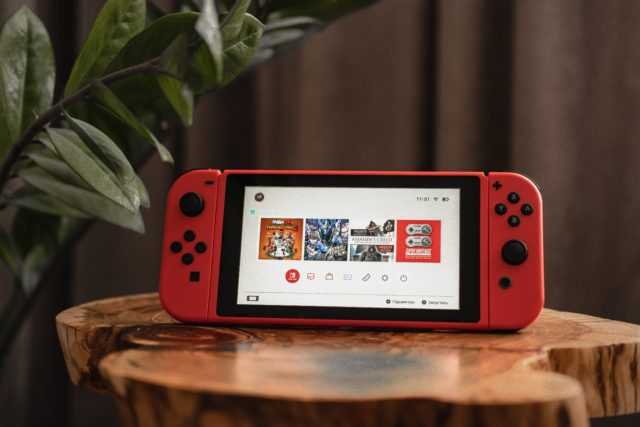 Will the Nintendo Switch soon have to face a new competitor? According to Android Police, the manufacturer of the Snapdragon chips would like to enter the game console market, with an astonishing device similar to the famous Nintendo console. This Qualcomm console could offer a 6.55-inch Full HD + screen, two detachable controllers close to the Joy-con Mario's dad, as well as a 6000 mAh Quick Charge compatible battery. Above all, the founder would like to use this device to introduce a brand new, faster, fan-cooled Snapdragon chip.
OS side, the founder would have set his sights on Android 12 with a specific overlay, in particular to be able to support the Epic Games Store from the launch of his device, and thus land with a catalog of games already provided. With an open system, the device might even be able to support other cloud gaming services, such as Google Stadia or NVIDIA GeForce Now. This console would also be equipped with an SD card port, GPS, WiFi 5, Bluetooth, a haptic system and even 5G connectivity thanks to an X55 5G modem, the founder's old modem, which suggests that Qualcomm has been thinking about this device for at least a year.
Always after Android Police, this Qualcomm console would be launched during the first quarter of 2022, that is to say in a full year, at a price that would turn around 300 dollars. What to bring a little competition to the Nintendo Switch, which does not play so much in the same court as the PlayStation 5 and others Xbox Series X/S, and who is about to be entitled to a new variant, the Switch Pro 4K.
Promo
Nintendo Switch Lite Console Turquoise + Animal Crossing: New Horizon + 3 months Nintendo Switch Online subscription
249.99 €
229.99
€

Please wait … We are looking for the price of this product on other sites