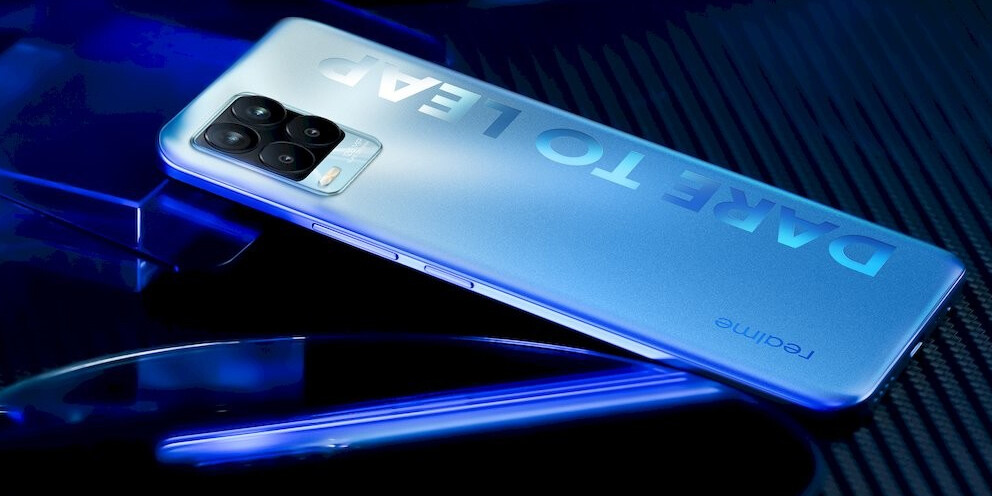 The new Realme series has arrived, but it shows little new compared to its predecessors: the plain version switched to display OLED, but lost its 90Hz advantage, and the Pro got a 108-megapixel camera.
A few months after the 7 series, the successors have arrived, most notably the Realme 8 and the Realme 8 Pro. Of course, the arrival of the successors alone will not be the end of the previous series, the smooth 8 will be available in India for the time being Pro, on the other hand, gets to Europe quickly and already has an official price in England.
A Realme 8 Pro is exactly the same in size and material use as the 7 Pro, the frame and back are plastic, the device features 160.1 x 74.3 x 8.7 millimeters, and a 6.4-inch display with a resolution of 1080 x 2400 pixels has been added to the front. The display frequency remained at 60 Hz, but its touch detection jumped to 180 Hz, the option of always-on display was not missed, and according to the manufacturer, the white brightness on the Super AMOLED panel can go up to 1000 nits.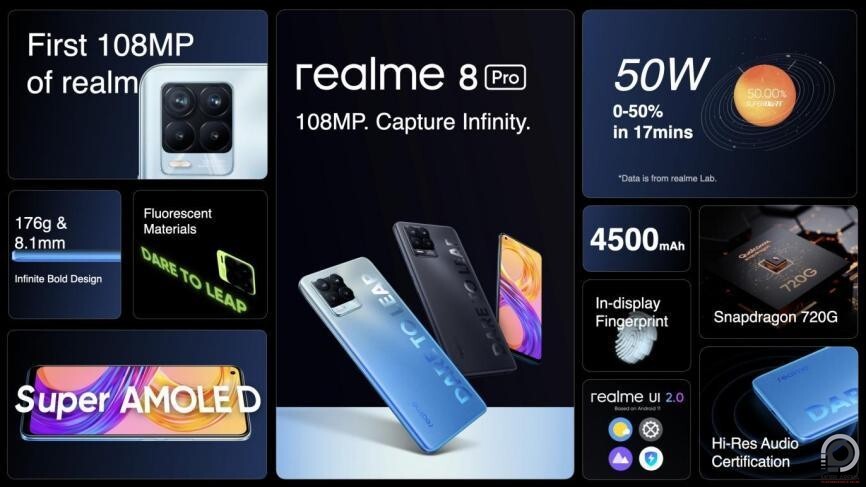 The hardware hasn't changed either, the performance of the Snapdragon 720G is not outstanding, it features an eight-core, 2.3 GHz maximum Kryo 465 processor and Adreno 618 graphics accelerator, which today is roughly a medium level within the category, , and the 6/128 GB base memory pair with UFS 2.1 storage is considered a correct entry. There will also be an 8/128 GB version.


[+]
A 4,500 mAh battery, up to 65W of charge (50% in 17 minutes, fully charged in another 30 minutes) and a medium data communications package are featured on the 4G mobile, and were already listed on the market in England on 31 March 280 pounds corresponds to approximately 120 thousand forints.


Realme 8 [+]
A sima Realme 8 replaced the 90 Hz IPS display with a 60 Hz Super AMOLED, this is probably exactly the same 6.4-inch panel that the Pro also wears, at least from the 1000 nit and 180 Hz touch input. The MediaTek Helio G95 system chip is left at 12 nanometers, but the 64GB storage has been discontinued, now 128GB with the incoming 4GB of RAM, but the latter can be 6 or 8 GB.

Realme 8 [+]
The fingerprint reader has moved below the display, but the camera system has not changed: a 64-megapixel, f / 1.8 main camera comes with an 8-megapixel ultra-wide and a 2-2-megapixel macro and depth sensor. The base price of 15,000 rupees sounds very good if we convert it to 64,000 forints, but in the European market you will probably have to expect a higher amount once you get here.