According to Bloomberg, Apple is considering launching a new model of Apple Watch this year. This "Explorer Edition" would have a reinforced case to accompany backpackers and other extreme sportsmen.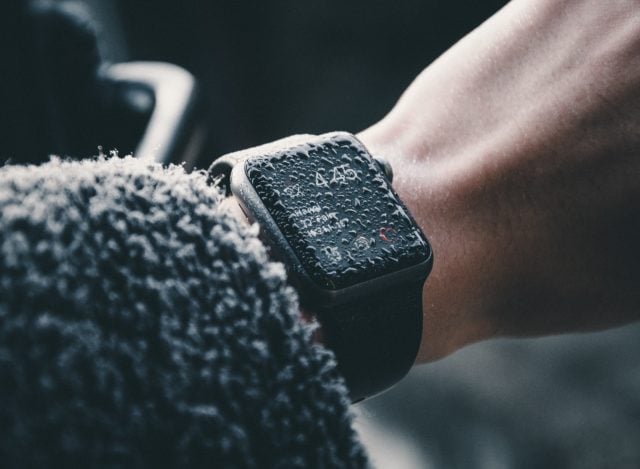 For several years, Apple has intensified its efforts to make its connected watch an essential accessory for athletes. However, if the cheapest denomination of theApple Watch bears the name well « Sport », it actually shows itself moderately adapted to this practice. Admittedly, with its aluminum case, it is lighter than its big sisters made of stainless steel or titanium, but it remains very fragile when it comes to wearing it in difficult conditions. Its screen can be scratched and broken easily, while you will quickly see shocks form on its case.
Precisely, for extreme sportsmen or backpackers, Apple will soon have a solution for you, without having to invest in one of these hideous bumpers that are found en masse on merchant sites. According to Mark Gurman of Bloomberg, renowned for its reliability regarding the Apple brand, Apple has reportedly planned a new version of theApple Watch. This edition would carry internally the name of « Explorer Edition », and the firm would consider launching it this year, or in 2022 at the latest. Gurman explains that this model could be entitled to a kind of rubbery reinforcement in certain places to limit the shocks. It would be a special range that would complement the Nike or Hermès editions.
It remains to wait for September and the presentation of the Apple Watch Series 7 to see if such a model will indeed be in the game. Gurman also specifies that this edition suitable for athletes has been under study for a long time at Apple. In 2015, when the first iteration of its connected watch was launched, the Cupertino company was already thinking of launching such a model, but the project had finally been put on hold … this year, for example?
Apple Watch Se (GPS, 40mm) Space Gray Aluminum Case, Black Sport Band
299.00
€

Please wait … We are looking for the price of this product on other sites